Renewal Progress - September 2020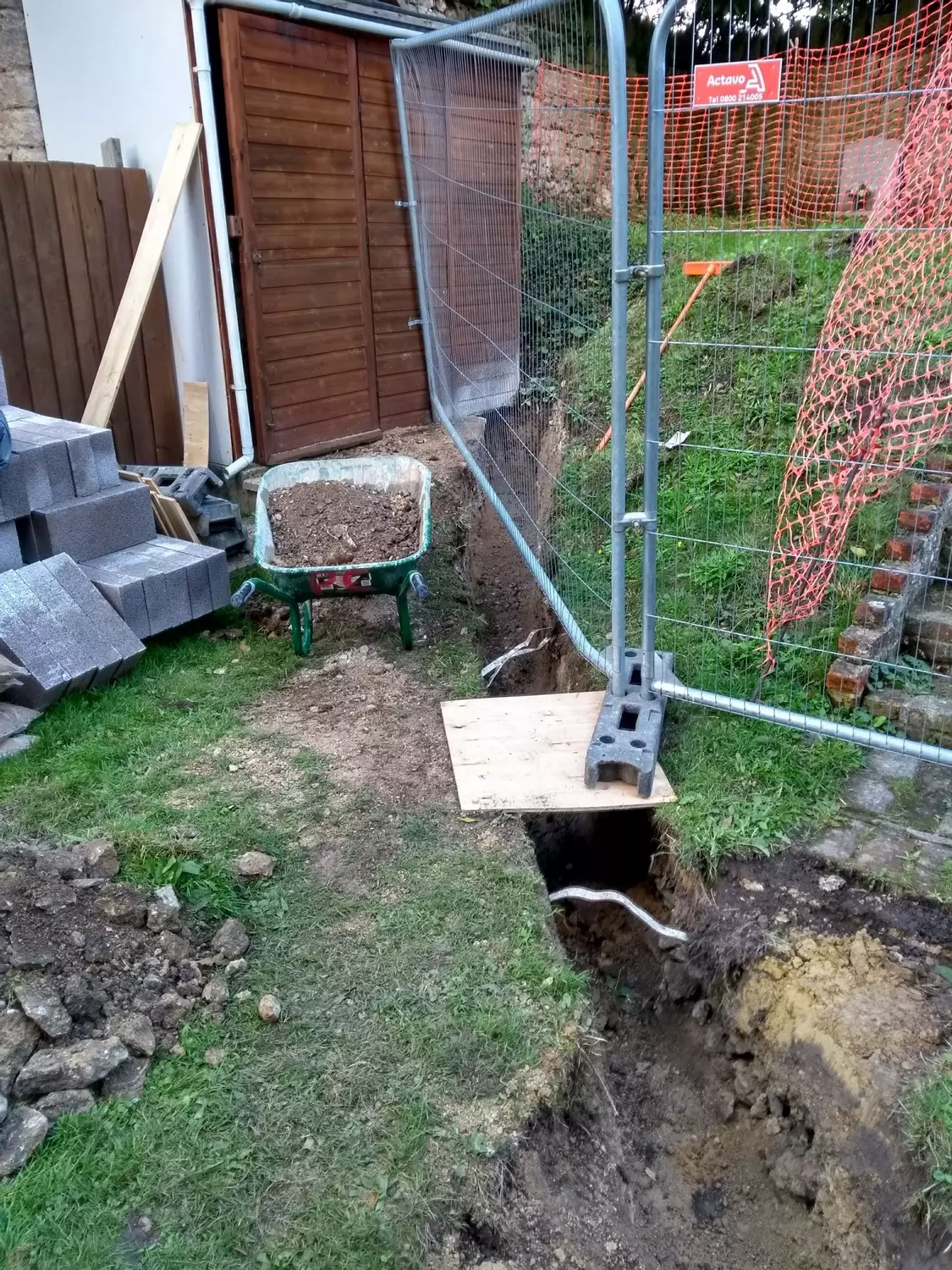 General. After taking possession of the Church on 14th September, the contractor established the site compound, set up toilets and converted the Choir vestry into an office/welfare area. Most of the protection work was then carried out - for the tiled flooring, monuments, wall paintings and items that were still stored in Church. Work began on the birdcage scaffold that would eventually allow access to all the walls and ceilings.
Electrical works. All electric circuits were disconnected. Work started on some of the new underfloor cables.
Heating works. The existing heating system was drained down, radiators were disconnected and the old boiler was partially dismantled. Outside the Church blockwork walls were built inside the shed for the new boiler house and the heating pipe trench was dug.
Toilet. No work
Dais. No work
Kitchen. Work began on the underfloor drainage from the new kitchen.
Lighting. No work
Plaster/stonework repairs. No work
Limewashing. No work
Ringing Chamber Screen. No work
Flooring. No work
Other. No work
Lady Chapel. No work