Renewal Progress - October 2020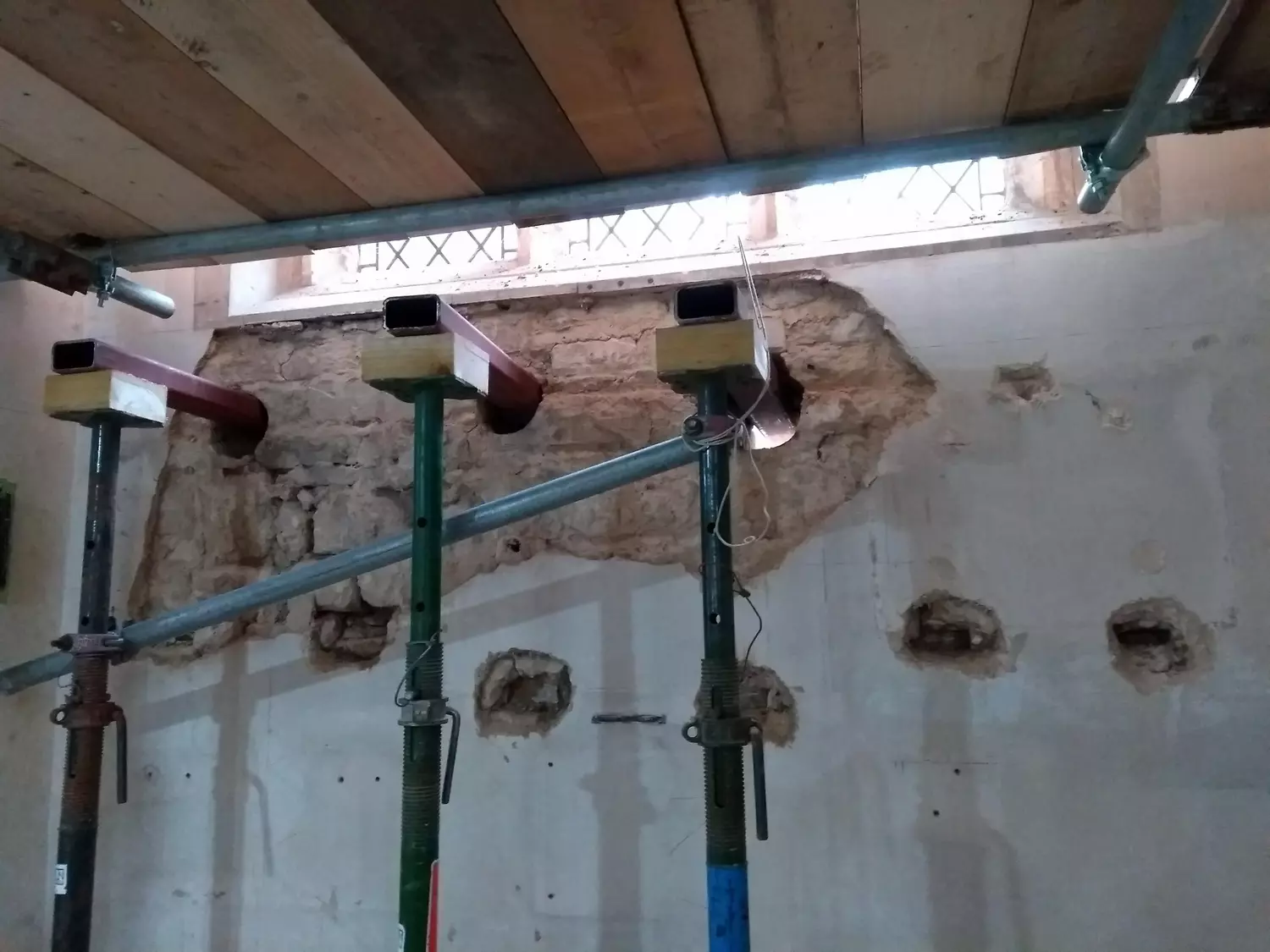 General. The birdcage scaffold was completed throughout the church. This is up to 3 storeys high and gives safe, secure access to all walls and ceilings
Electrical works. The main activity this month was the stripping out all the old defective lighting circuits and installing new wiring. Most of this wiring is routed up the central tower staircase and then distributed to the different parts of the church along the timber wallplates at ceiling level. Work began on cutting chases in the walls, down from the wallplates, to the locations for the new light fittings.
Heating works. The heating pipes and cabling were laid from the boiler house to the church and the trench backfilled. The removal of the old boiler was completed.
Toilet. The door opening between the church and the new toilet room was created. This was a major activity of critical significance as the opening was cut through the 0.7m thick Victorian west wall just below a large window. All went well, the new lintels were fixed securely in place and the stonework each side of the opening was made good. The existing roof of the toilet room was removed in preparation for its replacement with a new, slightly higher roof that will give the required headroom for this space.
Dais. No work
Kitchen. Work on the underfloor cabling and drainage was completed.
Lighting. See Electrical works
Plaster/stonework repairs. No work started but an initial assessment was made of the areas where plaster repair was needed.
Limewashing. Cleaning all the exposed roof timbers and ceilings began - at times a very messy, dusty task! This allowed limewashing to begin on the Chancel ceiling.
Ringing Chamber Screen. No work
Flooring. No work
Other. No work
Lady Chapel. No work