Renewal Progress - start of contract negotiations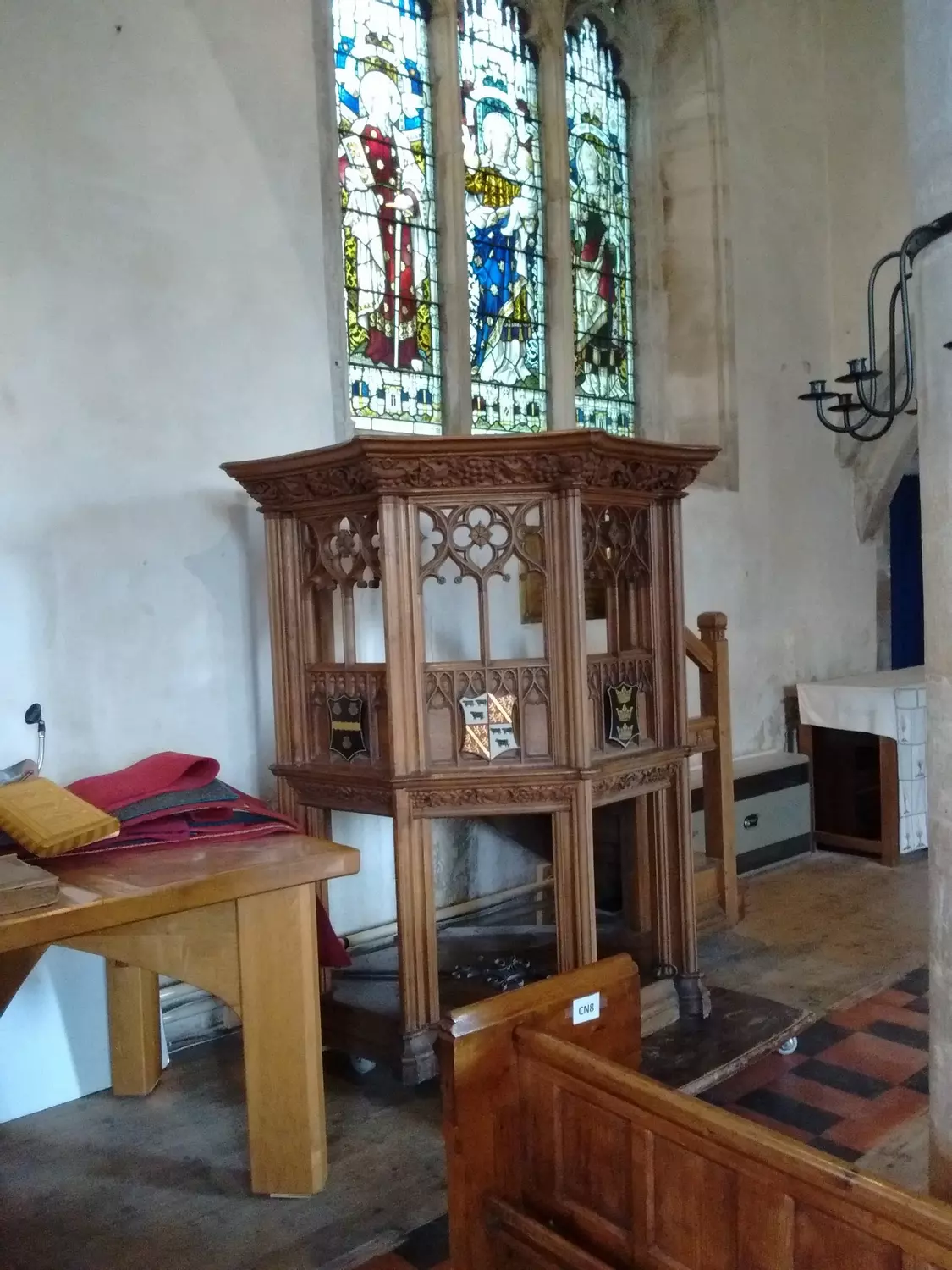 Great news! We have now started negotiations with one of the Church Renewal tenderers and hope to agree a contract by early May. Of course, in the current situation, we don't know for sure when the contractor will be allowed to start work in Church but we hope it will be soon. In the meantime, we've being doing some preparatory work – including moving the old pulpit to a temporary location!
The funding situation continues to be difficult, as it is for many charitable organisations at this time, and when an important grant application was unsuccessful last month it was touch and go whether we would be able to proceed. But Church members have stepped forward with further encouragement and financial support which has allowed us to move forward, at least with Phase 1 which leaves out some £80,000 of the contractor's work for now.
Many readers will know that as part of the renewal the pews are being replaced by good quality upholstered wooden chairs. This both provides a comfortable environment for a range of local organisations who may wish to use the church for meetings and concerts - as well as enabling flexibility of space – something especially valuable for activities involving children and young people. Some people have already offered to donate a chair or two and we have arranged for permission to include a small metal dedication plaque on the chairs showing a person's name and a date, if donors wish. This might be the name of the donor – or it might be in memory of someone or in thanksgiving for a child or grandchild. There will be more information on this opportunity in a month or two. Meanwhile, the sale of the old pews has enjoyed significant success enabling many in the village to have something from the recent period of our church's eight century heritage. There are still some pews available – if you are interested, please email renewal@stmaryspurton.org.uk.