Renewal Progress - February 2021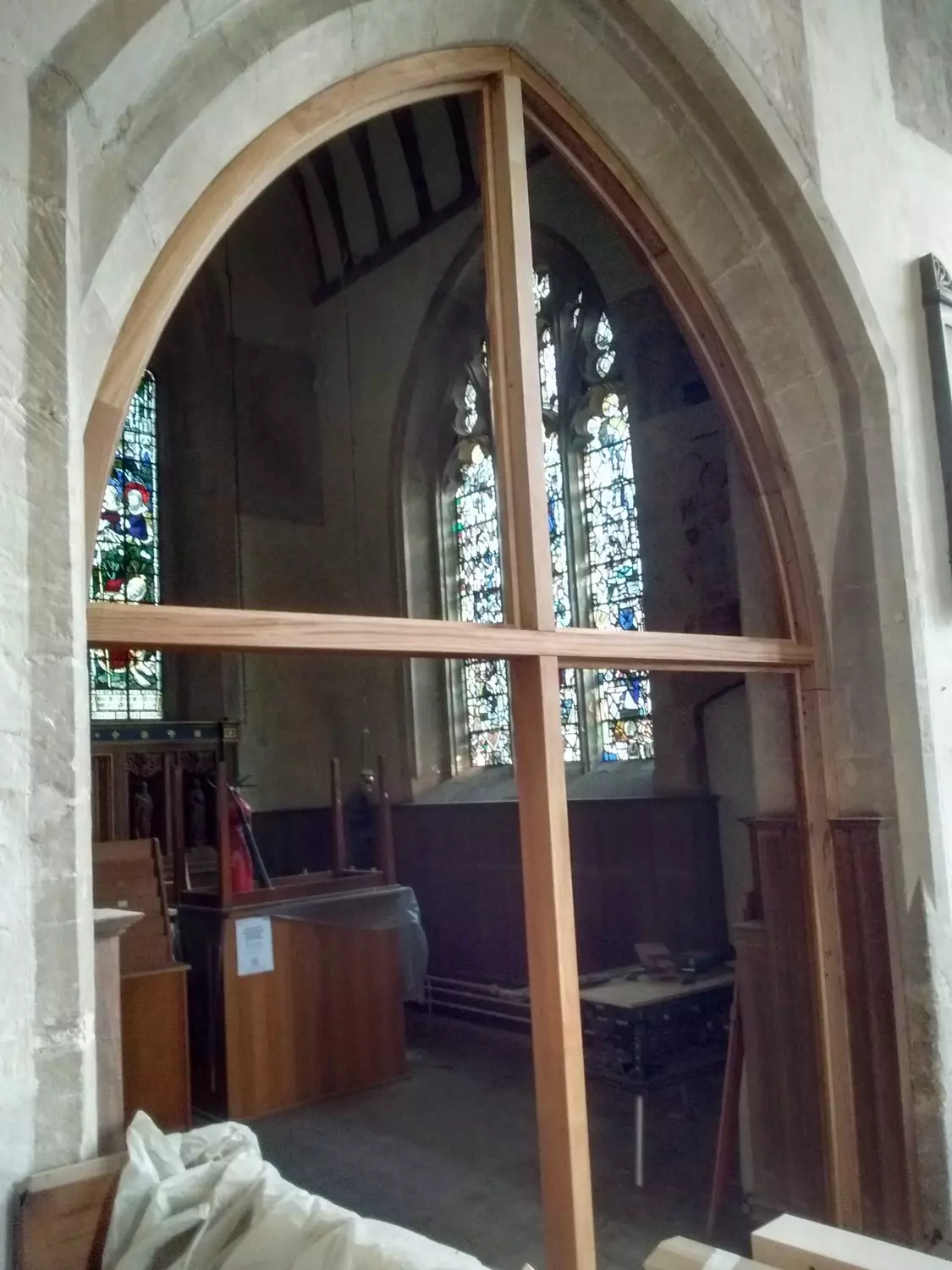 General. All scaffolding removed except inside the Ringing Chamber where it is still needed for the glass screen installation.
Electrical works. Minor finishing-off work.
Heating works. The pipework was completed and most of the radiators were installed (delivery of two radiators still delayed). The boiler was commissioned and the heating system tested. Church heating was restored on a permanent basis to start drying out the plaster and limewash.
Toilet. All sanitaryware and fittings installed. All floor and wall finishes completed and doors hung.
Dais. All joinery work completed. Work on new tiled area delayed while suitable tiles are sourced.
Kitchen. Water boiler installed.
Lighting. Lighting installation commissioned.
Plaster/stonework repairs. No further work.
Limewashing. Limewashing was completed in all areas except for minor repair patches.
Ringing Chamber Screen. No further work as delivery of the glass panels is delayed.
Flooring. Final floor repairs completed and existing timber flooring sanded.
Other. Font moved from the back of the Nave to its new position near the front. Braydon memorials reinstalled on the south wall of the St Nicholas Chapel. Old pulpit repositioned on the north wall.
Lady Chapel. Chancel flooring extended under the Lady Chapel arch. Joinery for the glazed screens installed.