Renewal Progress - December 2020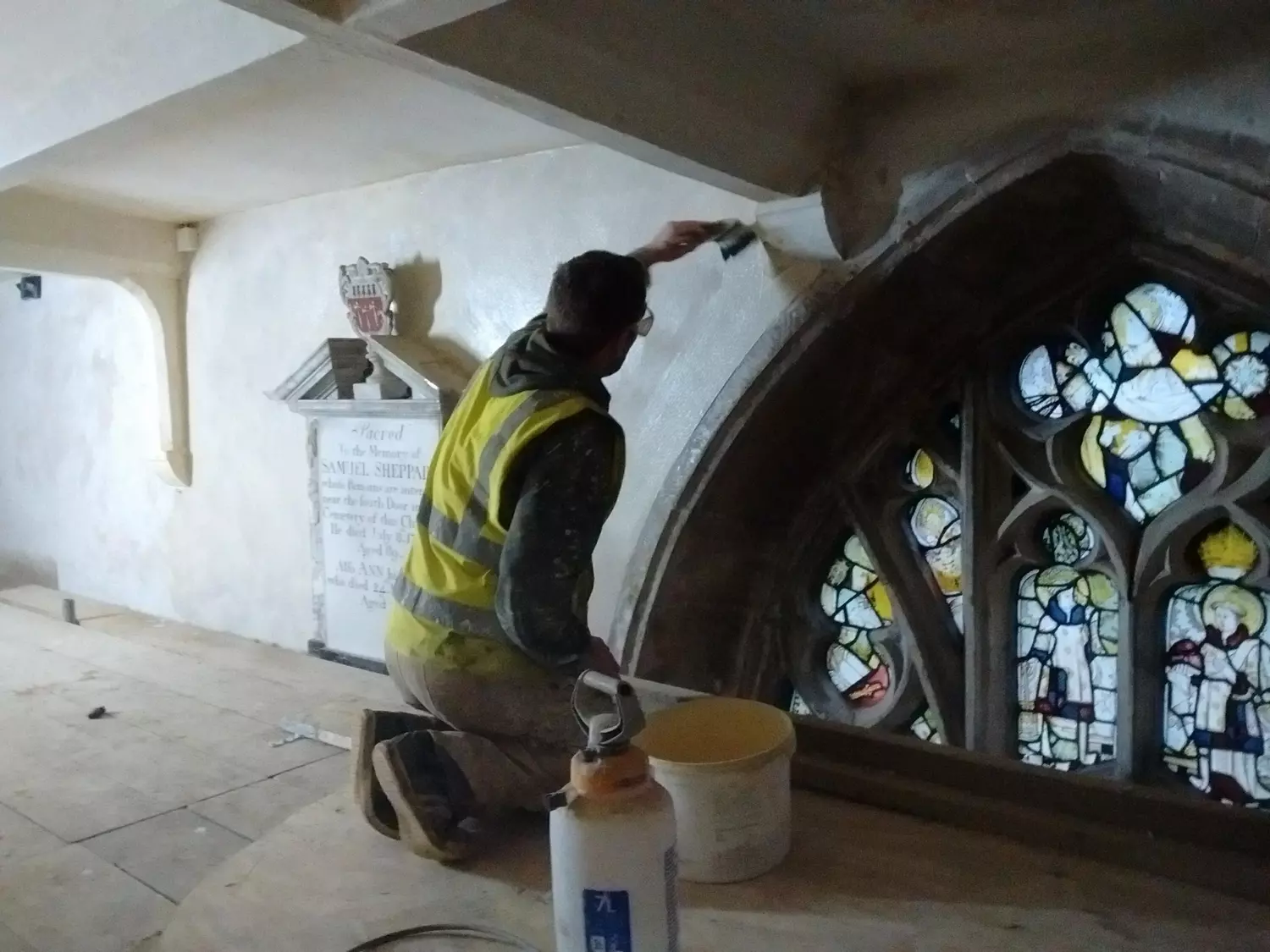 General. An extra scaffold platform was created for work on the Ringing Chamber screen.
Electrical works. Wiring of lighting circuits was completed. Also wiring in the toilet area was completed.
Heating works. The new boiler was delivered and moved into the boiler shed
Toilet. Internal partitioning and plasterboarding was completed. Installion of the water heater also completed and work started on ventilation ducting.
Dais. No work
Kitchen. Water supply and drainage pipework all ready on plywood frame.
Lighting. Most luminaires were installed throughout the church
Plaster/stonework repairs. Repair work continued and was mostly completed.
Limewashing. Limewashing continued throughout the month. More coats were needed, than expected, and cold temperatures are also slowing progress.
Ringing Chamber Screen. On the last working day (18th) before the Christmas break, the steelwork for the screen was delivered and installed.
Flooring. No work
Other. No work
Lady Chapel. No work