Renewal Progress - January 2021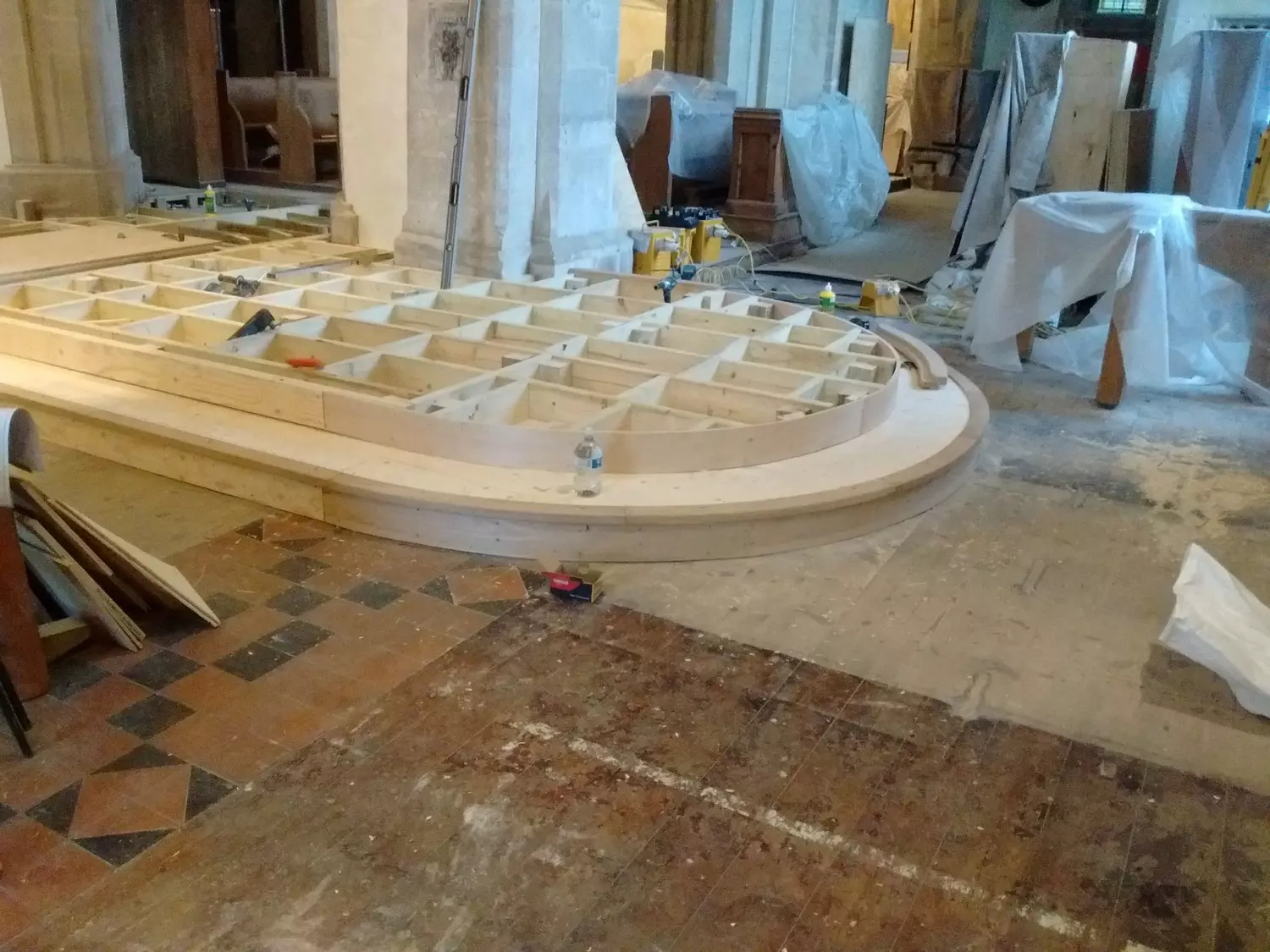 General. Most of the scaffolding in the Nave, the north and south aisles, the chapels and the crossing were taken down. A scaffold was erected to limewash the accessible walls either side of the organ.
Electrical works. Wiring for the dais was installed. Sockets and appliances were connected in the kitchen.
Heating works. A start was made on the new heating pipework in the Nave.
Toilet. Most of the plastering and floor finishes were completed and ventilation fans installed.
Dais. Work started on the dais. The floor strengthening was completed and most of the dais framework was constructed.
Kitchen. All the units and worktops were fitted. The ovens were installed. See also electrical works.
Lighting. Minor installations only.
Plaster/stonework repairs. Final plaster repairs completed
Limewashing. Limewashing at high level was completed allowing the scaffolding to be brought down.
Ringing Chamber Screen. Steelwork was completed: further progress awaits delivery of glass panels. The heating unit for the ringing chamber was installed.
Flooring. Floor strengthening was carried out below the dais and the pulpit areas.
Other. No work
Lady Chapel. No work