Renewal Progress - November 2020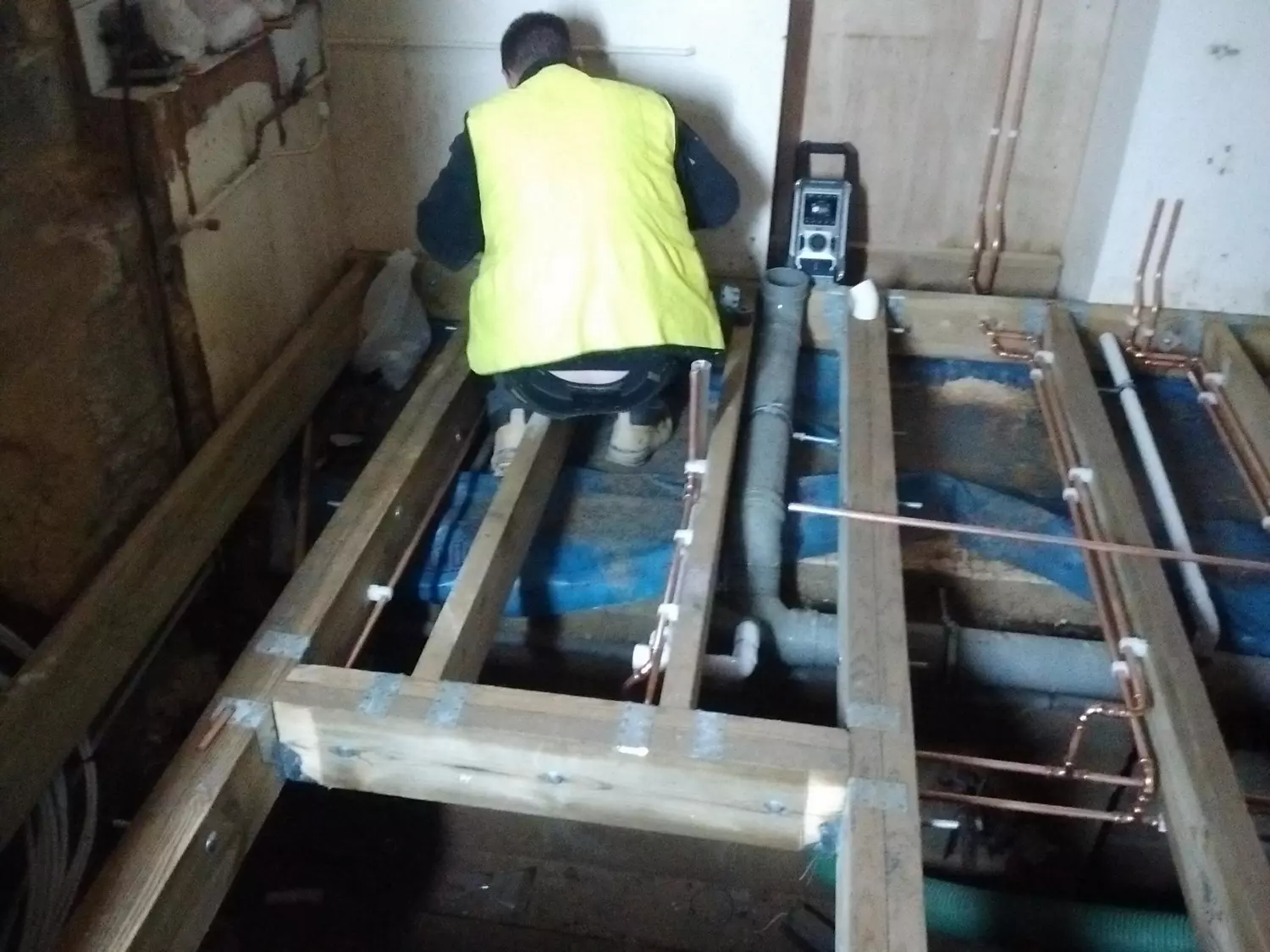 General. No work.
Electrical works. Rewiring of the majority of the lighting circuits was completed and work began on making good the chases in the wall plaster. The power cables for the kitchen sockets/appliances were fixed to the west wall with the tails routed through cutouts in the plywood frame (see Kitchen).
Heating works. Circulating pump and pressure vessel installed in void below toilet floor.
Toilet. The joists for the new floor were fixed and the underfloor cabling and pipes were installed. The new roof was built and work began on the internal partitioning.
Dais. No work
Kitchen. A plywood frame, with cutouts for all the electrical fittings, was attached to the west wall where the kitchen units will eventually be installed.
Lighting. Work began on fixing some of the luminaires.
Plaster/stonework repairs. Areas of damaged and/or unstable plaster were identified and cut out. Some areas, such as on the south wall of the St Nicholas Chapel and on the north wall of the North Aisle were quite large because of damage from previous water ingress. Repair work began using lime plaster.
Limewashing. Limewashing walls and ceilings continued throughout the month.
Ringing Chamber Screen. No work.
Flooring. No work
Other. No work
Lady Chapel. No work. However, at the end of the month, improvements in our funding situation allowed us to accept the Contractor's quote for the the glazed screens to enclose the Lady Chapel. This work can now proceed in parallel with the rest of the work.