Sep 2020 photos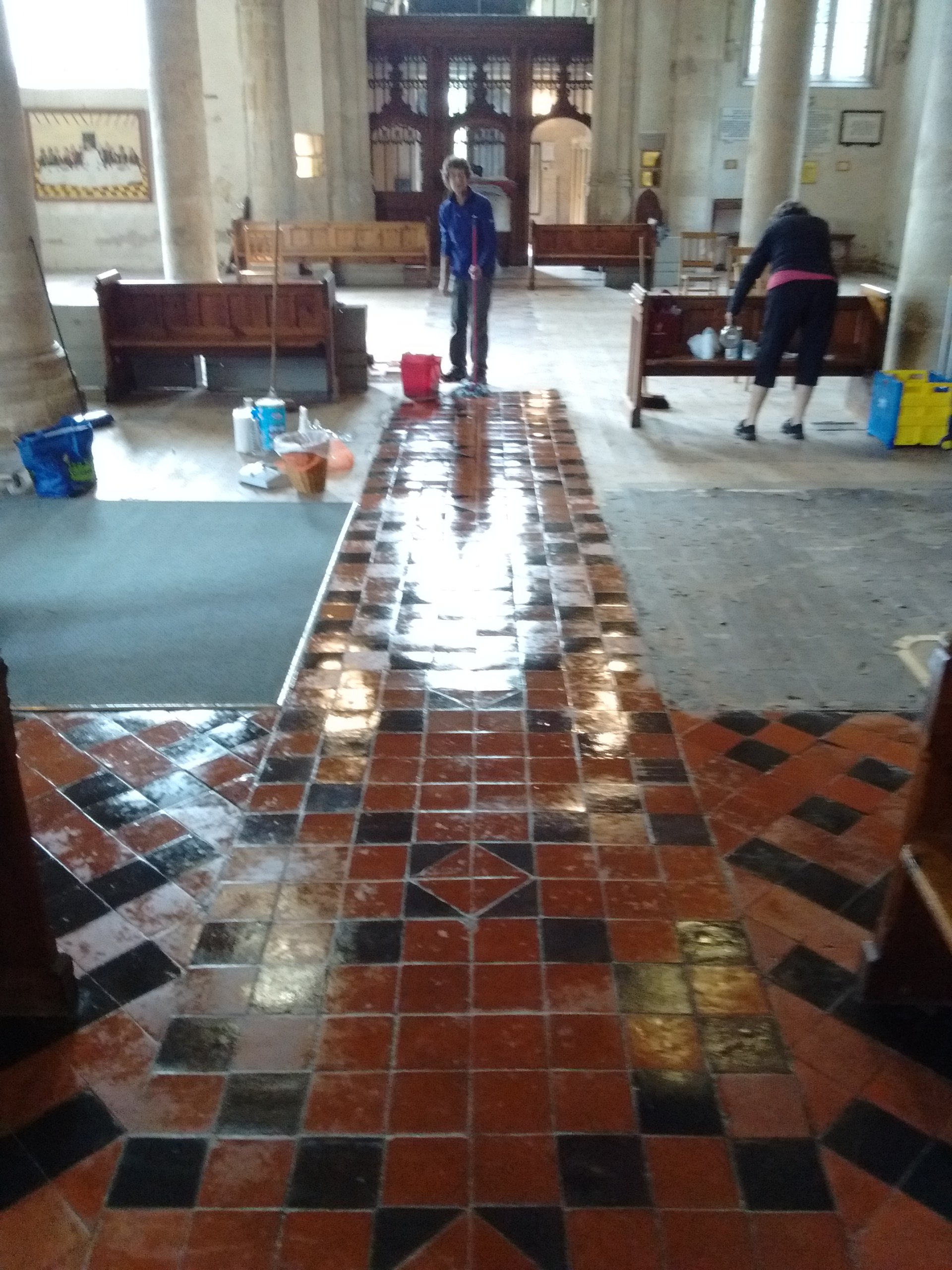 Final clean-up before Open Days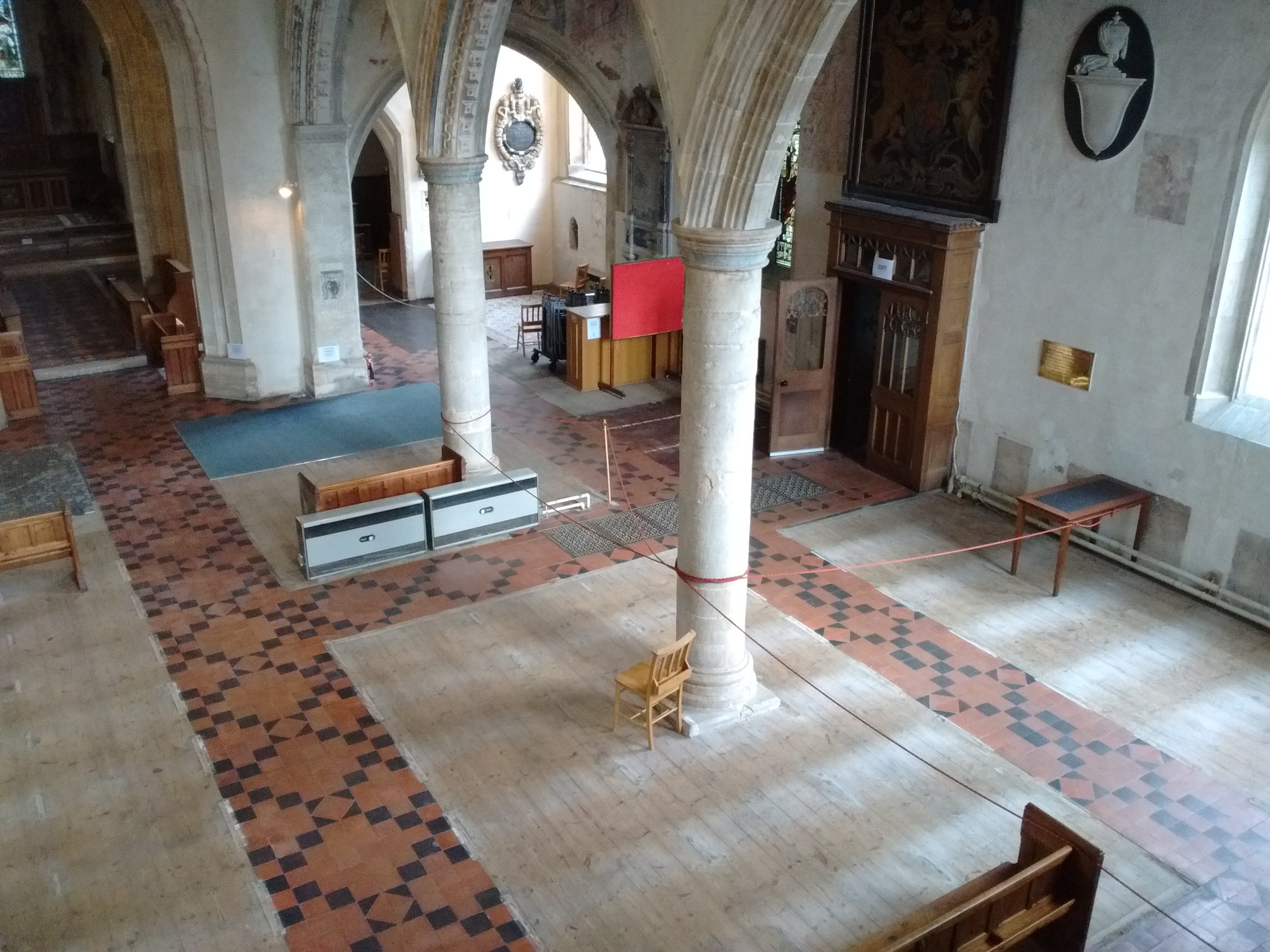 Church ready for Open Days wb 7th September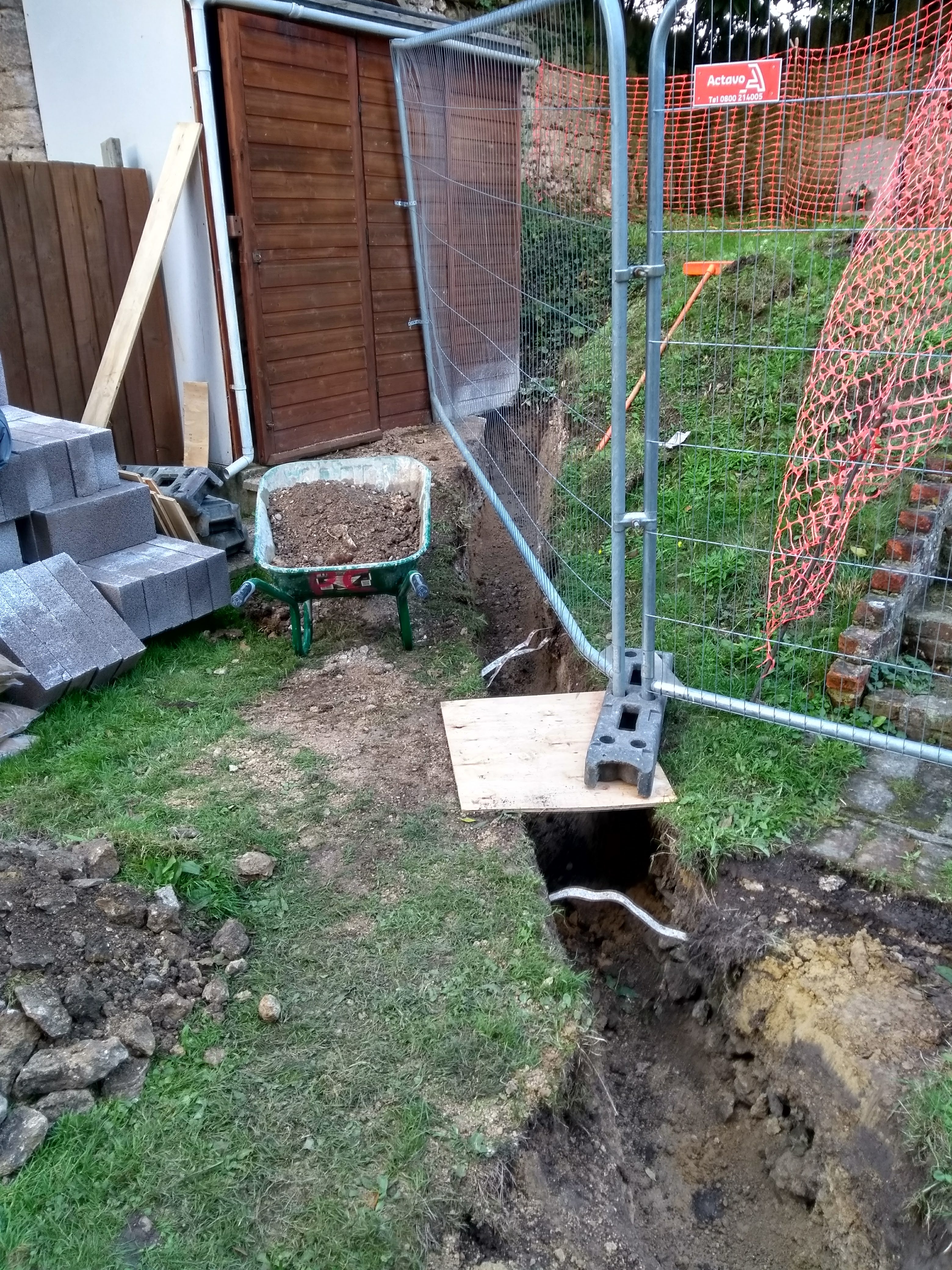 Trenching for heating pipes from new boiler house (in shed!)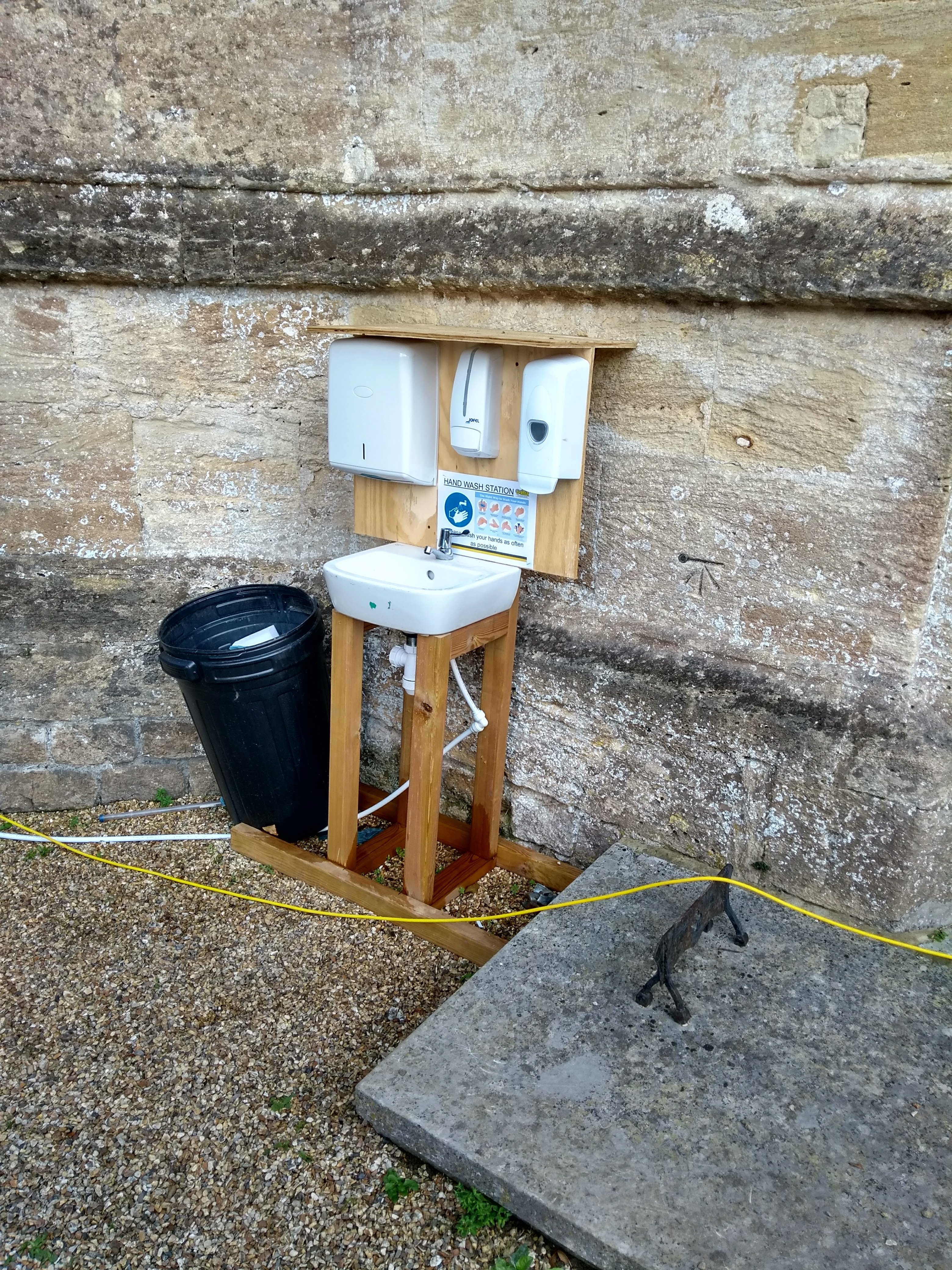 Covid hand-washing station at West door.
Choir Vestry converted into site office/canteen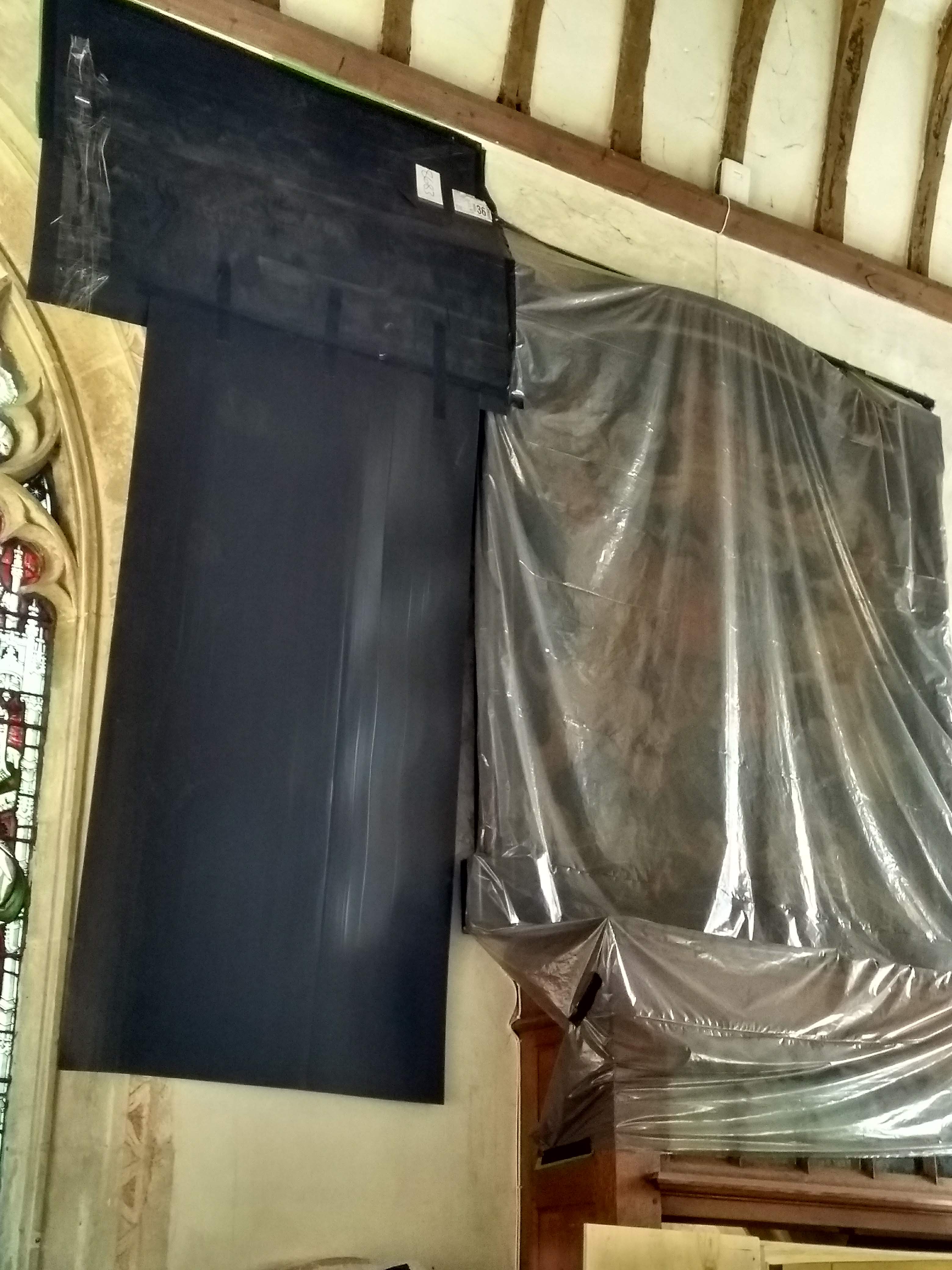 Protection for all monuments and wall paintings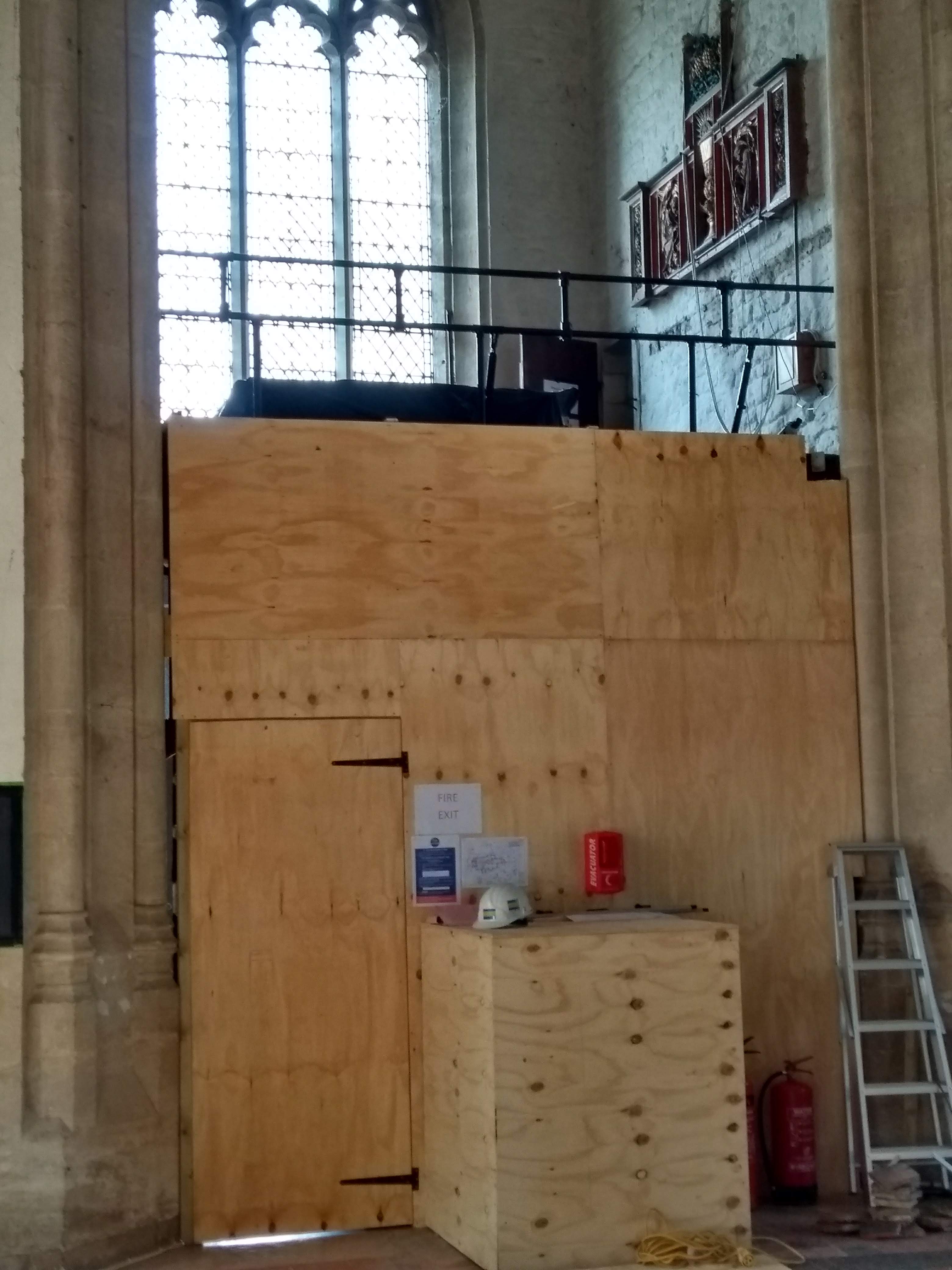 Protection for West Screen and Font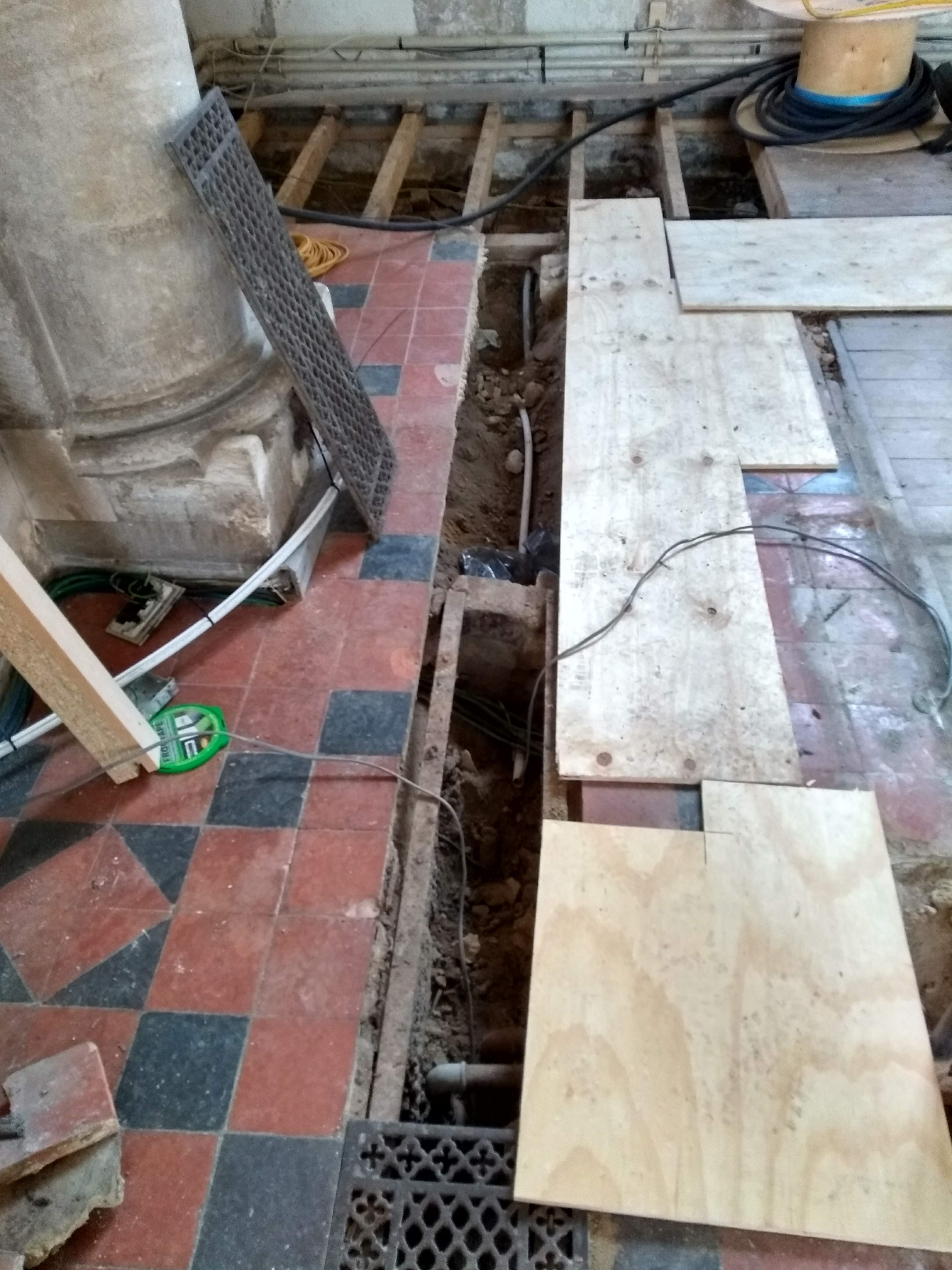 Excavations for kitchen drainage and cable runs.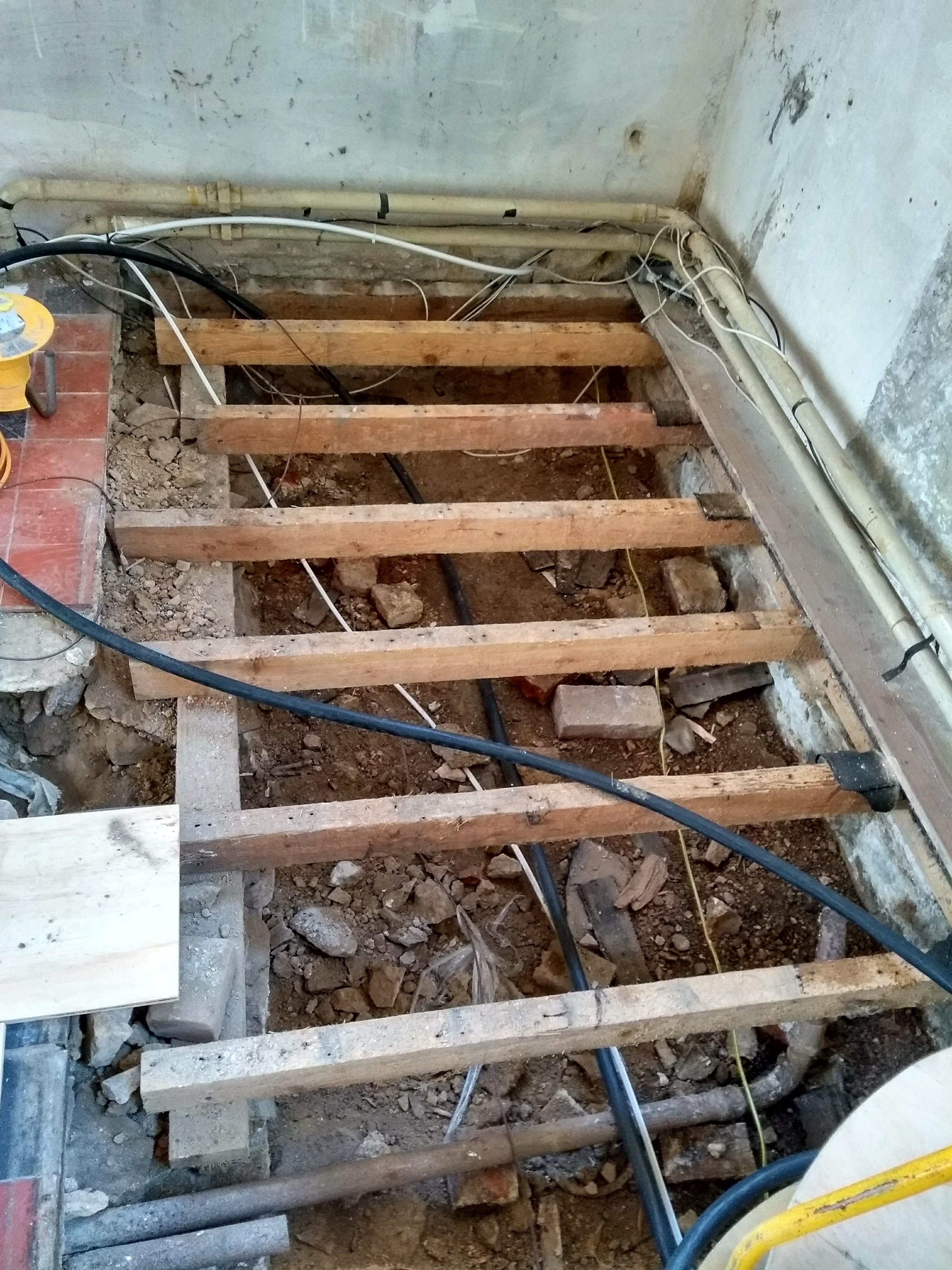 Floorboards removed for services in NW corner of Nave.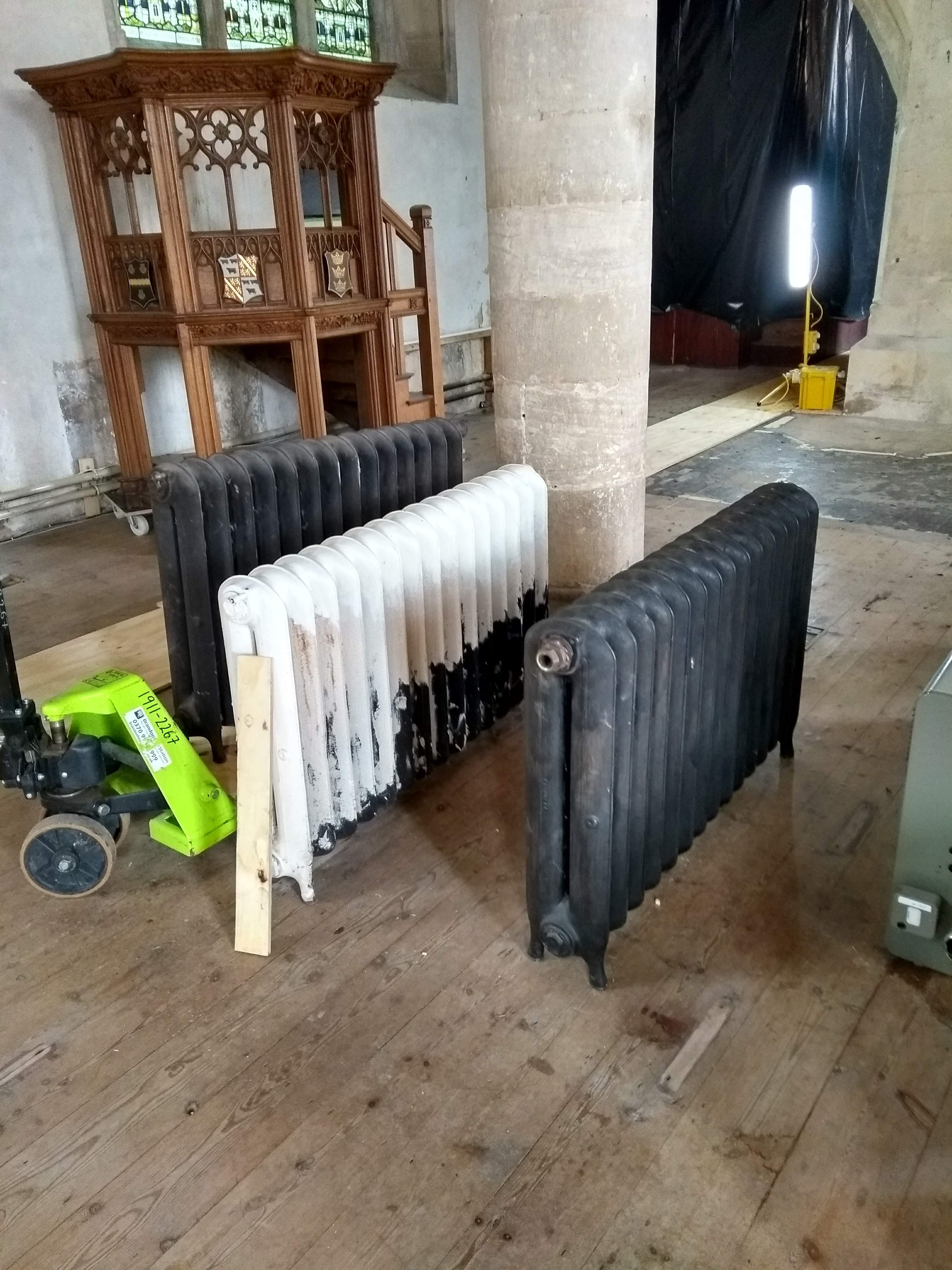 Old radiators removed for refurbishment.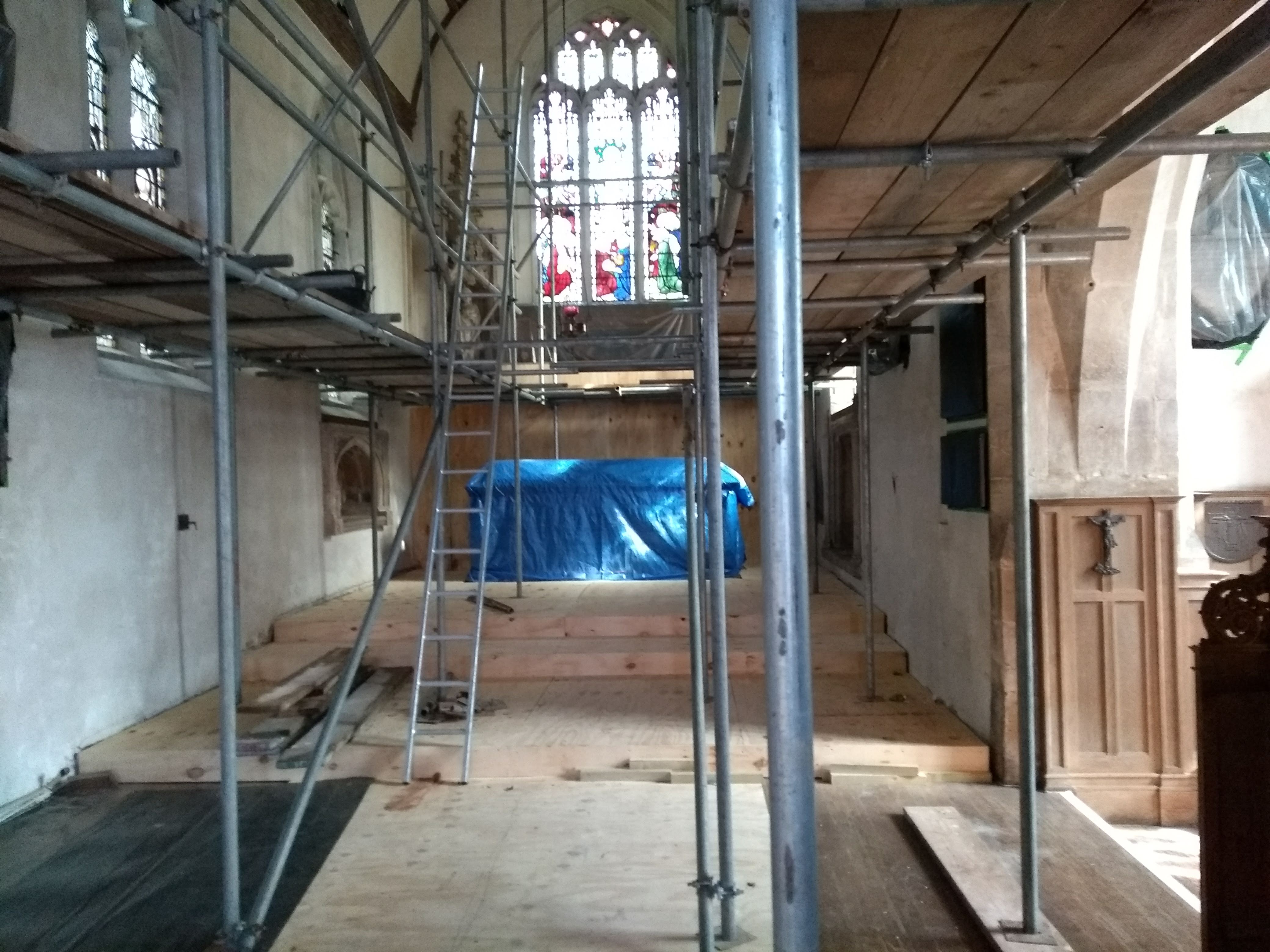 Start of the birdcage scaffold being erected in the Sanctuary.