December 2020 photos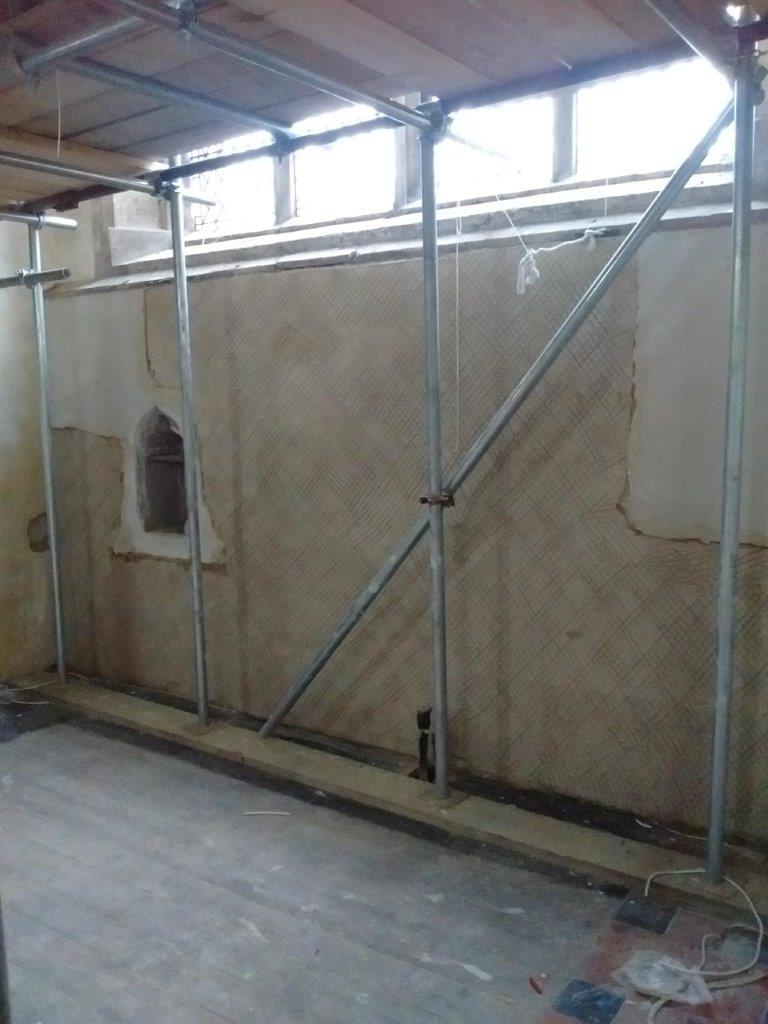 Most large plaster repairs were done this month. This is the 1st coat of plaster repair to S wall of St Nicholas Chapel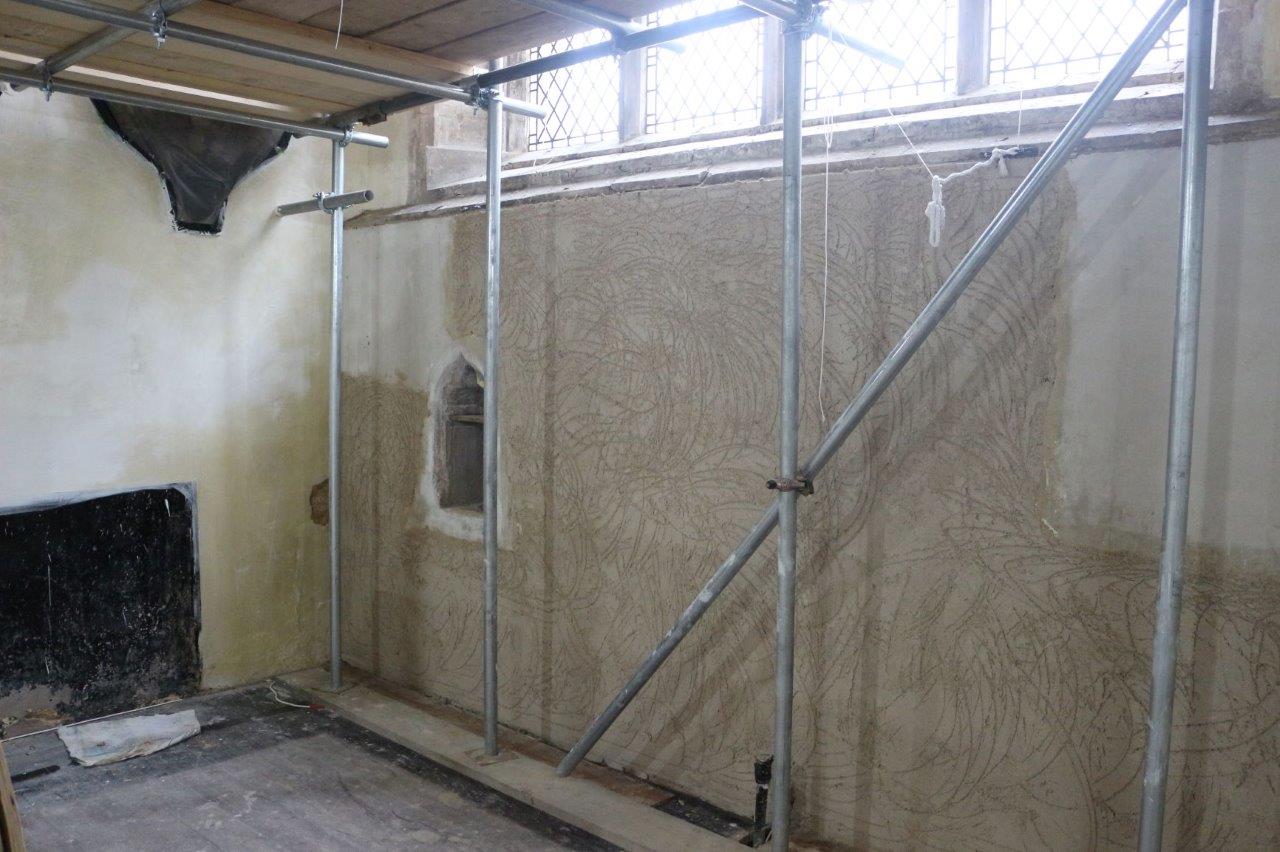 .... and 2nd coat of plaster repair to S wall of St Nicholas Chapel later in December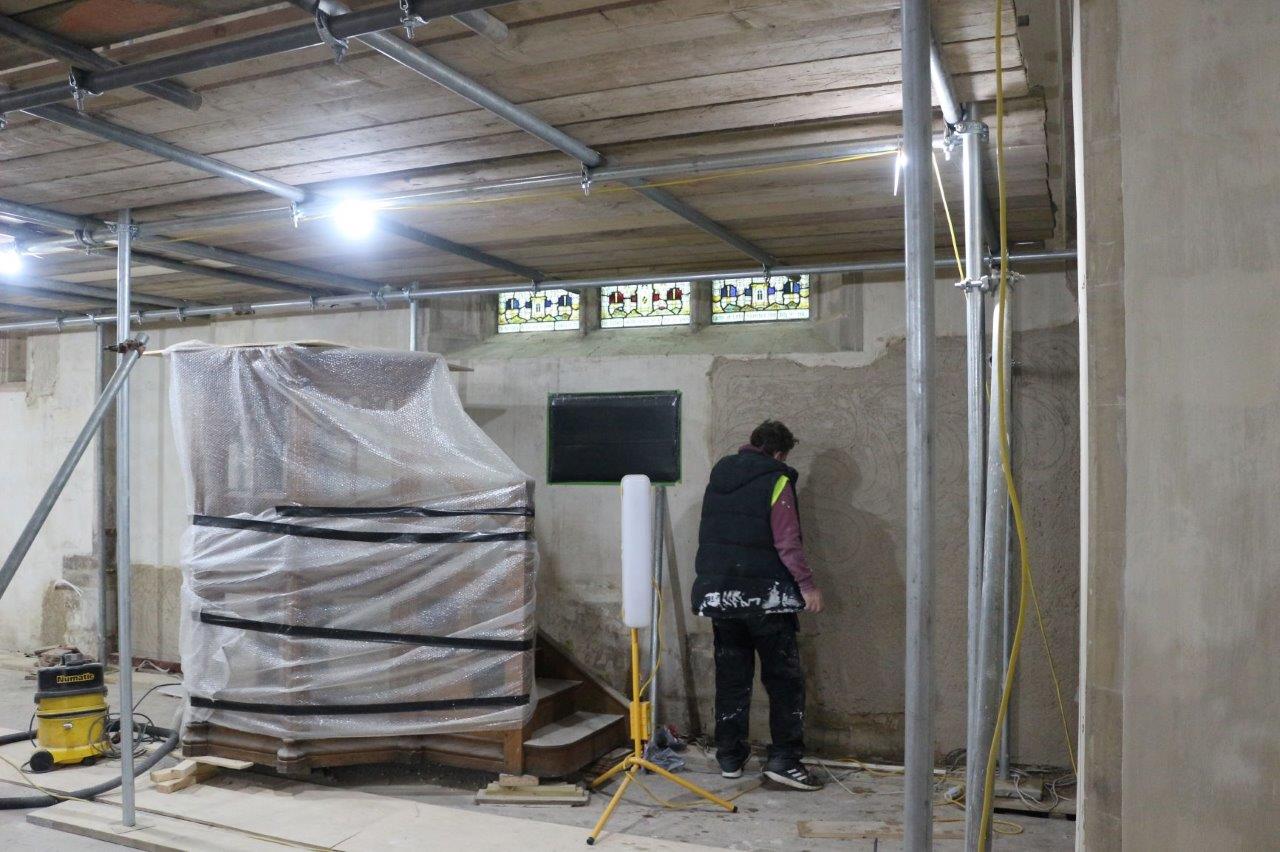 Plaster being repaired on the N wall of the N Aisle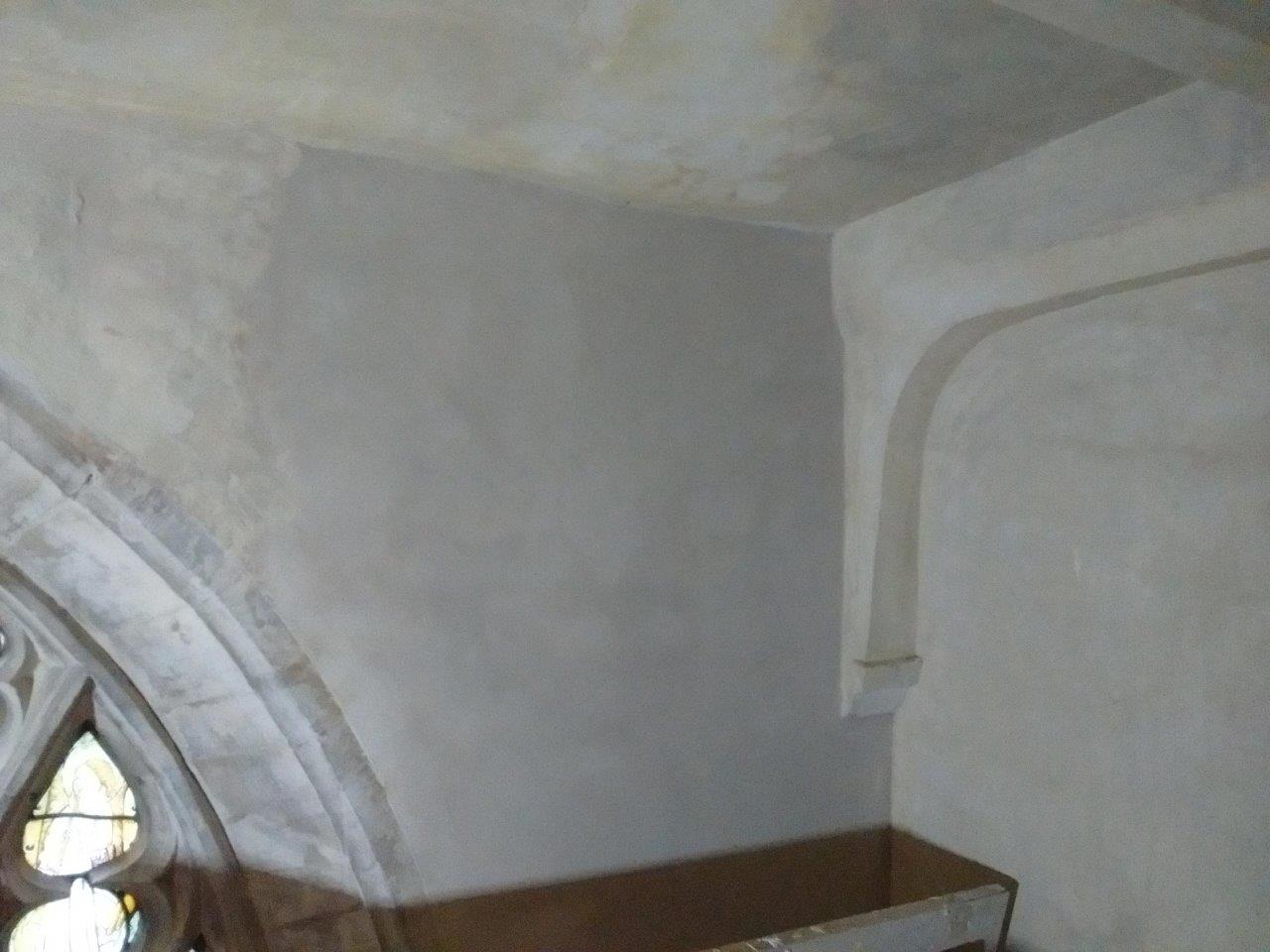 Repair completed on damaged plaster on wall and ceiling in the NE corner of the North Aisle (see also November photos)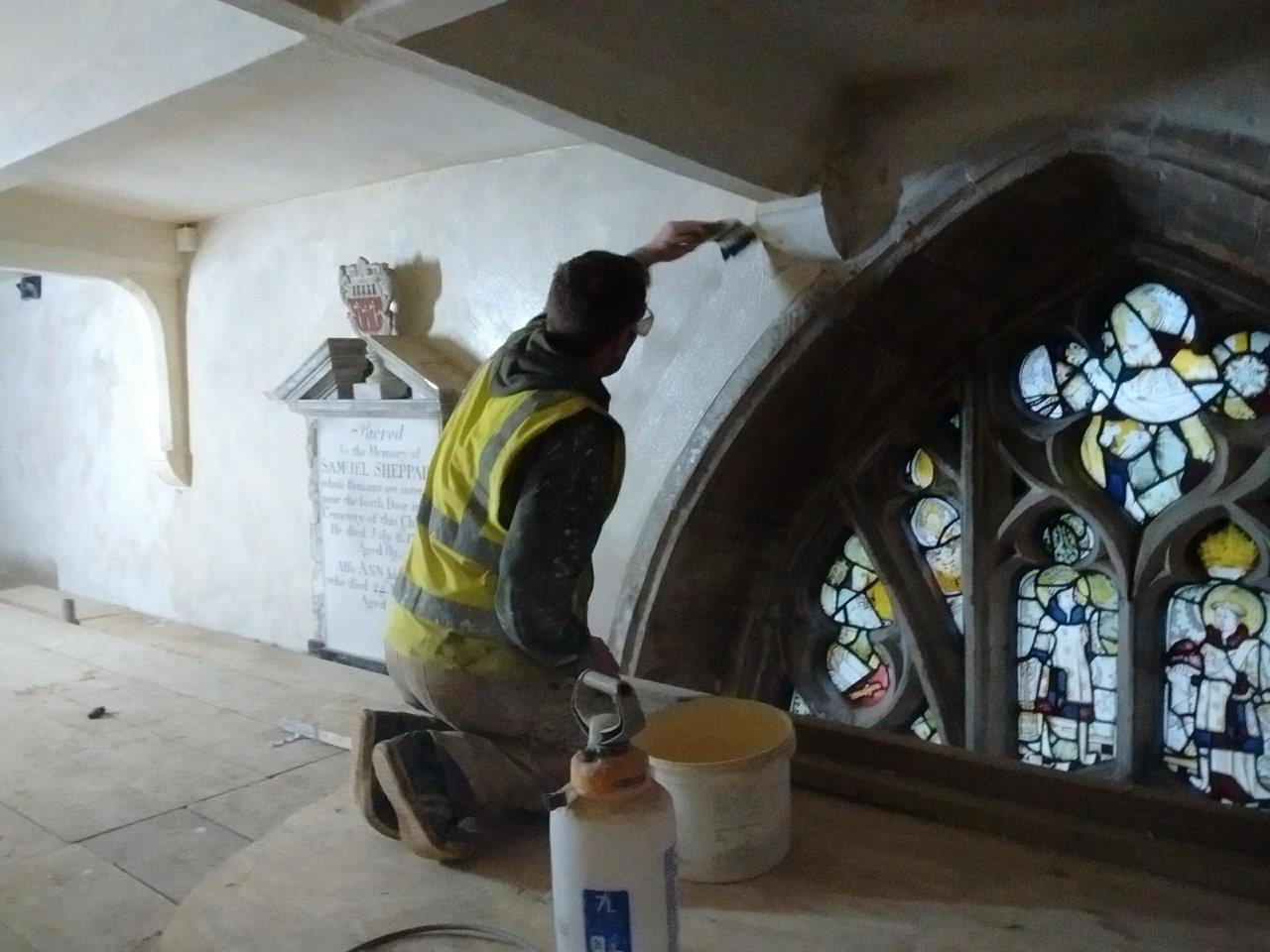 Limewashing in progress on N wall of North Aisle. Probably the 4th coat!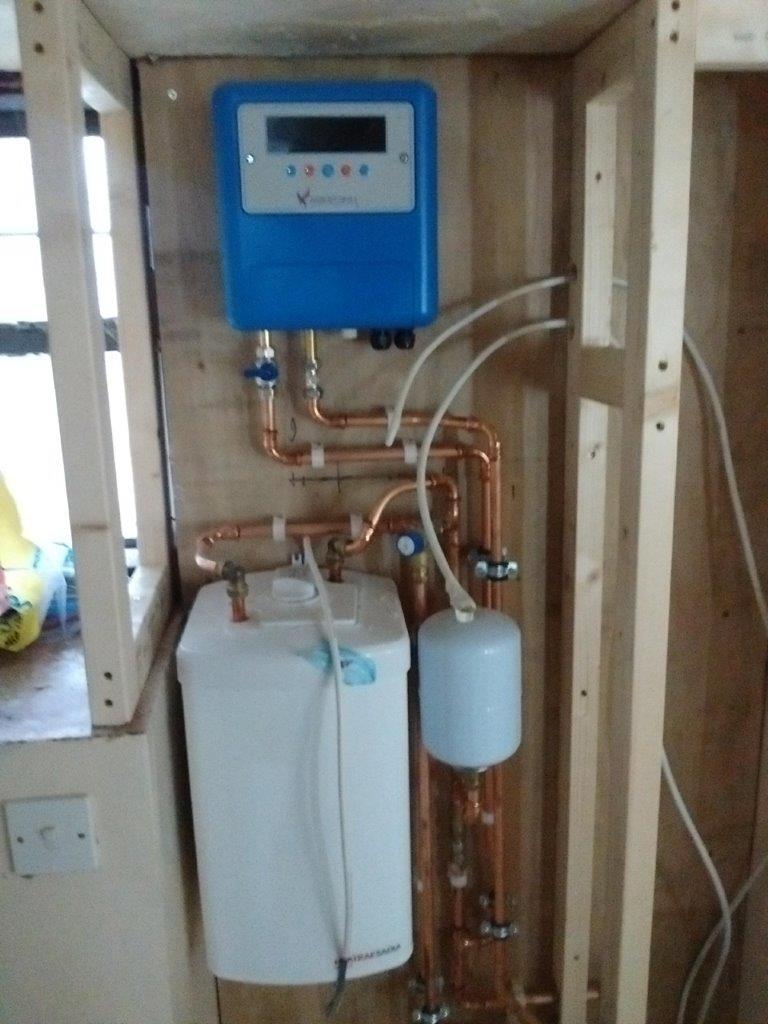 Water heater and associated controls and pipework installed in toilet area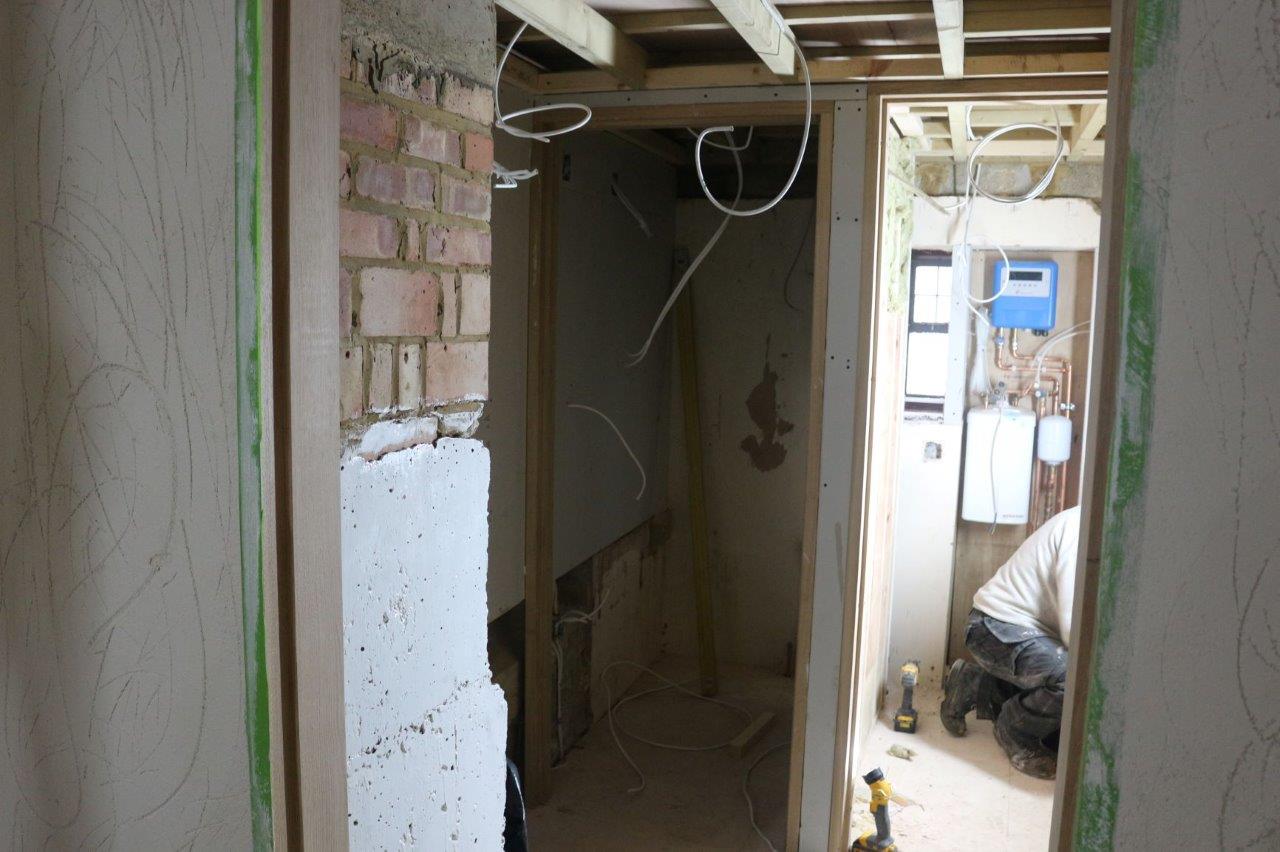 Partitioning going up in toilet area to create 3 separate toilets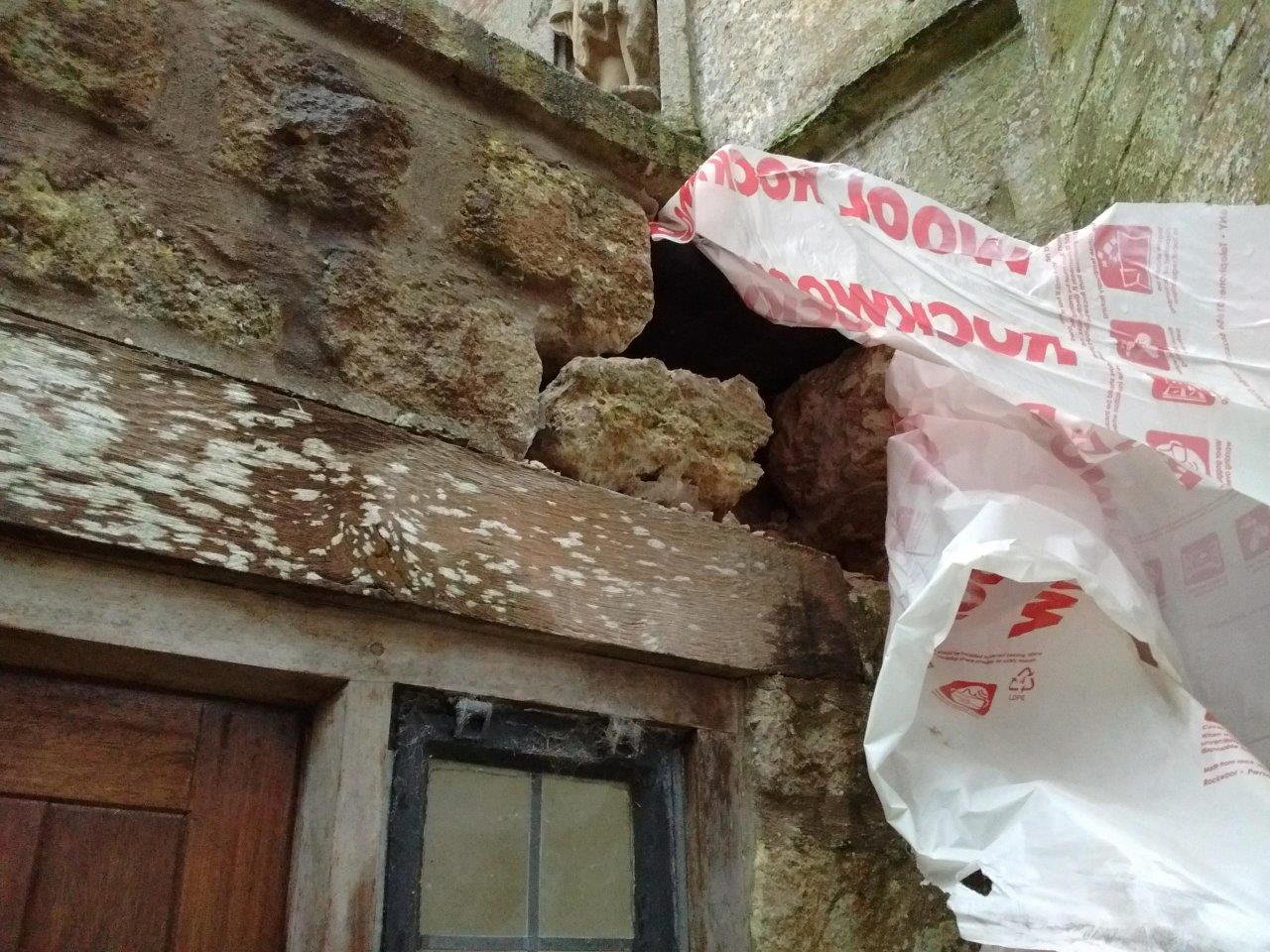 Some stonework temporarily removed in install ventilation duct from toilet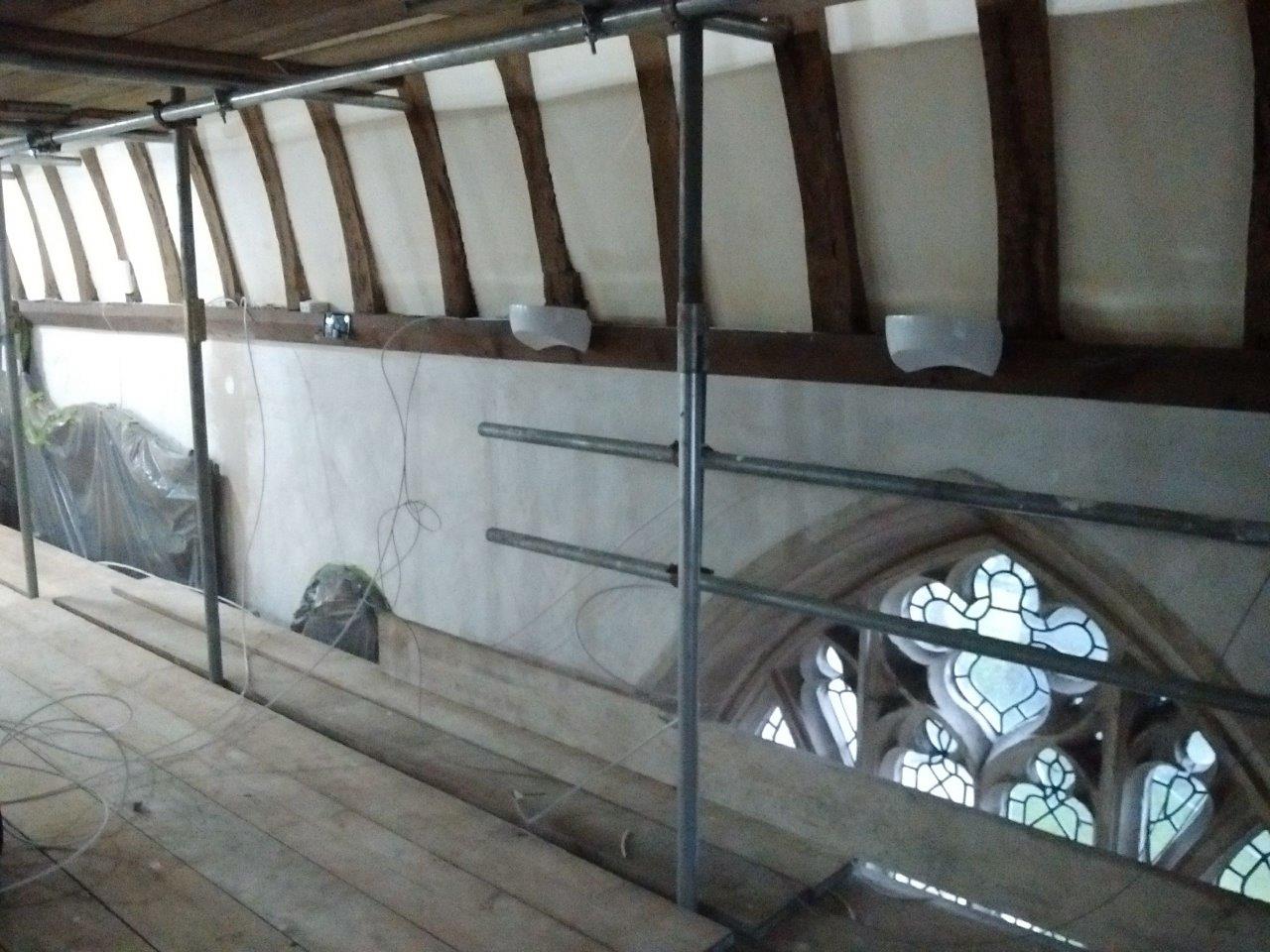 Uplighters installed on S wall of South Aisle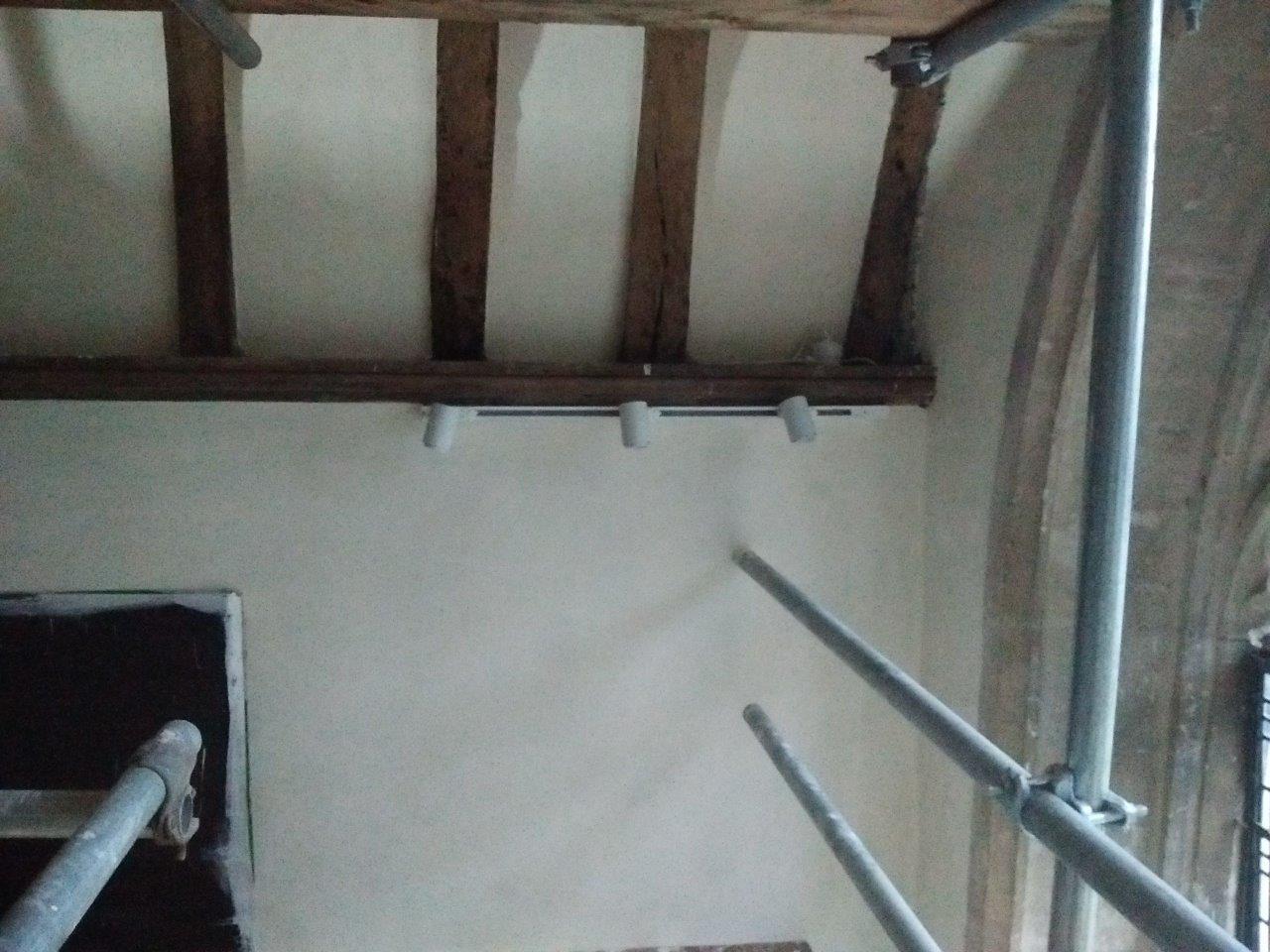 Spotlights installed in St Nicholas Chapel (similar arrangement in all 4 corners of chapel)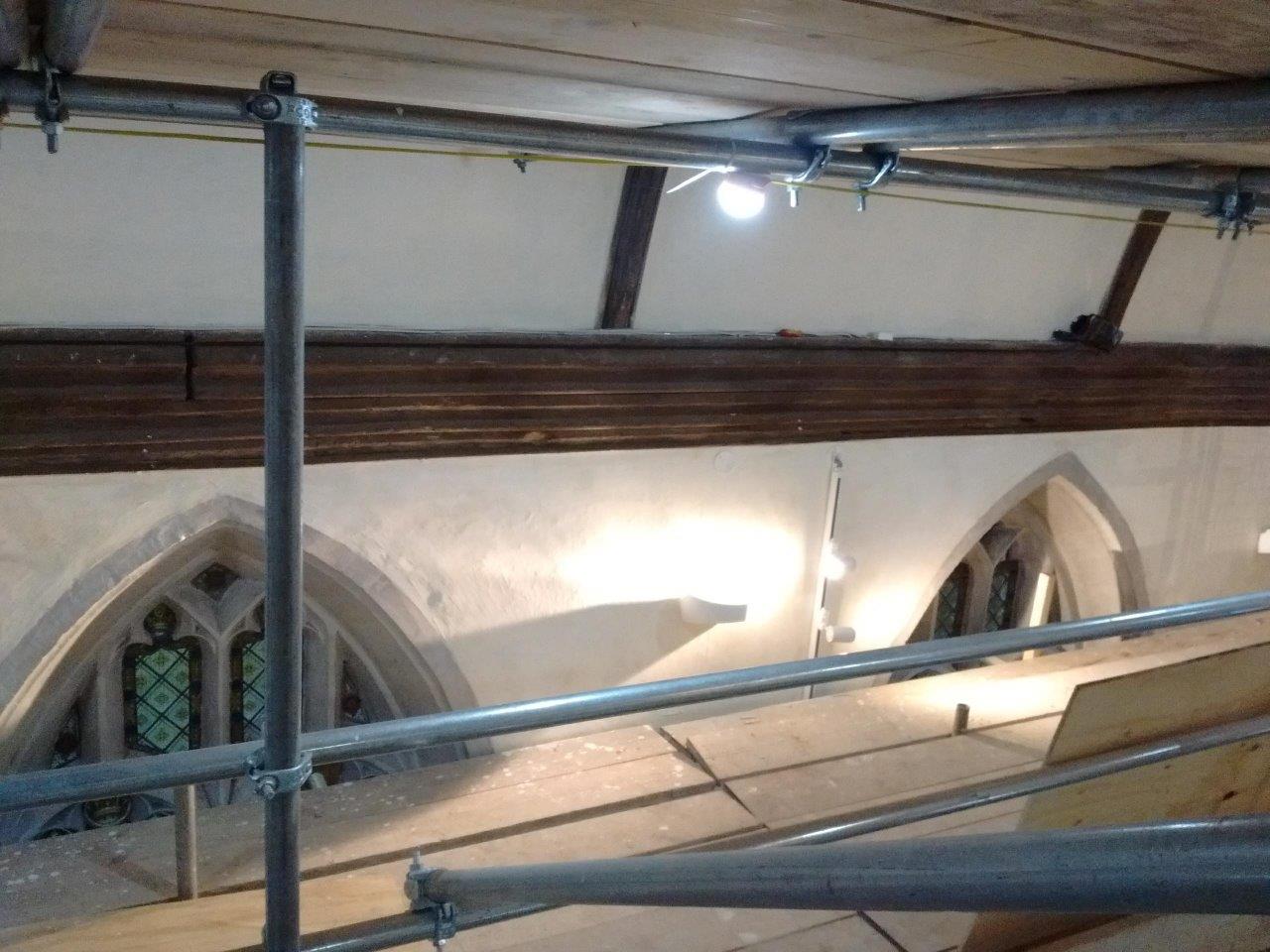 Testing new lights in the Chancel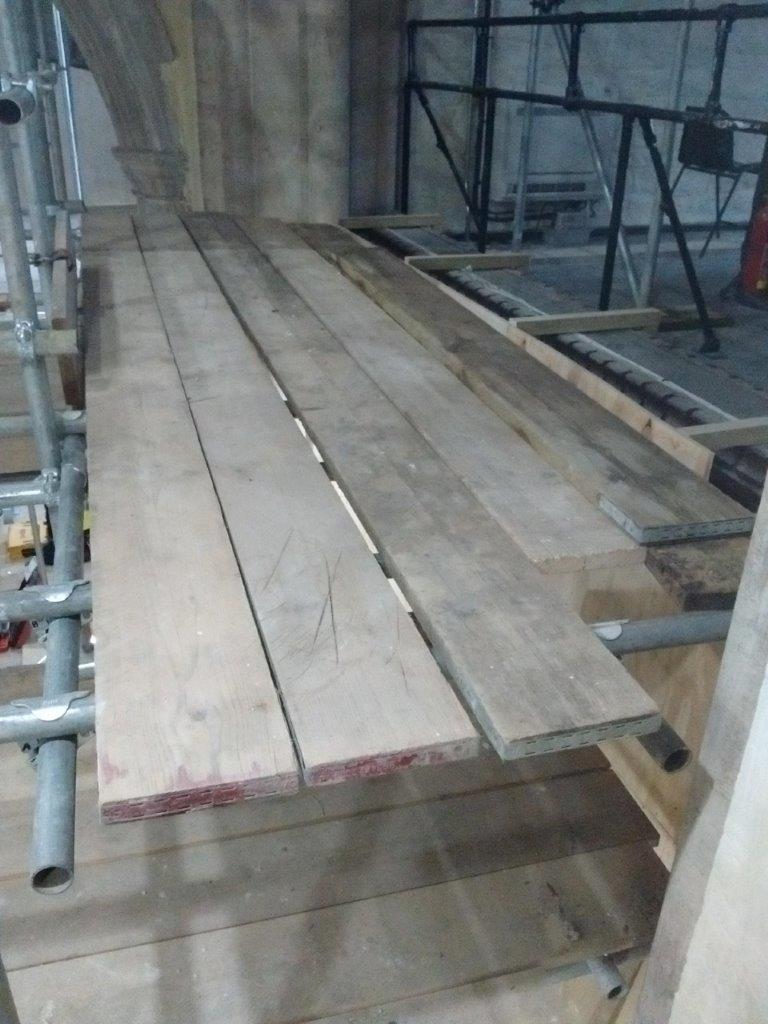 Extra scaffold platform created ready for installation of the Ringing Chamber screen.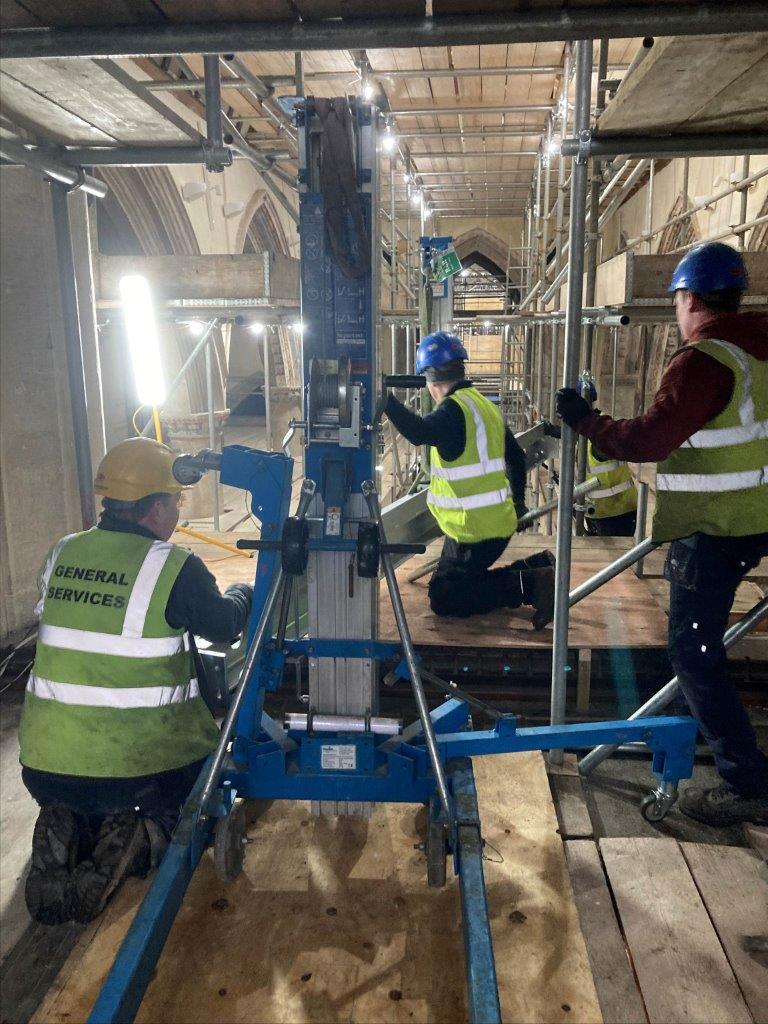 Heavy lifting gear brought in the erect the steelwork for the Ringing Chamber screen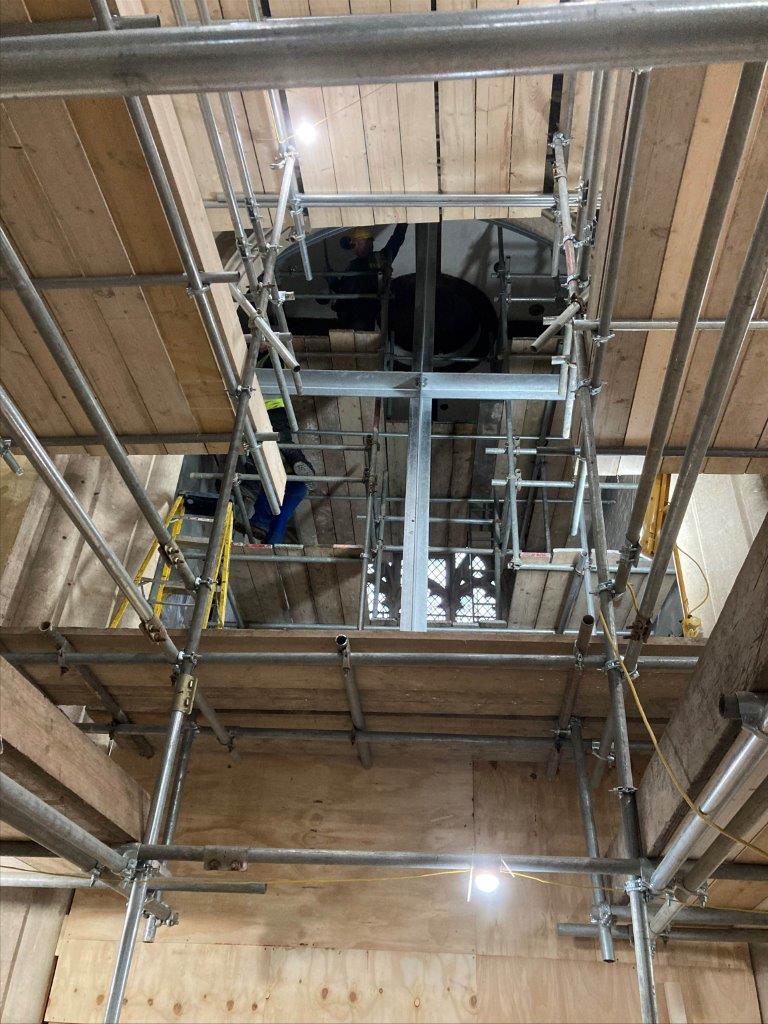 Steelwork in place for Ringing Chamber - delivered and installed the same day!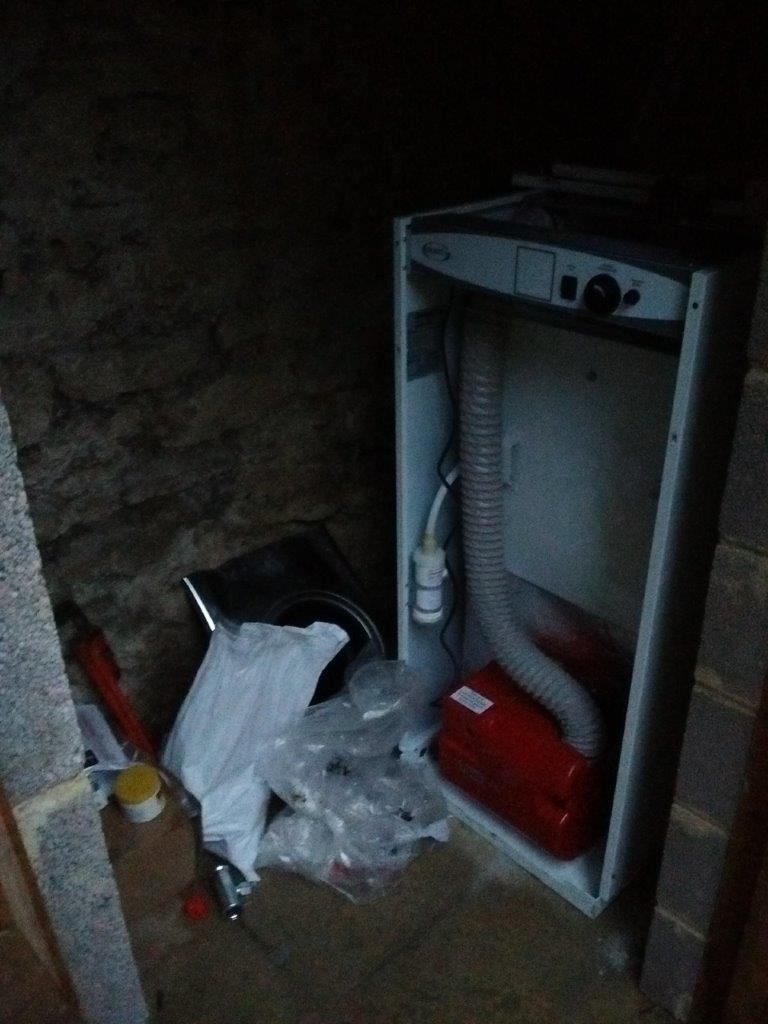 New boiler delivered