Oct 2020 photos
Old boiler house now empty after boiler removal
Wall between old boiler house and toilet now demolished
Removing the roof of the old boiler house/toilet
3-level birdcage scaffolding in the chancel/sanctuary area
Discussing cable routes for new lighting in the Nave
Scaffolding complete on the N aisle and N side of Nave
1st level platform in Nave
Inspecting access to front of sanctuary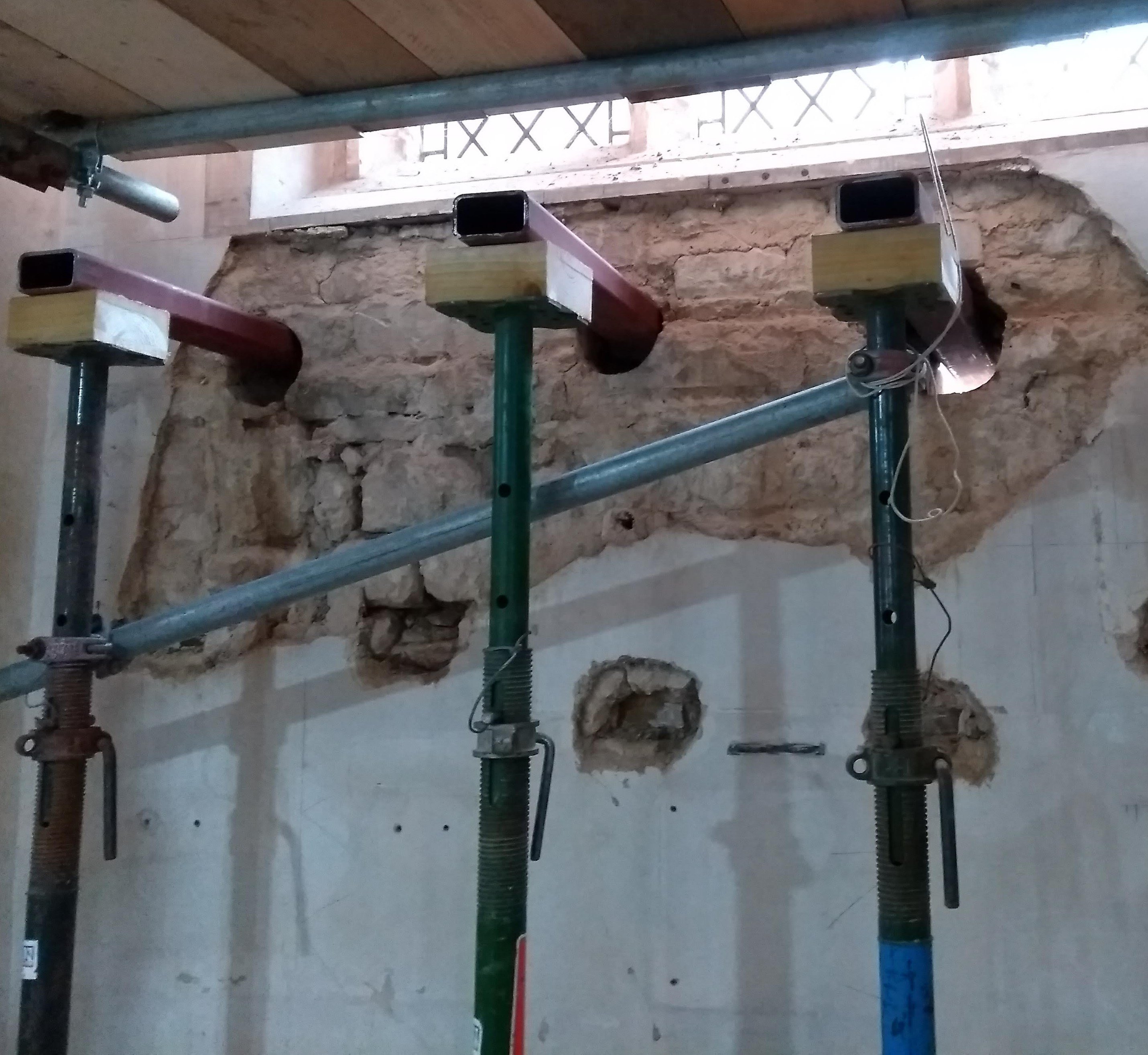 Installing temporary supports under window at back of Nave in preparation for cutting new doorway into toilet.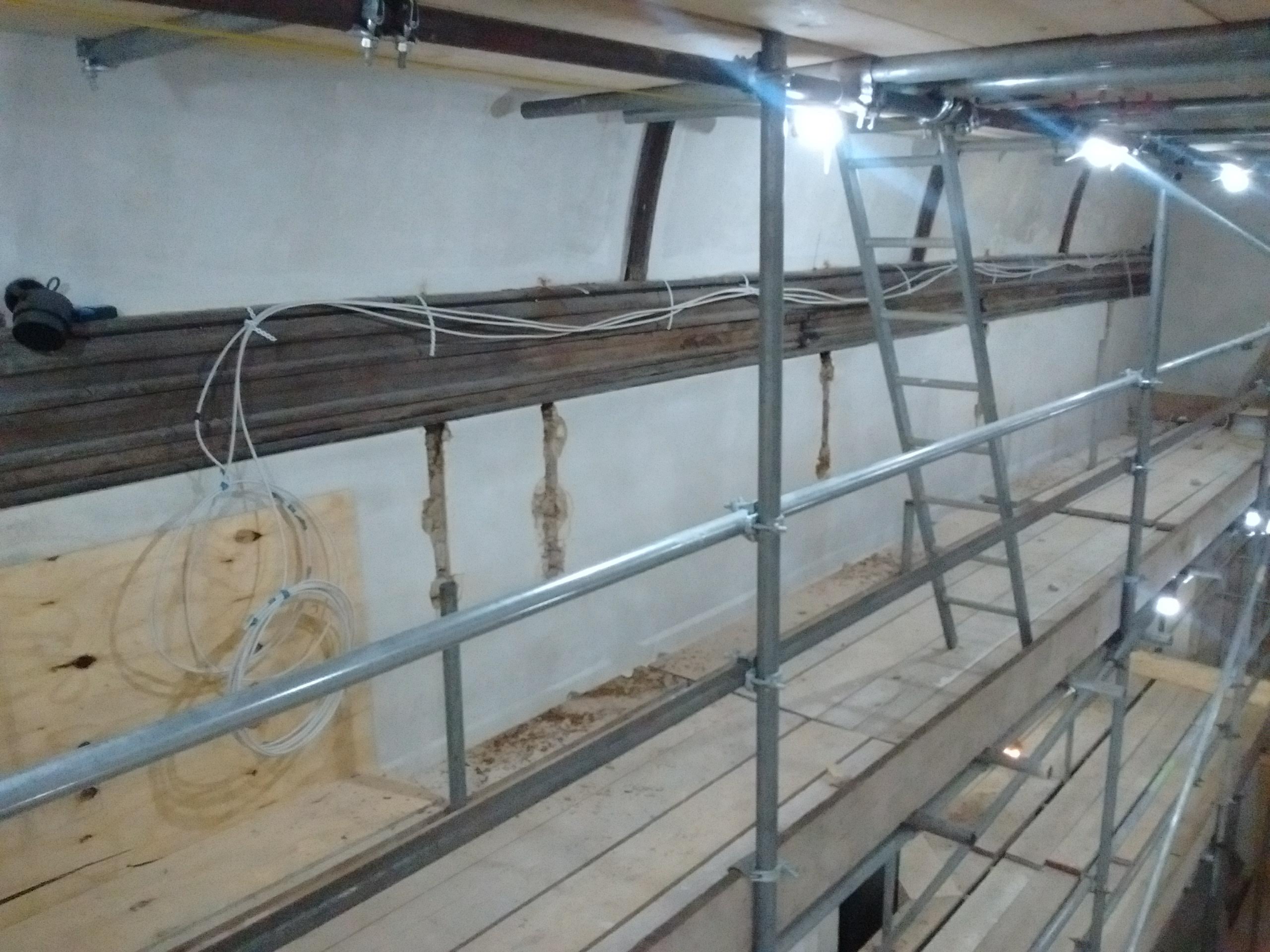 Installing new lighting cables above wall-plate in chancel and chasing out for new lights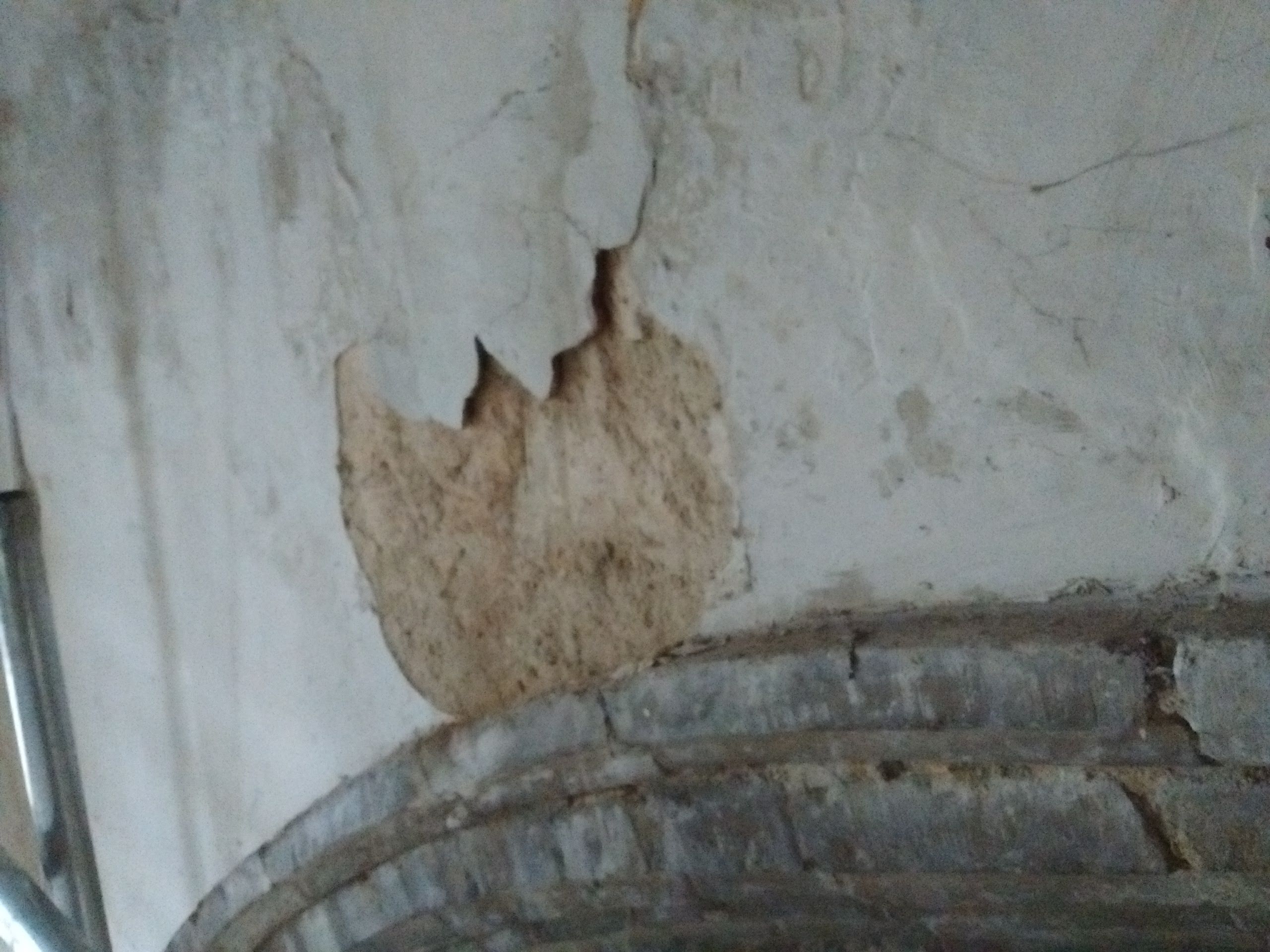 Some plasterwork that will need repairing!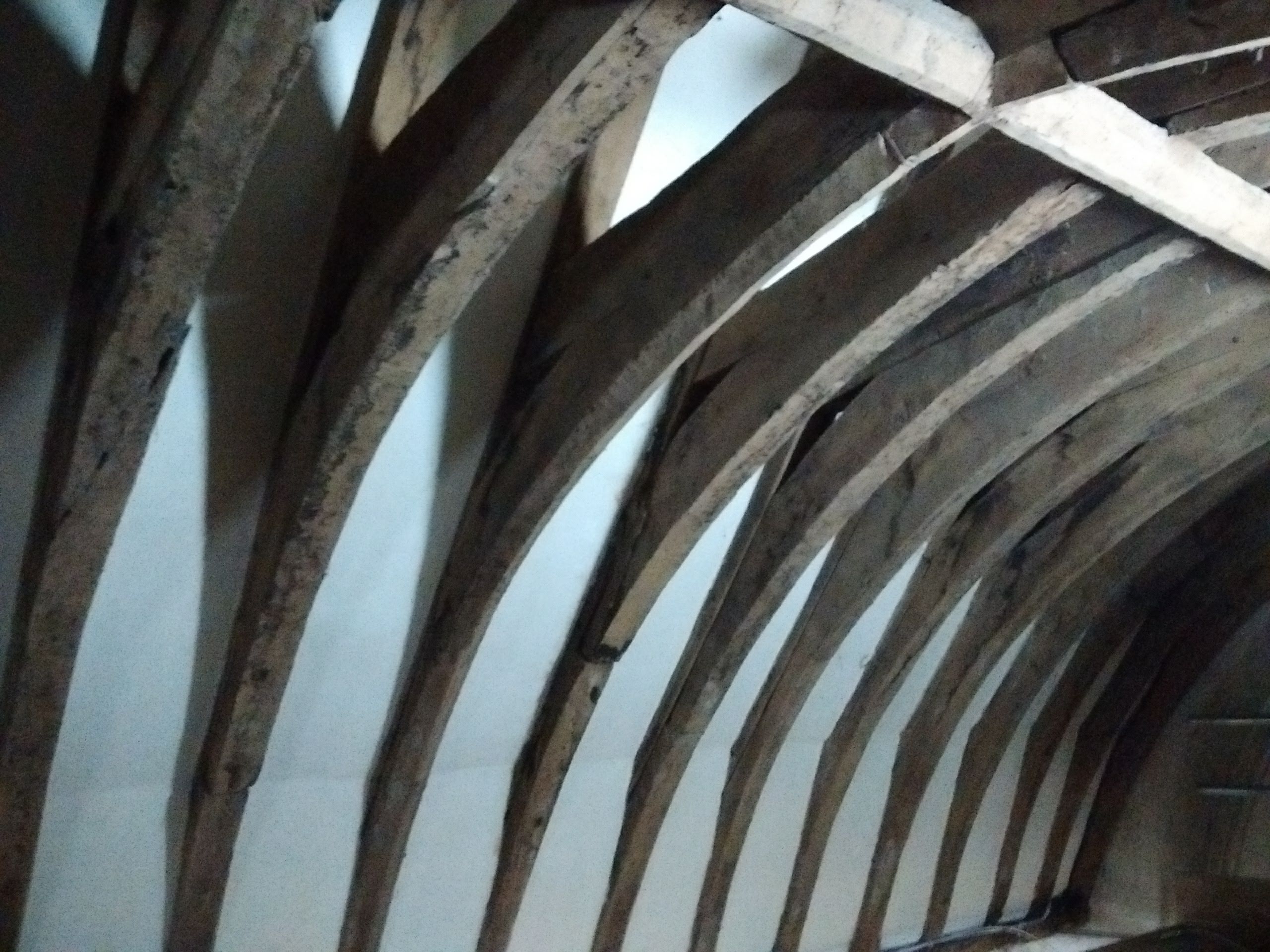 Nave ceiling after cleaning - looks in good condition!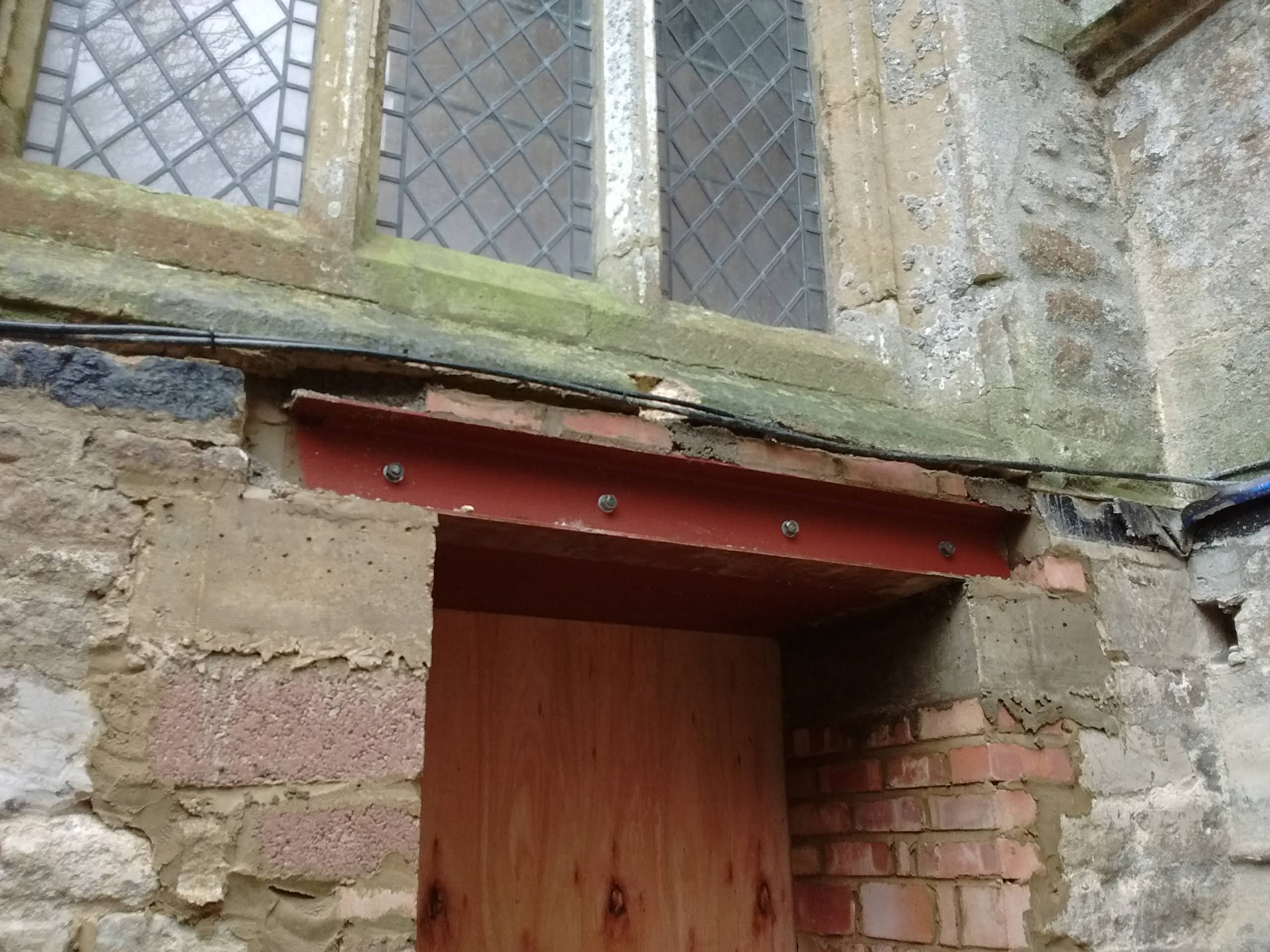 The new opening between the Nave and the toilet block is safely completed.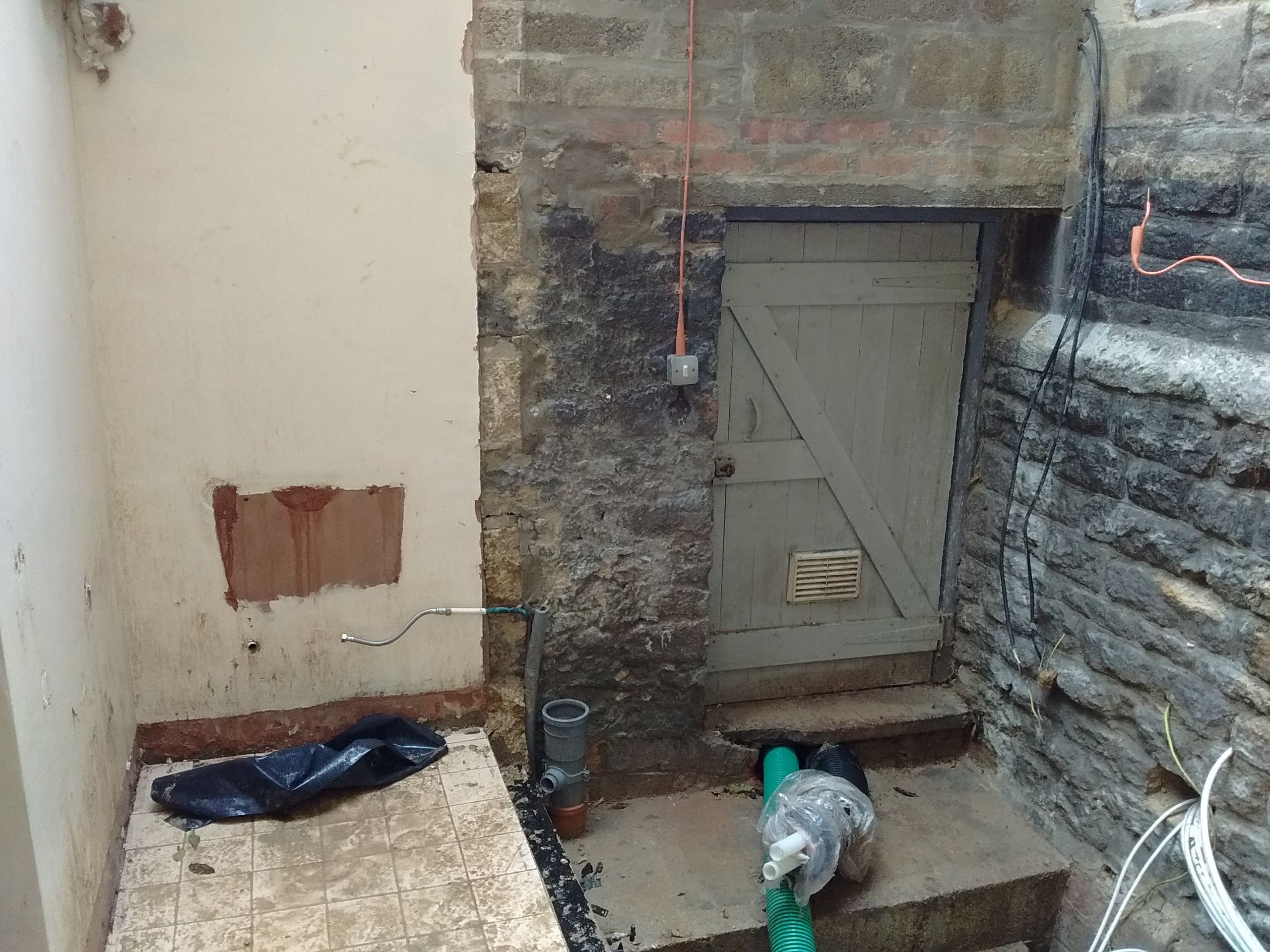 View inside new toilet block (which combines the old toilet area on the left and the old boiler room on the right). Heating pipes coming from the new boiler in the shed can be seen.