January 2021 photos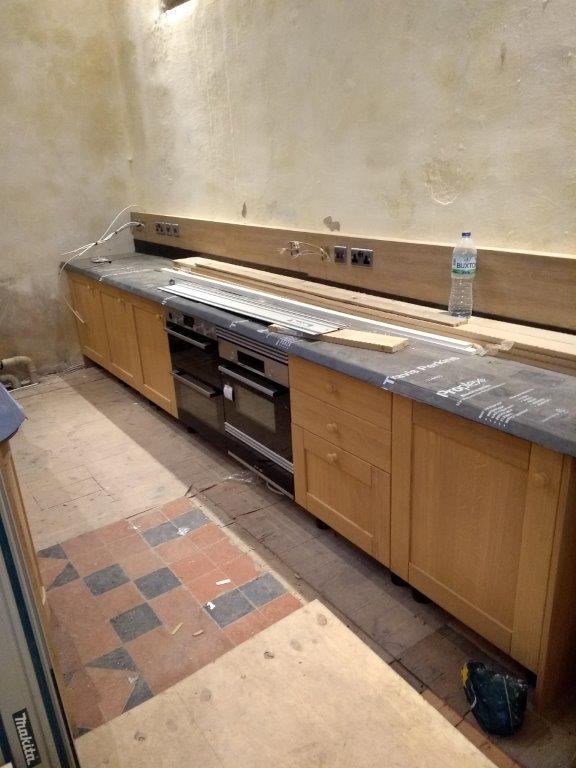 The kitchen at the back of the South Aisle and ….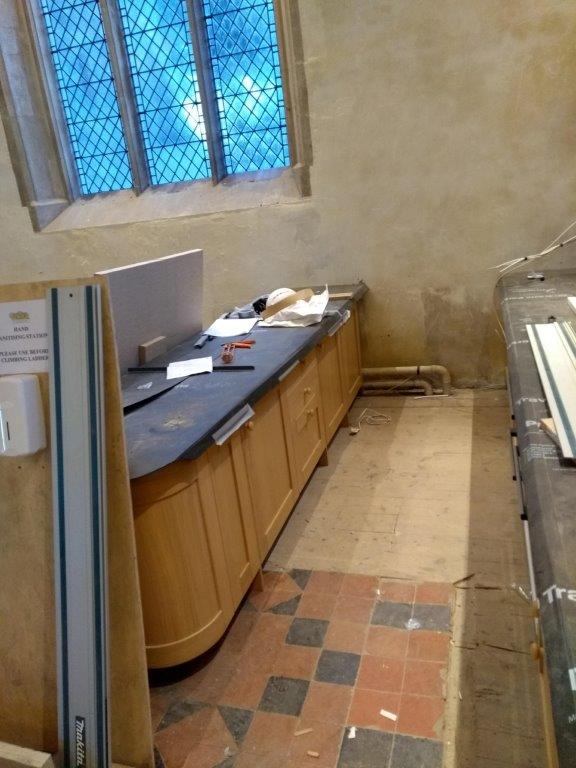 ... and the servery.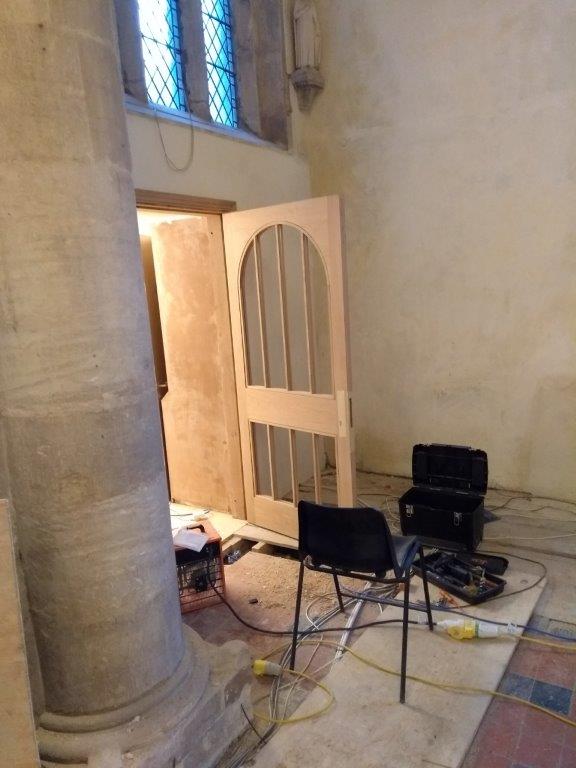 New door to the new toilet area in the back corner of the North Aisle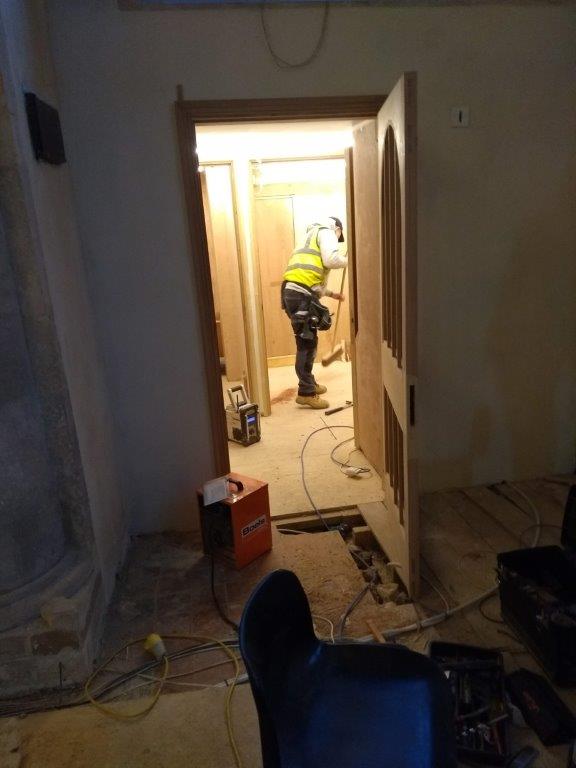 Work in progress to finish off the toilets ....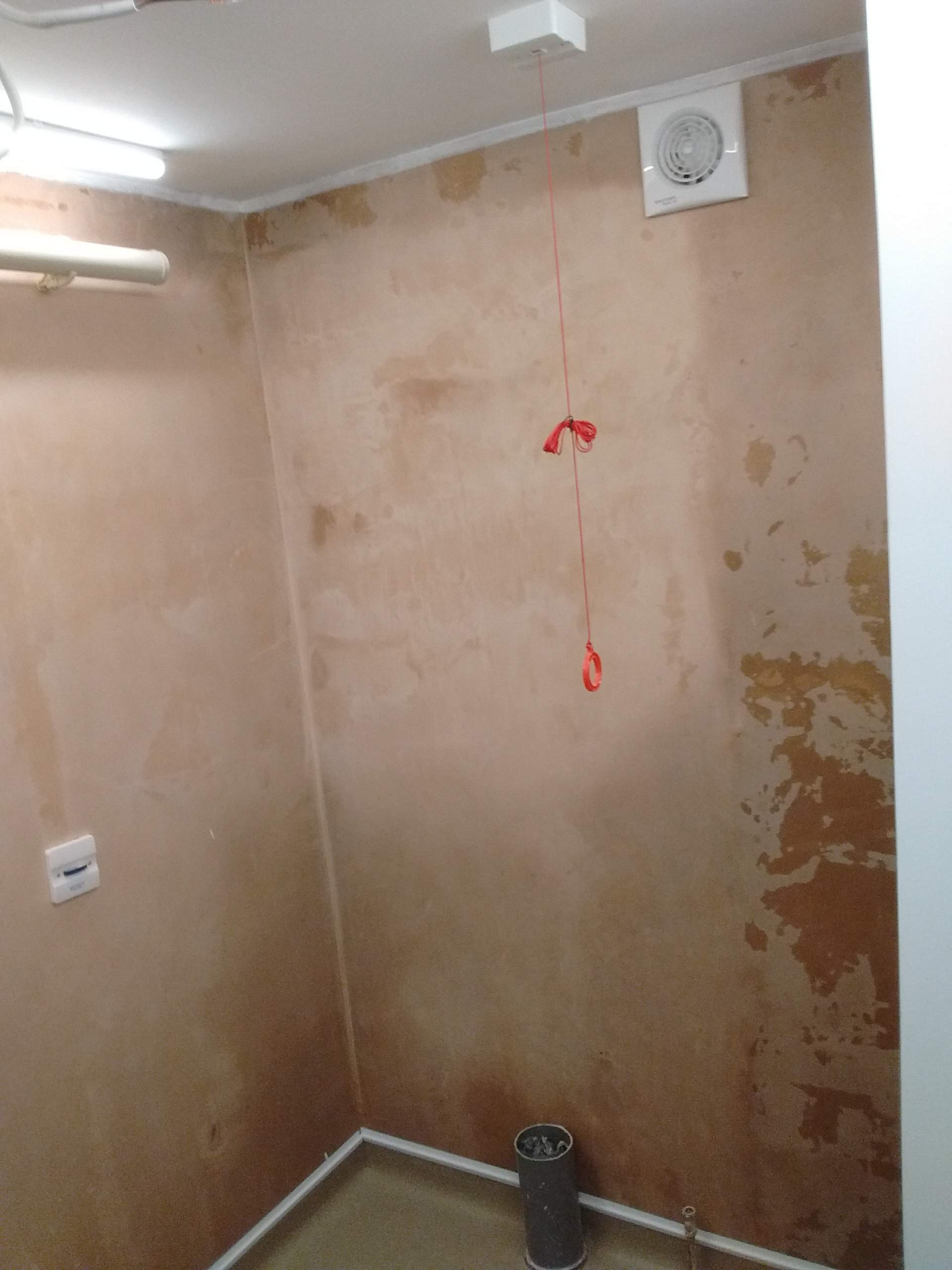 .... plastering completed in the accessible toilet.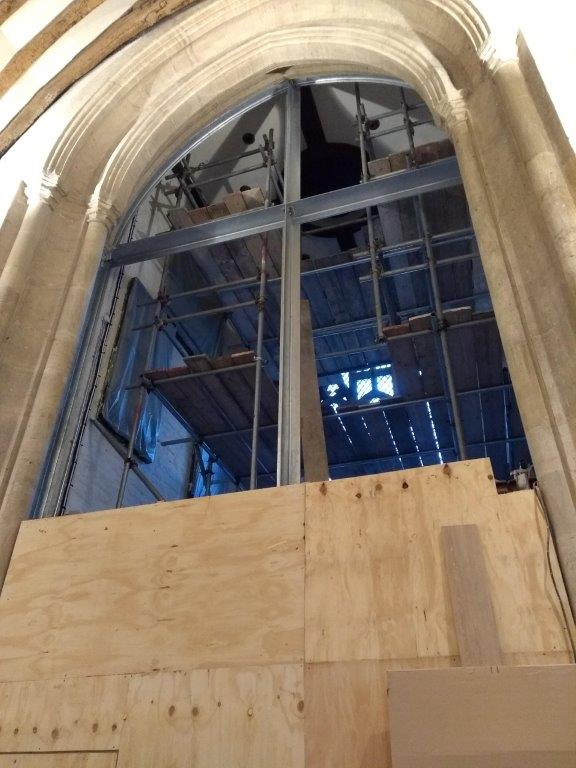 West screen steelwork in place - waiting for delivery of glass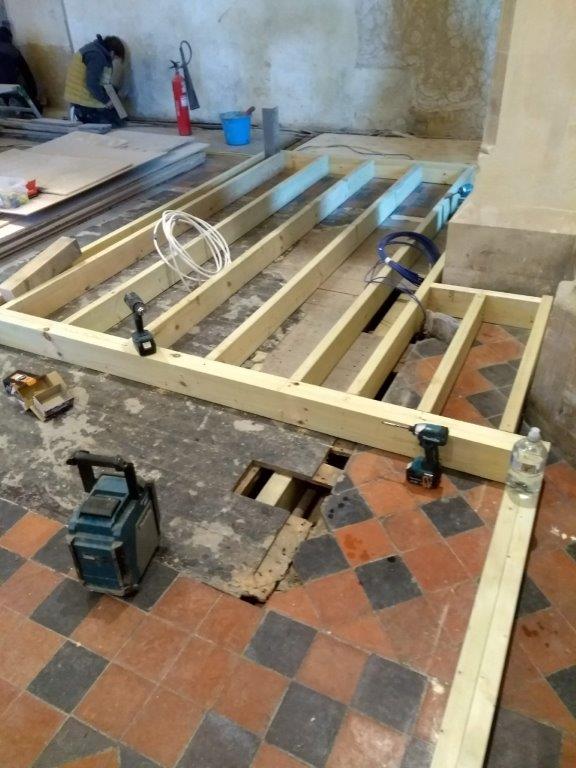 Construction of the dais begins ...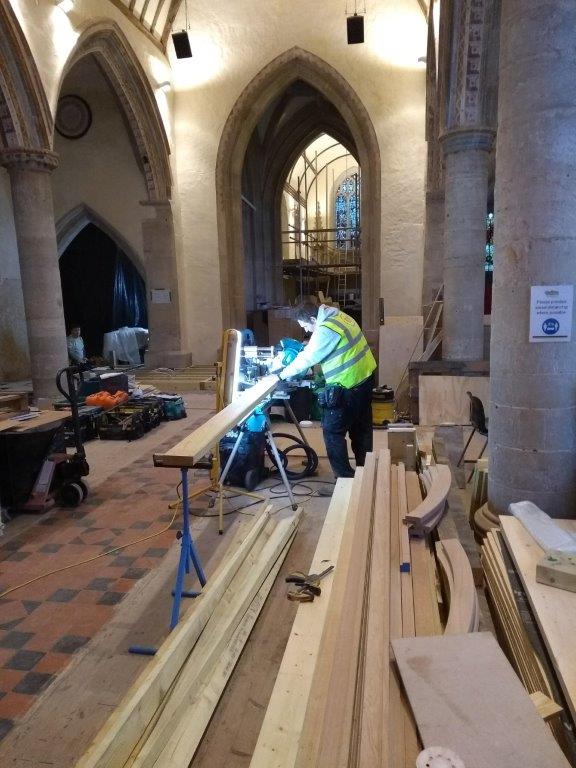 ... with lots of timberwork.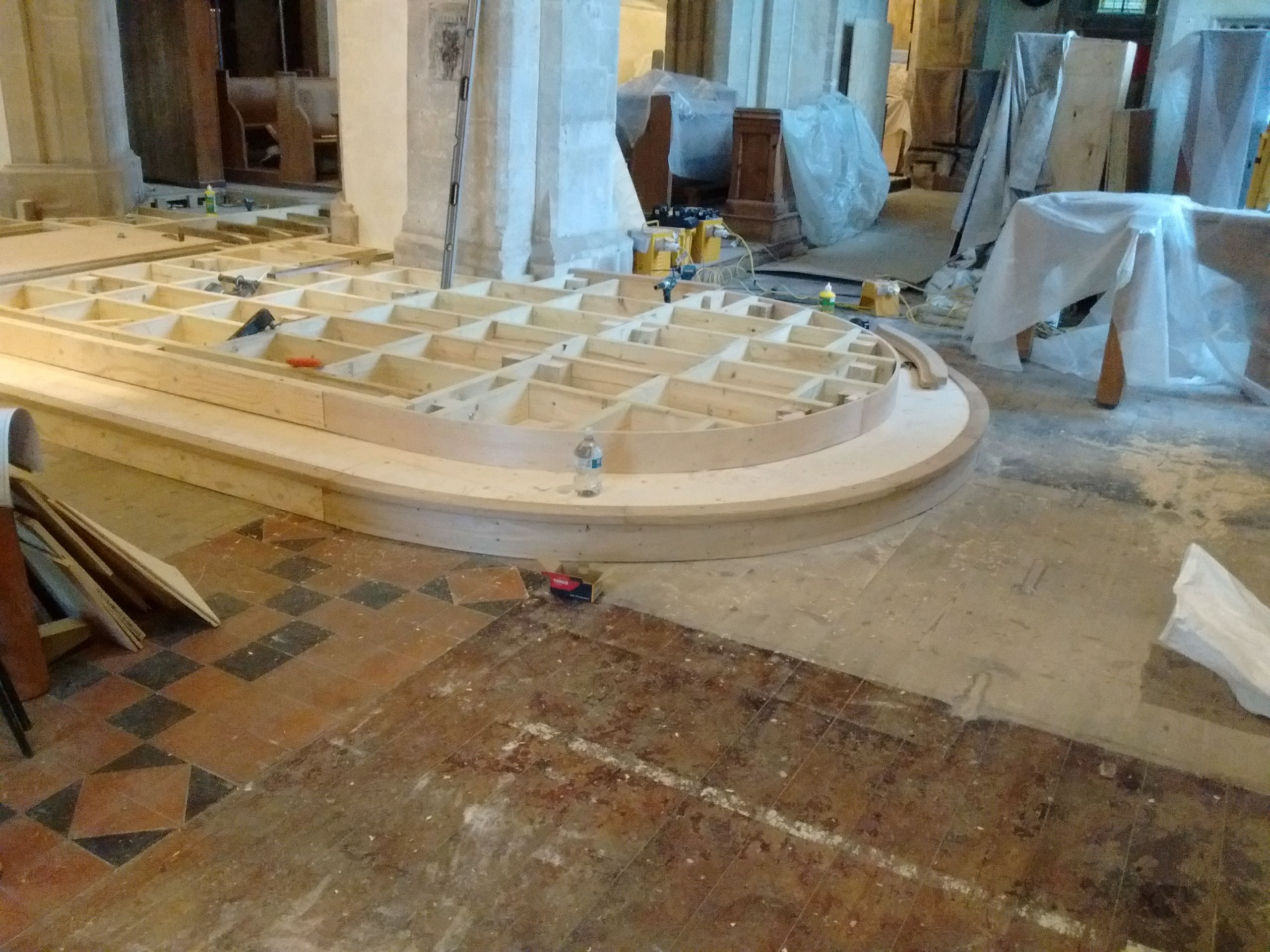 A later stage in the dais construction - the 2nd step started and the oak nosings being fixed.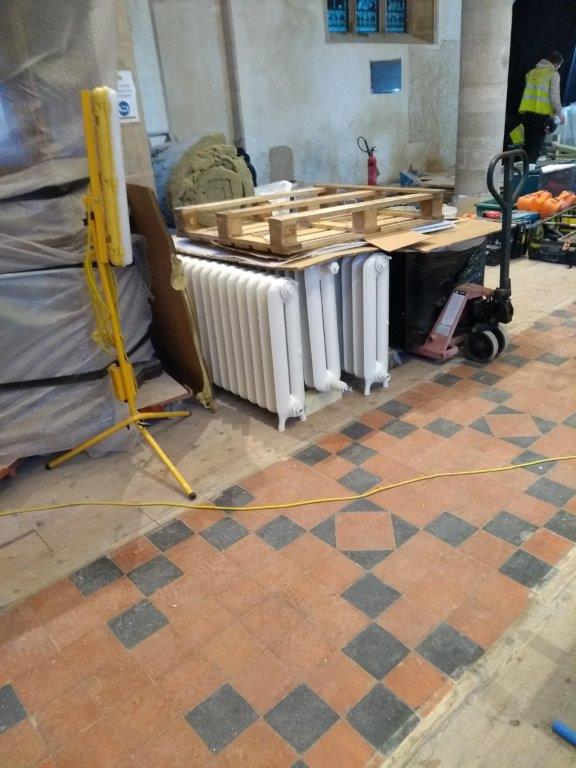 Some of the refurbished radiators ready to be installed.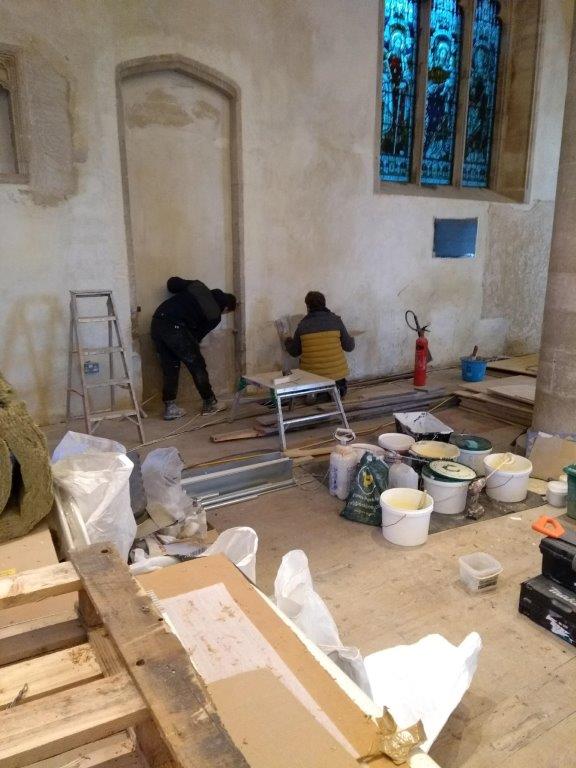 Some final bits of plaster repair on North Aisle.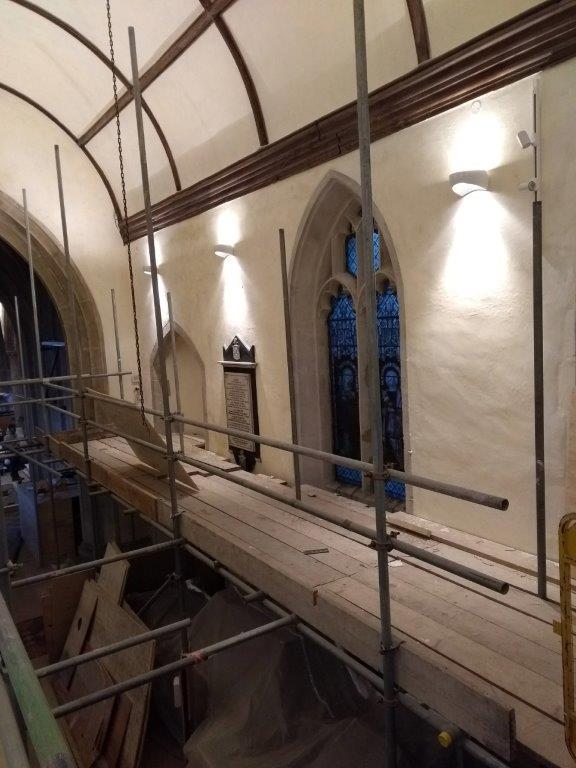 Lighting in the Chancel - the last area for scaffold removal.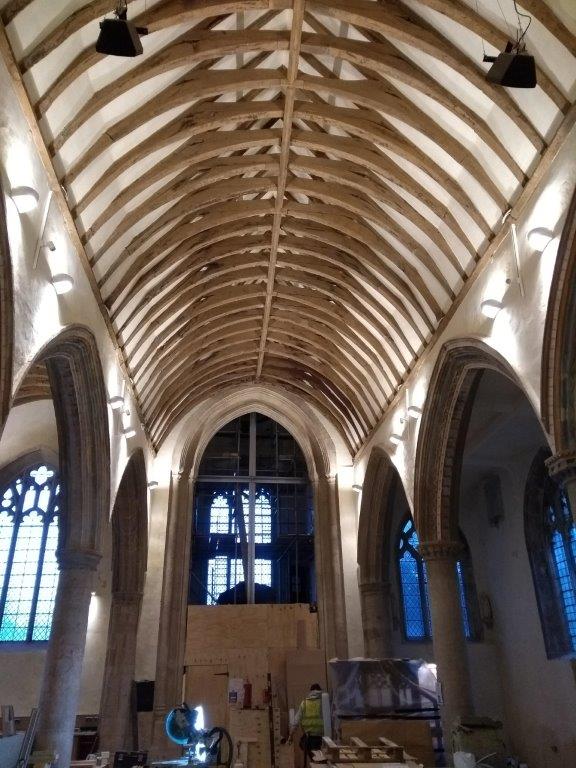 The Nave - showing the cleaned and redecorated walls above the arches and the ceiling, illuminated by the new lights.