Nov 2020 photos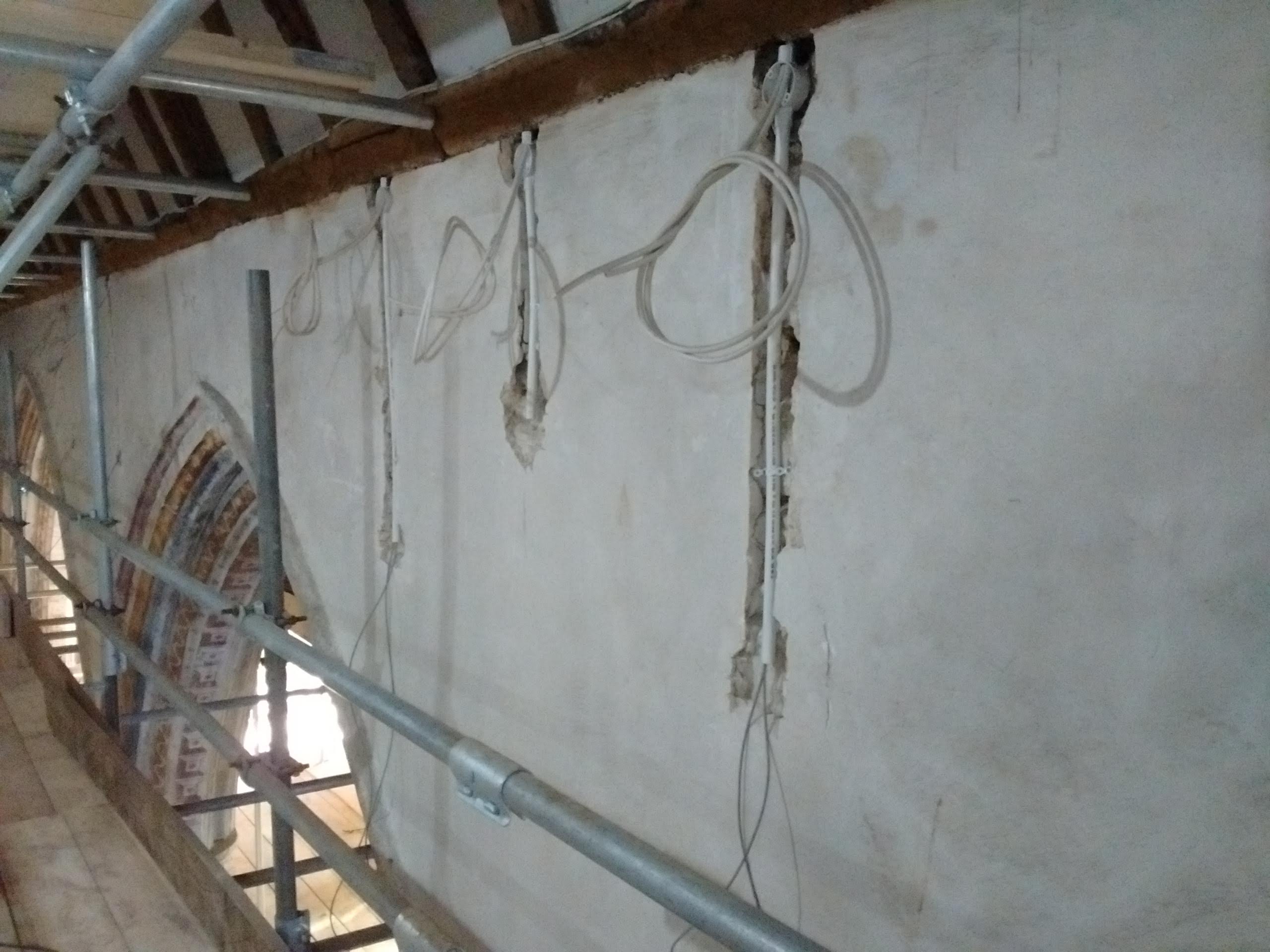 Chases cut in the wall plaster to take lighting cables for the new lights.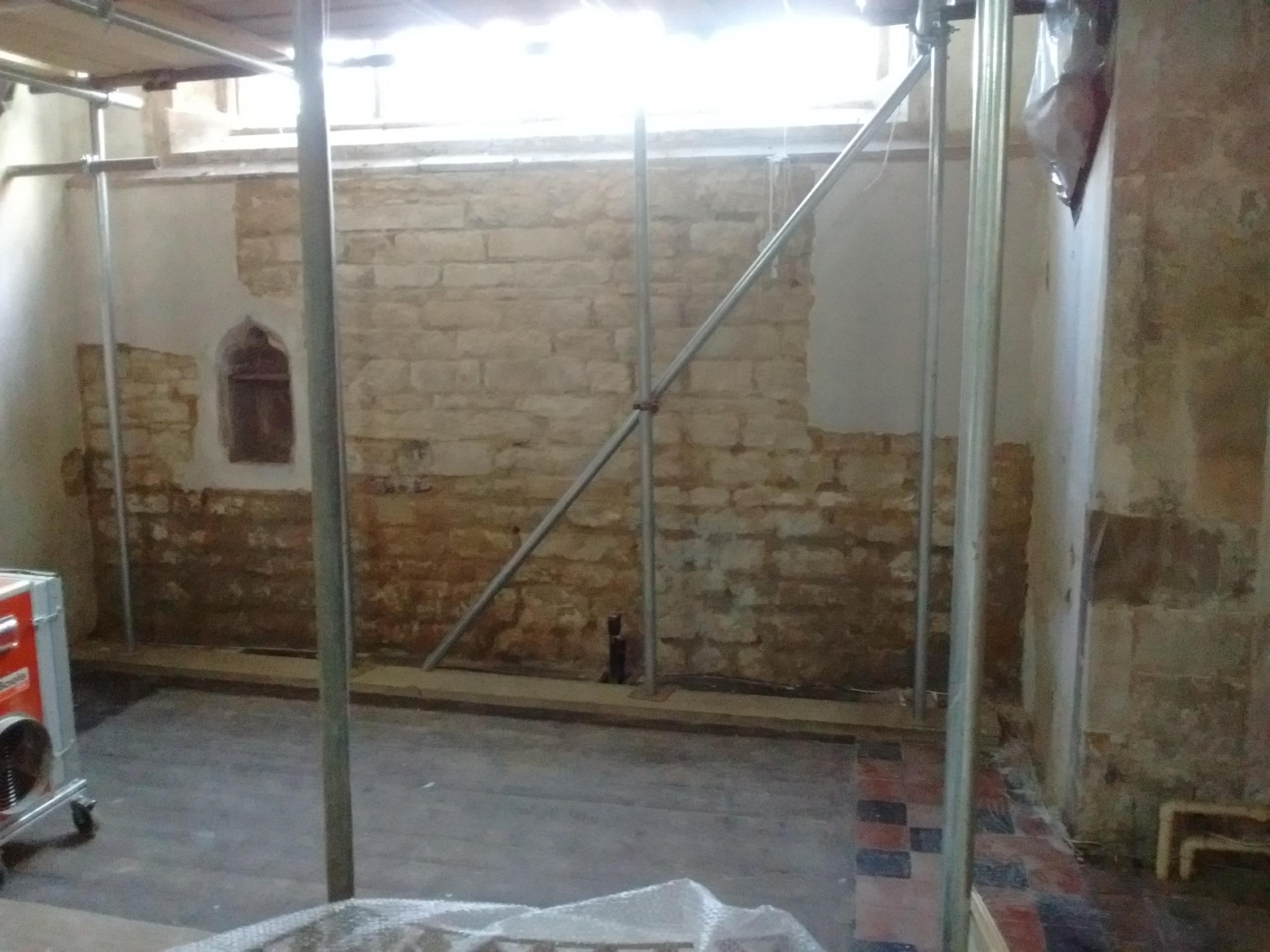 Plaster on the south wall of the St Nicholas chapel was very degraded and had to be removed.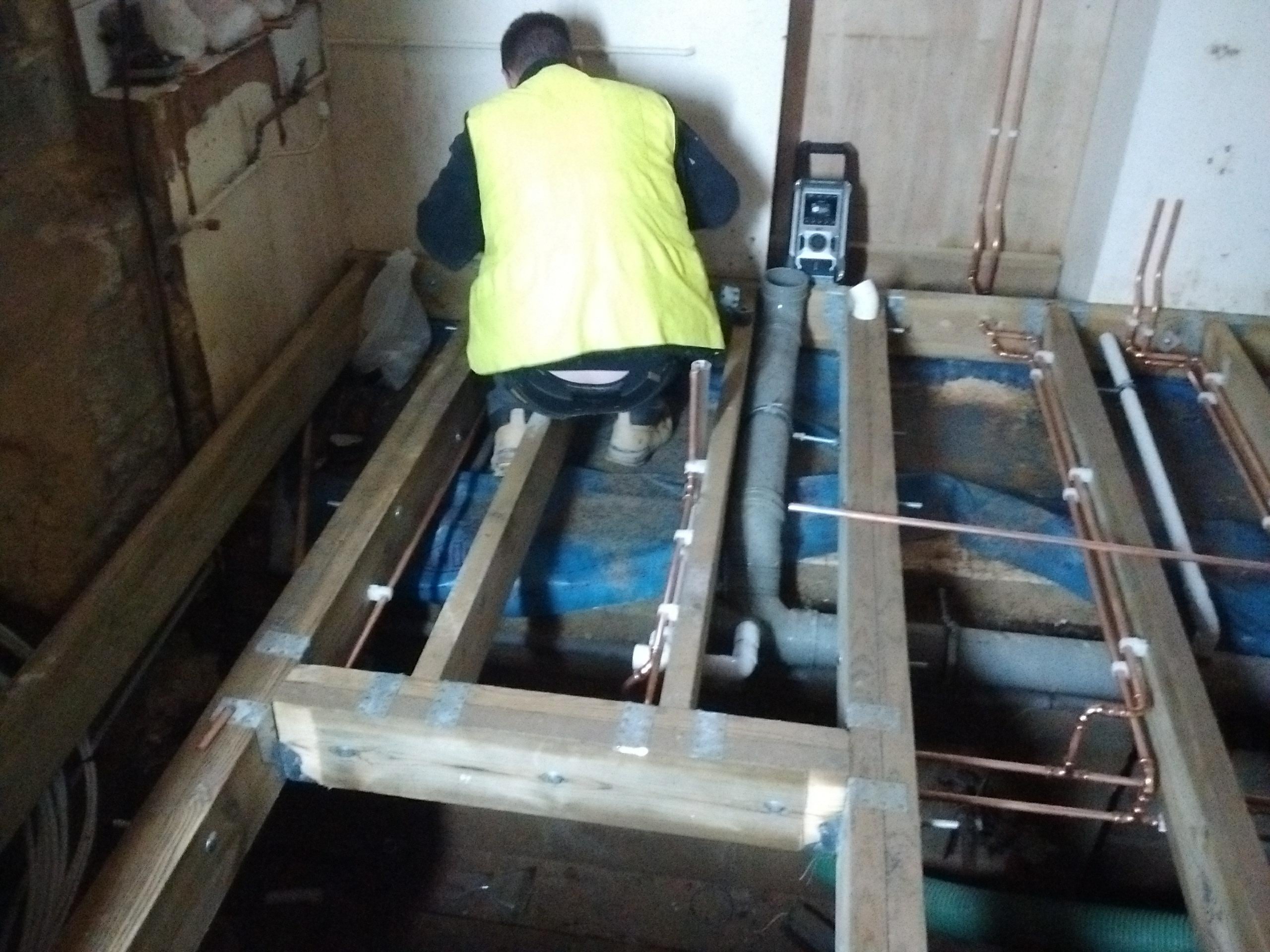 Joists installed for the new floor in the toilet area making this floor level with the Nave floor. The start of pipework for the three new toilets!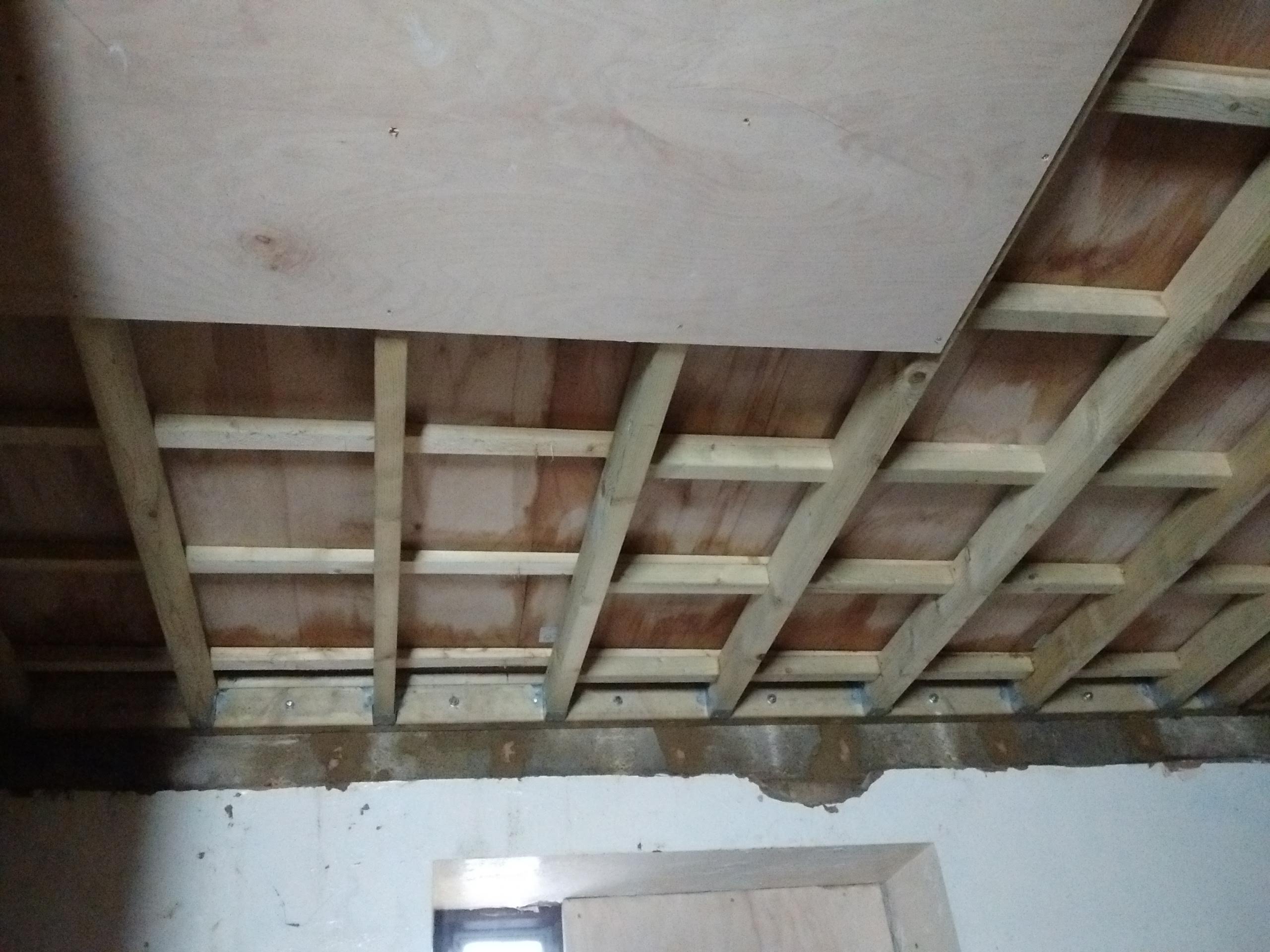 The new roof in the toilet area from below. The roof had to be raised because the floor has been raised to make it level with the Nave floor.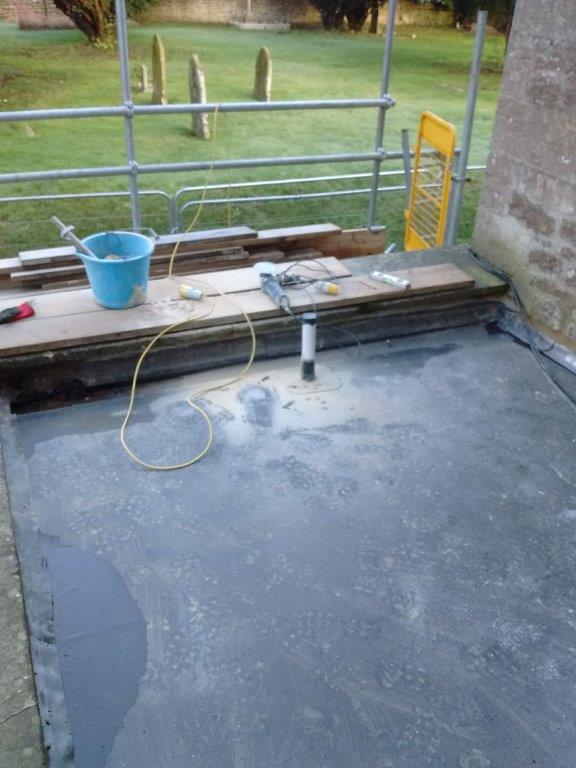 The new roof in the toilet area from above.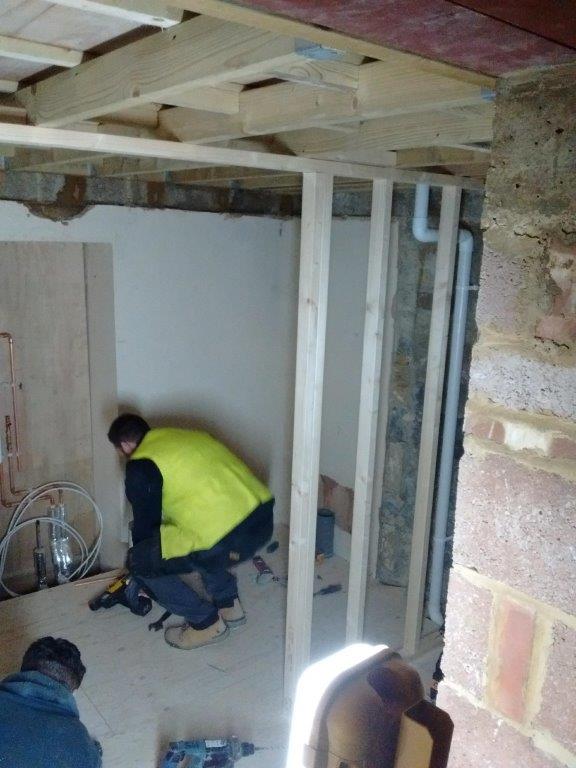 Later in November work begins on the partitioning in the toilet area.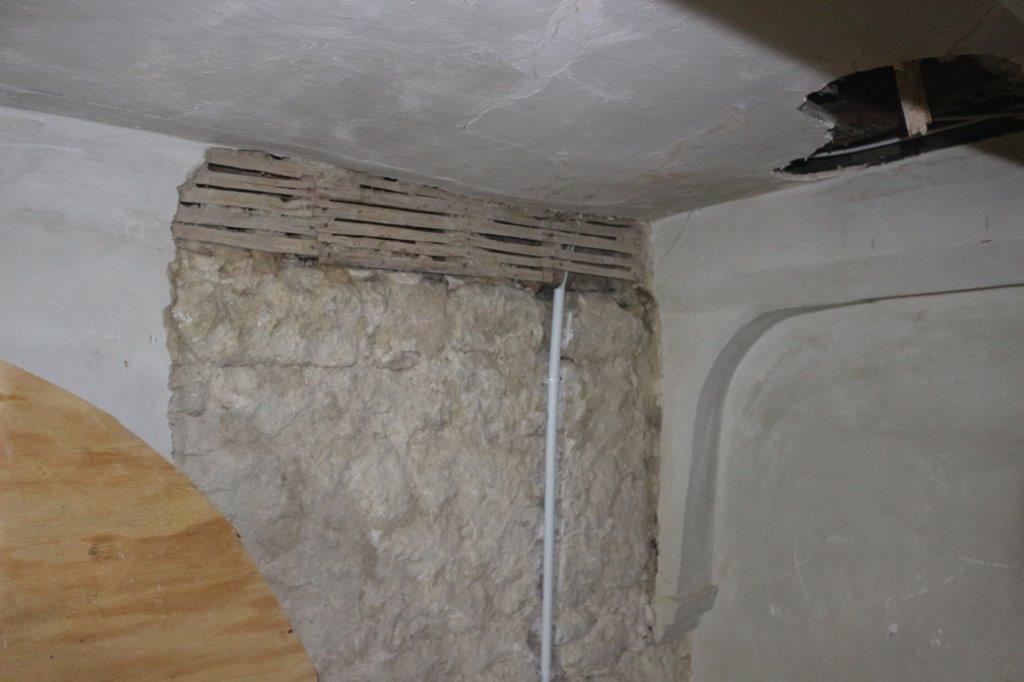 An area of damaged plaster removed in the NE corner of the North Aisle revealing lathe just below the ceiling. The photo also shows a hole that was opened up in the ceiling to explore a new rainwater leak. The leak has now been fixed and the lathe and plaster ceiling will be restored.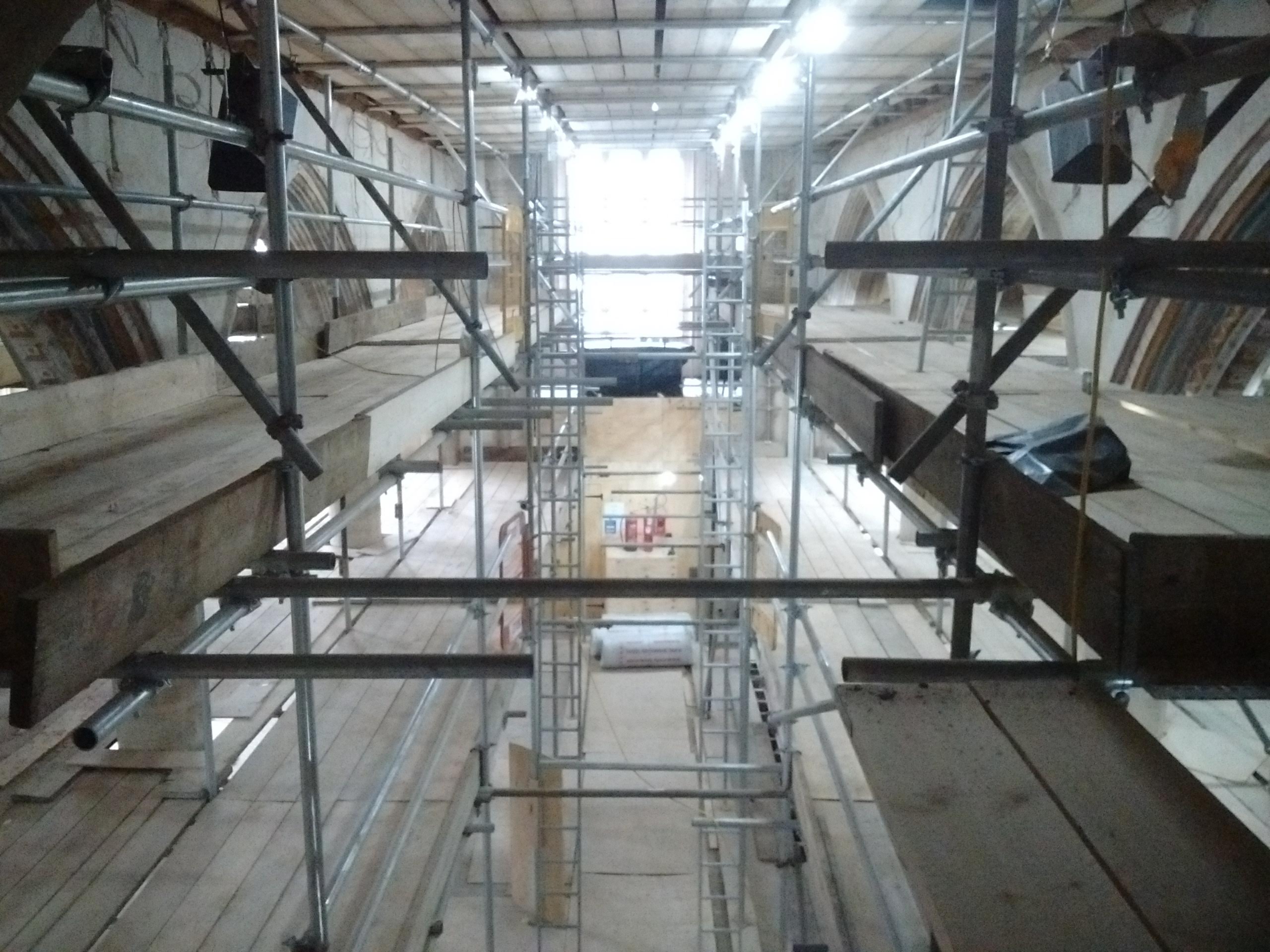 Scaffolding everywhere! This view is from high in the crossing above the choir stalls looking back to the west end of the Nave. All ceilings and walls are now accessible for the work on lighting, cleaning, plaster repairs and lime-washing - all this work is scheduled for completion before the Christmas break.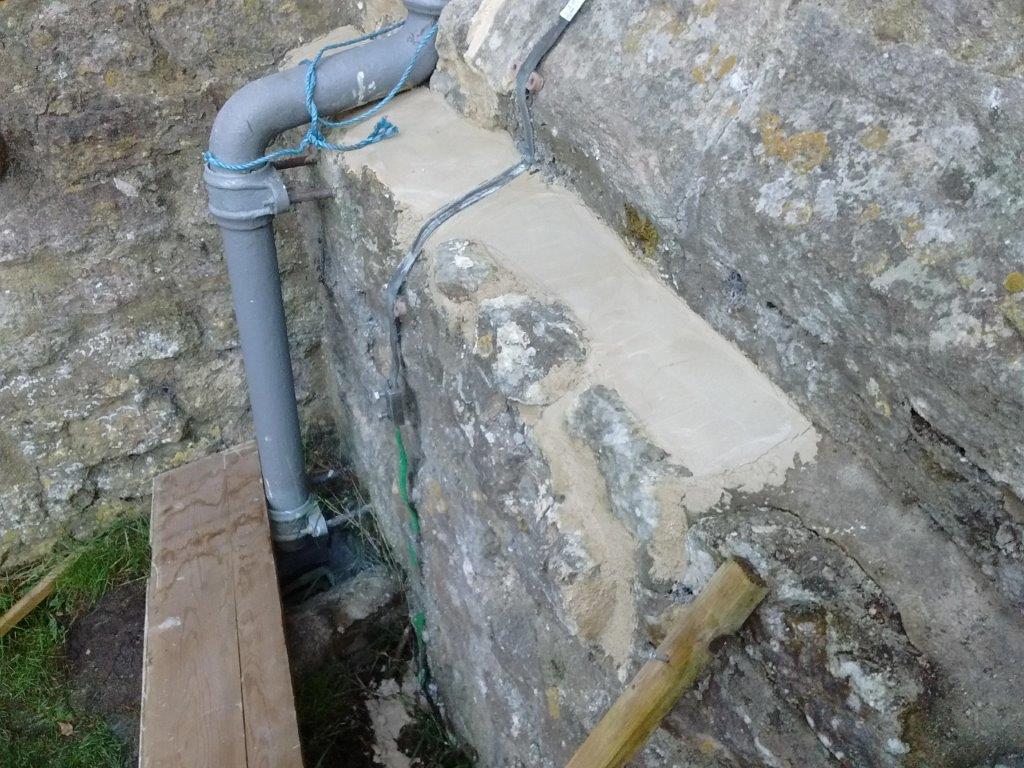 Some external mortar repairs on the north wall