Wednesday Lady Chapel Prayer Group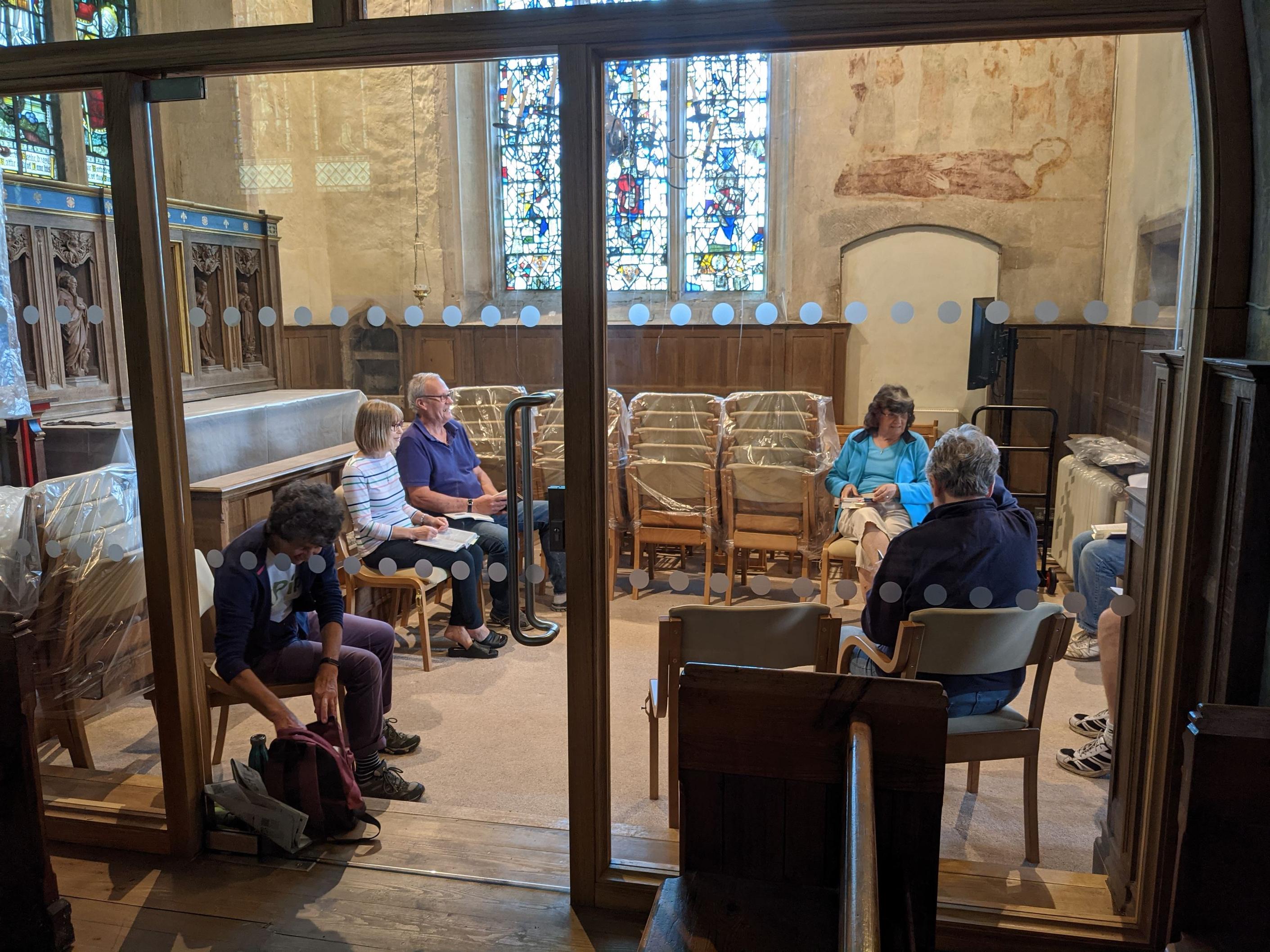 Before Covid, each week a small group met in the Lady Chapel to pray for the Church. We moved to Zoom when the Church closed for building works and Lockdown set in.
We have now returned to the Lady Chapel, in greater comfort and enclosed. What a beautiful setting to hold a conversation with The Almighty!
We use the Bible, letting different scripture passages guide and inspire us as we pray for the needs of our church family, our community and the world.
Is this something you might feel called to do, pray with your brothers and sisters, in His house? Why not come and listen?

Each Wednesday at 5pm for about an hour.
We meet in the Lady Chapel on Wednesdays to start at 5.00pm and finish no later than 6.00pm. Newcomers are welcome at anytime.
The two books we are using currently are: 'Praying for Your World' and 'Praying for Your Church', both by Rachel Jones. The table below indicates the passages being used each week and who is leading us. If you are down to lead and can't make it, please try to organise a swap.
Date

Lead

Your World

Your Church

4 Aug 21

Paul

P11 Your church in the community

2 Thess 3 v1-5

P11 Remember what we are

1 Peter 2 v9-10

11 Aug

Marie

P15 Homes on your street

1Peter 2 v 11-12

P15 Be a body growing in maturity

Ephesians 4 v 11-16

18 Aug

Sandra

P19 A local school

Proverbs 1 v 1-7

P19 Be devoted to one another

Acts 2 v 42-47

25 Aug

Dave N

P23 Local workplaces

Genesis 1 v 27-29; 3 v 17-19

P23 Love and serve one another

1 Corinthians 13 v 4-7

1 Sep

Jane

P27 Hospitals and emergency services

2 Corinthians 1 v 3-11

P27 Hold to the truth

Psalm 19 v 7-13

8 Sep

David M

P31 The poor and marginalised

Isaiah 58 v 6-11

P31 Make known God's Glory

Romans 1 v 14-17

15 Sep

Bob

P35 Prisons

Acts 16 v 25-40

P35 Give generously

2 Corinthians 9 v 6-15

22 Sep

Chris

P39 The government

1 Timothy 2 v 1-6

P39 Use my gifts well

Romans 12 v 1-9

….. to be continued