Christianity Explored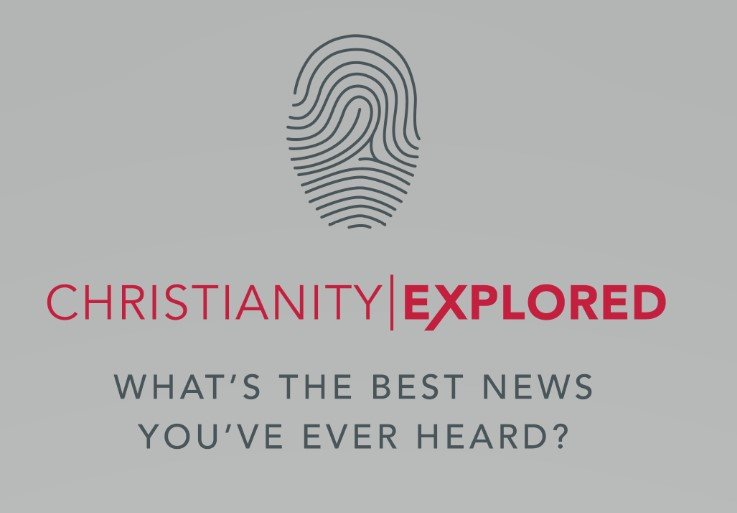 Your Invitation to Come and See .....
Do you think? ....
Christians are weird - I don't have anything in common with them.
Christianity is irrelevant - It's of no practical use to my life.
Christianity is untrue - Why should there be only one way to heaven, and why should it have anything to do with Jesus?
Overcoming these objections is a gradual process, and it may be years before some people agree to explore what Christianity truly is. However, in the world in which we live can we really leave everything to chance, keep putting non-pressing matters off till later?
Have you ever wondered if this is it, four score years and 10, or more? ... that there is no more after this life? .... that there may just be a designer of this wonderful universe in which we live, and that designer may have made a better design?
The Christianity Explored course is an opportunity to engage personally with the claims of Jesus Christ, the person at the very heart of Christianity.
The course is for people who may think that Christians are weird ... people who are unlikely to come anywhere near a church .... and also for Christians who want to brush up on their faith.
How is the course delivered?
We can offer this event:
In the newly refurbished St Mary's Church building - where you can make a quick or quiet exit if you have heard enough!,
In the comfort of someone's home - where the surroundings might be less intimidating and you might even get fed, or
Online using video conferencing software, which is easy to use on a smart phone , tablet, or computer.
Next Steps
We are advertising this course to commence week beginning Monday 27th September 2021. The day and time will be determined by the needs of the course attendees. Seven sessions of about two hours and then one session over a full day takes us to Saturday 27th November (leaving half term free).
If you would like to express an interest in this course then please telephone 07966 564963 when one of the leaders can give you more information and register your interest.
There are courses all over England so if ours does not suit you then you may join another. Why not visit the Christianity Explored website
You can also watch this short introductory video:
You would be made very welcome to any course.