St Mary's Church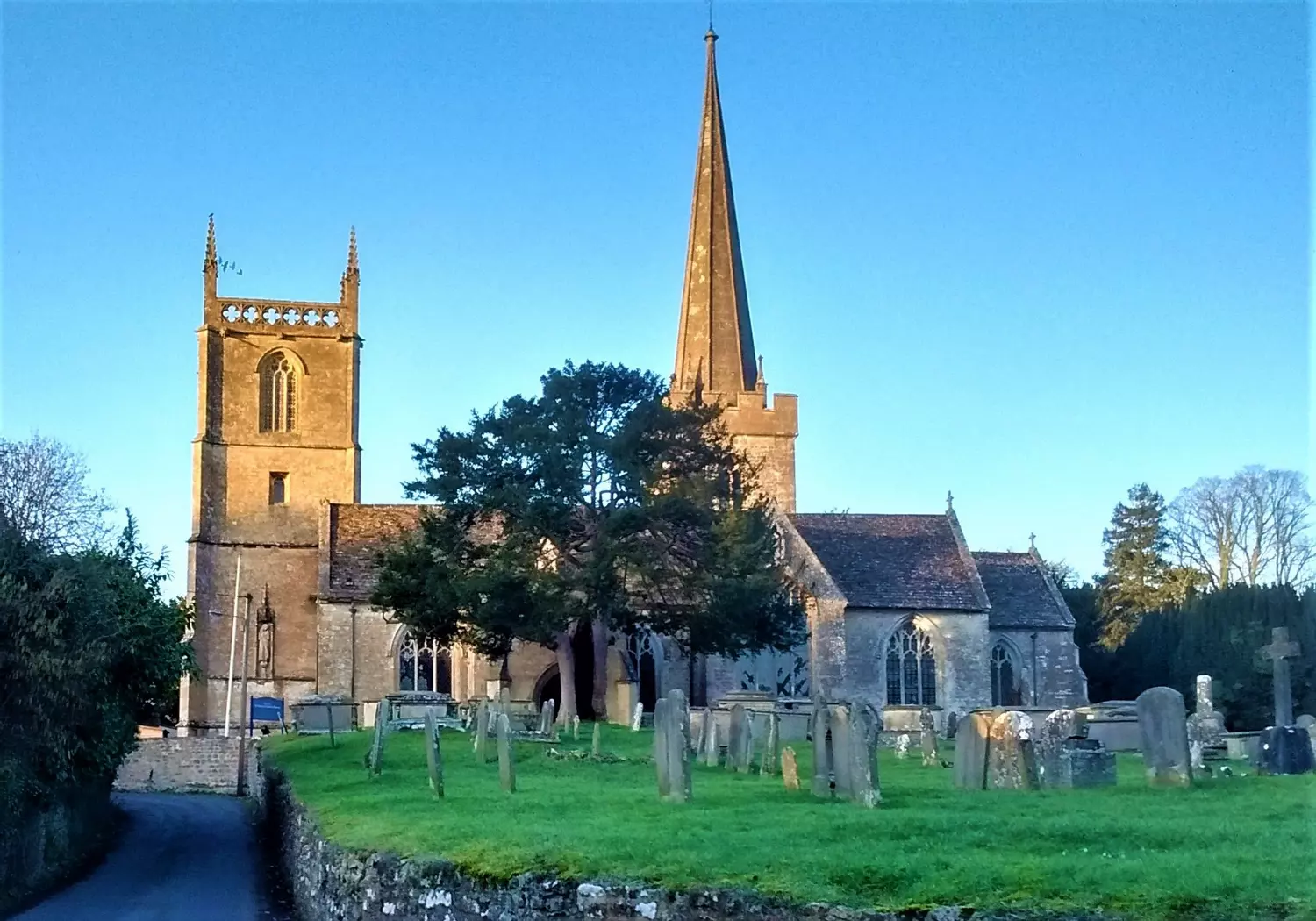 'A lovely structure of honey-coloured stone and tiled roofs, its churchyard full of yews and ancient tomb chests.,
Simon Jenkins 'England's Thousand Best Churches'
An old church has an air of permanence. It seems to have grown out of the ground. It's interior has an atmosphere of timelessness, as if it had never changed. But nothing could be further from the truth.
It is probable that a Saxon Church may have existed but the earliest part of the present Church of St Mary's is the nave, built in the 13th century followed by the building of the chancel. The 14th century saw the addition of the Lady chapel, the central tower, spire and north and south transepts.
The villagers, or maybe the monks of Malmesbury, set about a major rebuilding of the Church in the 15th century. The Church was now a typical cruciform (cross shape). Later in the same century the west tower was erected making St Mary's unique among English churches in having two towers, one at the crossing, the other at the west end. Two other churches are similar, one in nearby Wanborough, the other in Ormskirk in Lancashire but in both the central spire is smaller and subordinate to the west tower. At Purton both tower and spire are perfect in themselves.
The last part of the church to be built was the north chapel, now used as the vestry.
For many years St Mary's had a ring of 5 bells but in 1923 one had to be re-cast and when it was re-hung a year later a treble was added. In 1989 two more were donated to make the octave.
The 21st Century
For centuries St Mary's Church, with its sense of light, space and peace, has been an integral part of our community. Today it still offers a timeless place for people of all walks of life who come to worship, reflect, celebrate, and mourn together.
Many generations have left their mark on St Mary's. Plans to commence a Renewal Project in Autumn 2020 are under way. The changes will open the potential for the building to be used more creatively for Church services and more widely by the community for social and cultural events.
There is more information on the Church and its history here.