Christian Aid Week - focus on Zimbabwe
Where the money goes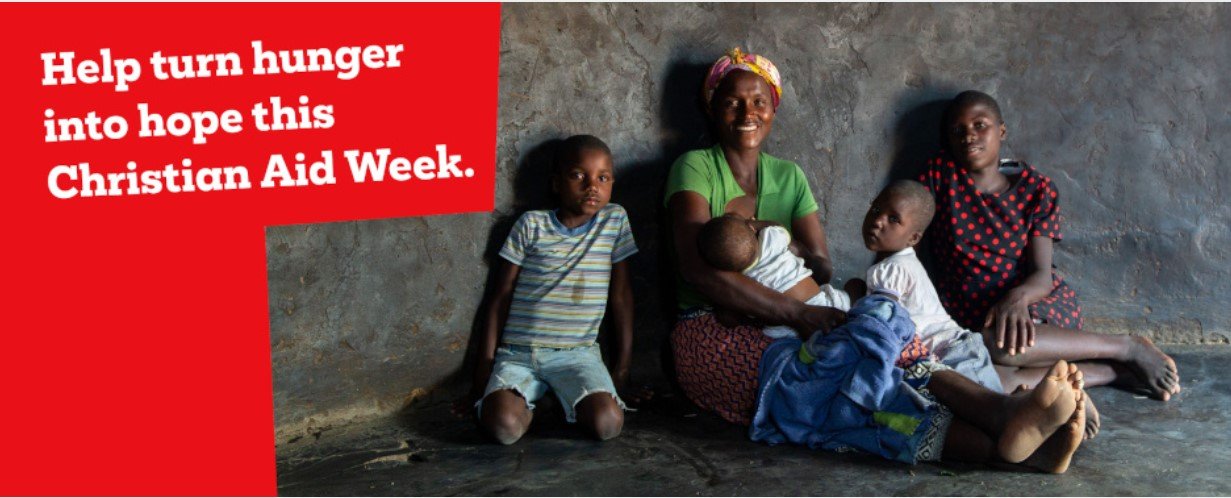 All of our efforts this Christian Aid Week are based on the needs of people in Zimbabwe, who are being affected not only by the war in Ukraine, but also by Climate Change. The combined effects of the Covid-19 pandemic, conflict, (nationally and internationally) and drought are robbing families of the power to provide to provide for their children The difficulty in obtaining fertilizer (from Ukraine) to improve the soil and the cultivation of their land is making life increasingly difficult, in a country where climate change is reducing the amount of rain still further.
And 7,000 miles away, the war in Ukraine will drive up food prices in Zimbabwe, and around the globe. Without the fertiliser and food - like wheat and cooking oil - that Ukraine and Russia produce, vulnerable families will be pushed even deeper into hunger. Christian Aid Week wants to set up water taps on small farms that they support. They want to encourage farming methods for drought resistant crops so that the land can be turned from a dry dust bowl into a garden of hope.
With every gift, every action, every prayer, we celebrate and share hope with our sisters and brothers facing crisis around the world, from Ukraine to Zimbabwe.
Thank you so much
Libbie 01793 771018 and Mary 01793 770505