United Village Carol and Nativity Service 24th December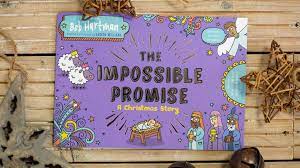 Unfortunately we have had to cancel this service because of the increasing number of Covid cases and concerns for people's safety. If you'd like to view a Nativity production do try this link to our 2020 event
******************************************************************************************
Friday 24th December, at St Mary's Church, starting at 4pm. Don't be late! CANCELLED
Come and take part in our traditional Purton Village Nativity Service, on Christmas Eve, with Cricklade Town Band and lots of inter action! This is for all the family. There will be opportunities for children to learn about the birth of Jesus through the Bible story, drama and singing. Also, opportunities for dressing-up and taking part!
If any adults or older children would like to take part as well we would welcome you and would love your involvement.
Dressing-up
Children of all ages are very welcome to take part …but they need to come, already dressed, as angels, stars, shepherds or kings. We are not offering to dress the children this year, to maintain covid precautions, but if you need any (very basic!) costumes we may be able to deliver these to you if you live within the village. Alternatively simple costumes such as a cardboard crown, a tinsel headdress and a teatowel and dressing gown would suffice!...nothing too elaborate is required. And a few cuddly sheep from home would always be welcome too!
TicketsEntrance is free but is by ticket only. Ticket numbers are limited. If the event becomes over-subscribed we may be able to arrange an overflow venue and/or stream the service online but this cannot be guaranteed at present. To reserve tickets book here.
Please contact Mary 01793 770505 for more details.