Christmas choral music with Dodecantus choir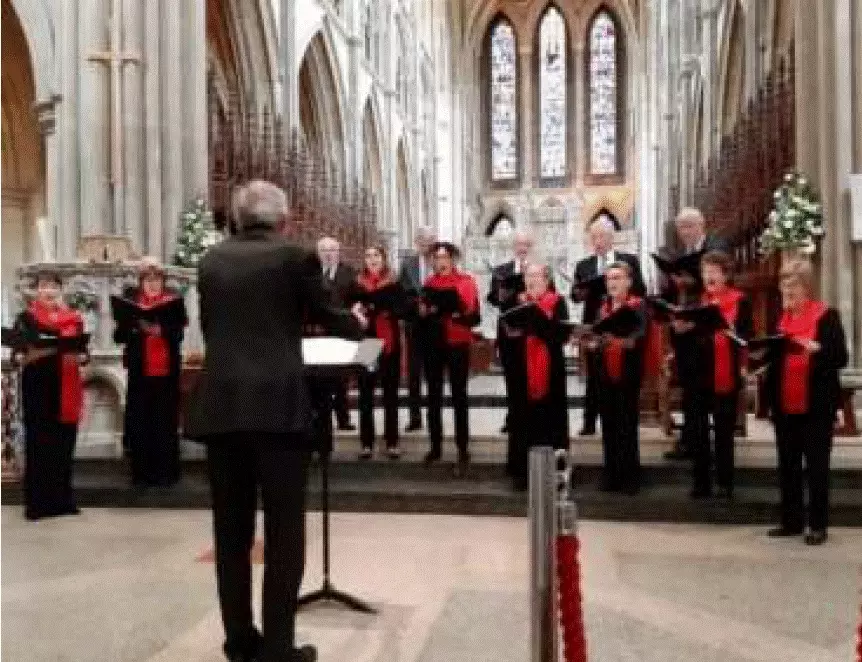 St. Mary's Church was filled with Christmas choral music on the evening of Saturday 4th December.
Dodecantus, the regional chamber choir, performed a wonderful programme of seasonal music to help raise more funds for St. Mary's West Tower Masonry Repair Fund.
The concert had a distinct French flavour with works by Charpentier to celebrate the birth of Christ and Poulenc's four motets for Christmas time. The French theme continued with several well known carols. The concert concluded with a selection of very popular swing style songs including Jingle Bells, Winter Wonderland, Let it Snow and Rudolph that have become the traditional way for Dodecantus to close their Christmas concerts.

Our thanks to Dodecantus and to all who came and shared the evening in church. £300 was raised for the West Tower repair fund - many thanks for your generosity!