The Holy Bible read by David Suchet, Advent 2021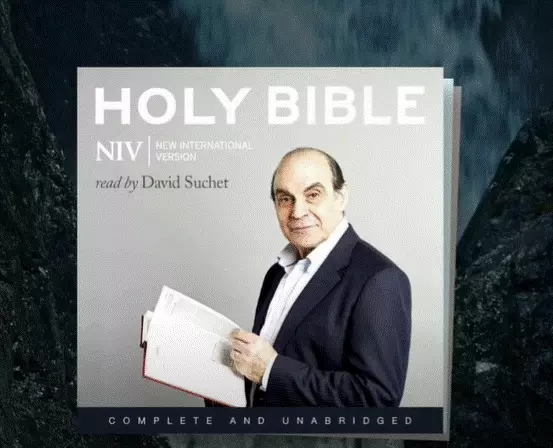 Preparing for Christmas
Have you started your preparations for Christmas yet? Do you have a list? Can I suggest you add a visit to St Mary's Church for some quiet time?
Between Advent Sunday, 28 November and Tuesday 7th December, David Suchet will be reading the whole Bible in the Church (a recording). He will start with the Gospel of Matthew on Advent Sunday evening between 6.30 and 8.30 and then from Monday, the Old Testament will be read from 7.30 a.m. to 5.30 p.m. each weekday starting at Genesis and running to Lamentations. If you would like to hear the Psalms, they will be reached during Thursday afternoon.
The Gospels of Mark and Luke will be read Tuesday and Thursday evening between 8 and about 9.30 and John on Saturday morning between 9 and 11. Acts will be read Sunday afternoon 5 December from
2 to 5 and the reading of the Old Testament will be completed on the next day (Monday) starting with Ezekiel at 7.30am and finishing around 4 that afternoon.
The New Testament beyond Acts to Revelations will be read between 7.30am and 6pm on Tuesday 7 December thus completing the whole Bible.
We hope to provide refreshments during the Gospel readings but please pop in anytime during these readings and find somewhere to sit. We hope the Bible reading will help your contemplation time.
If you would prefer to contemplate in silence, the Church is open each day, so plan a visit after 7 December.
The commercial side of Christmas can easily drown out the real message of Christmas Day, the birth of Jesus, the son of God and the Saviour of the World. Why not take a few minutes to contemplate this awesome event in St Mary's Church this Advent season?

Dave Nettleton