Open Day - Saturday 4th September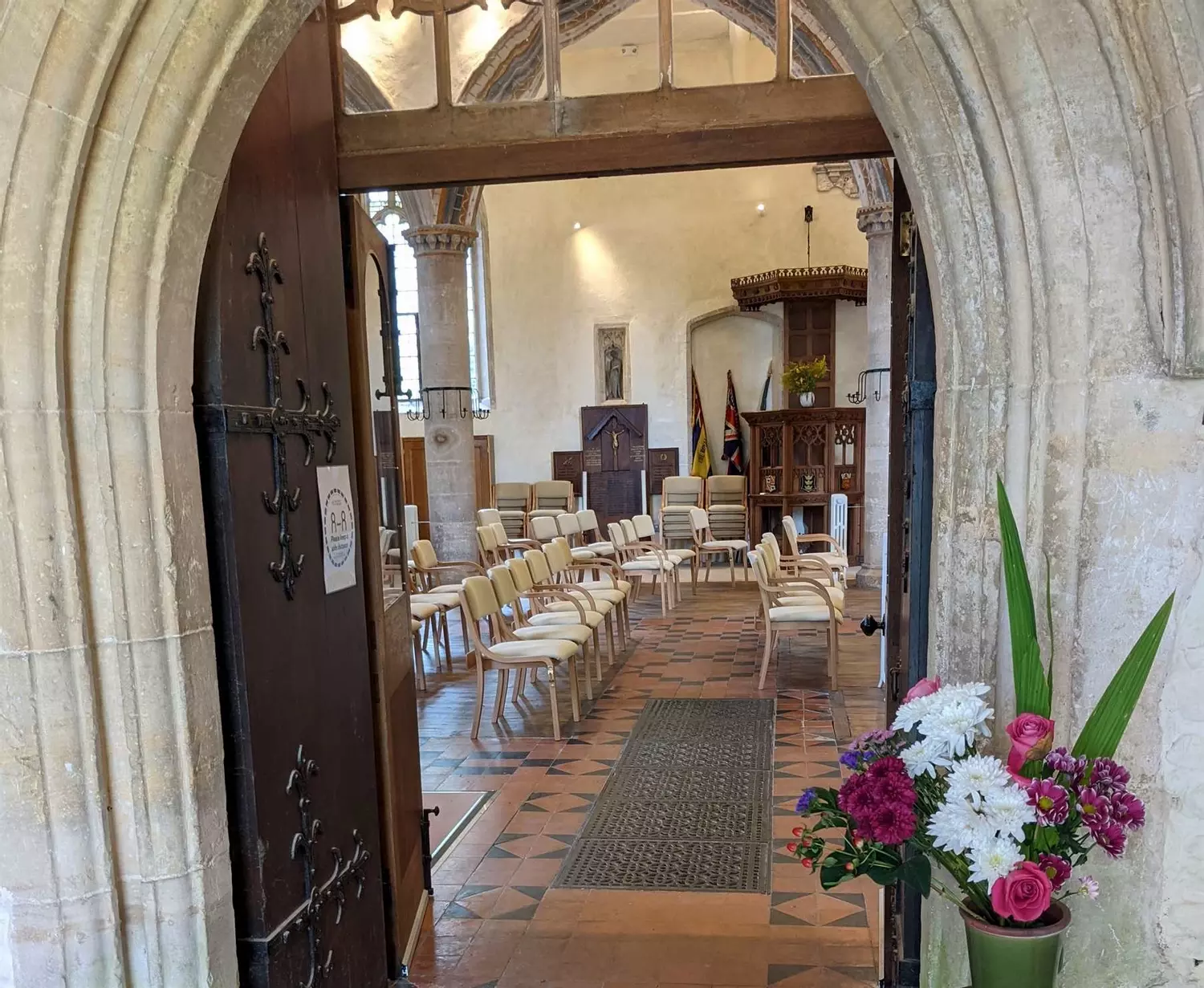 Our thanks to Purton Village Magazine for much of the text for this article.
St. Mary's church flung wide its doors to welcome over 176 visitors to the open day on Saturday 4th September - to see the renewed church building and learn about some of the church activities.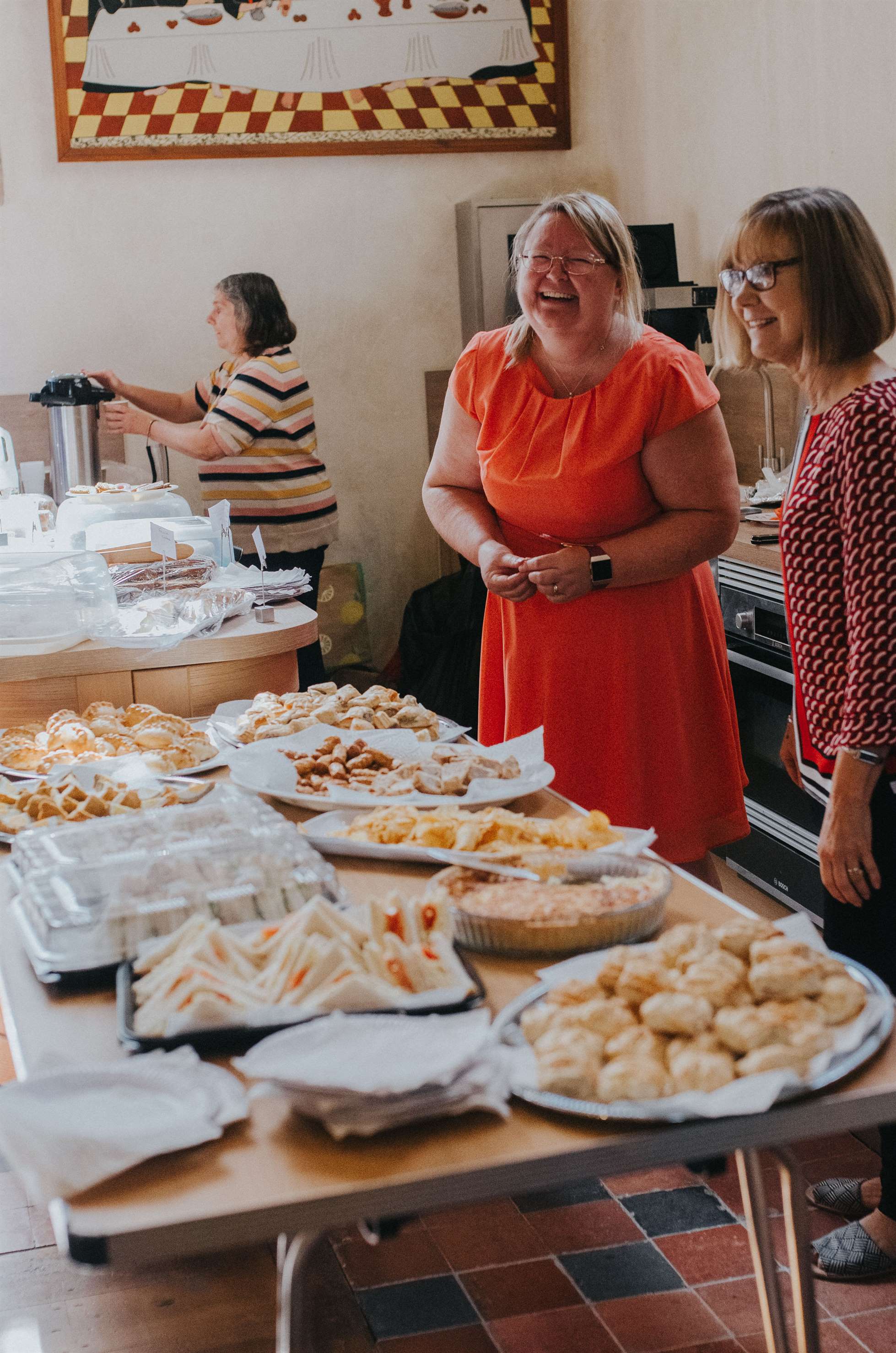 Visitors were widely appreciative of all the changes that have been achieved from the careful use of the £750,000 budget. Those changes include a new dais at the front of the Nave and a new kitchen servery at the back. The 150 new upholstered chairs that have replaced most of the pews allow for much greater flexibility for using the building in many more different ways and already a reception has been held inside the church after a recent funeral.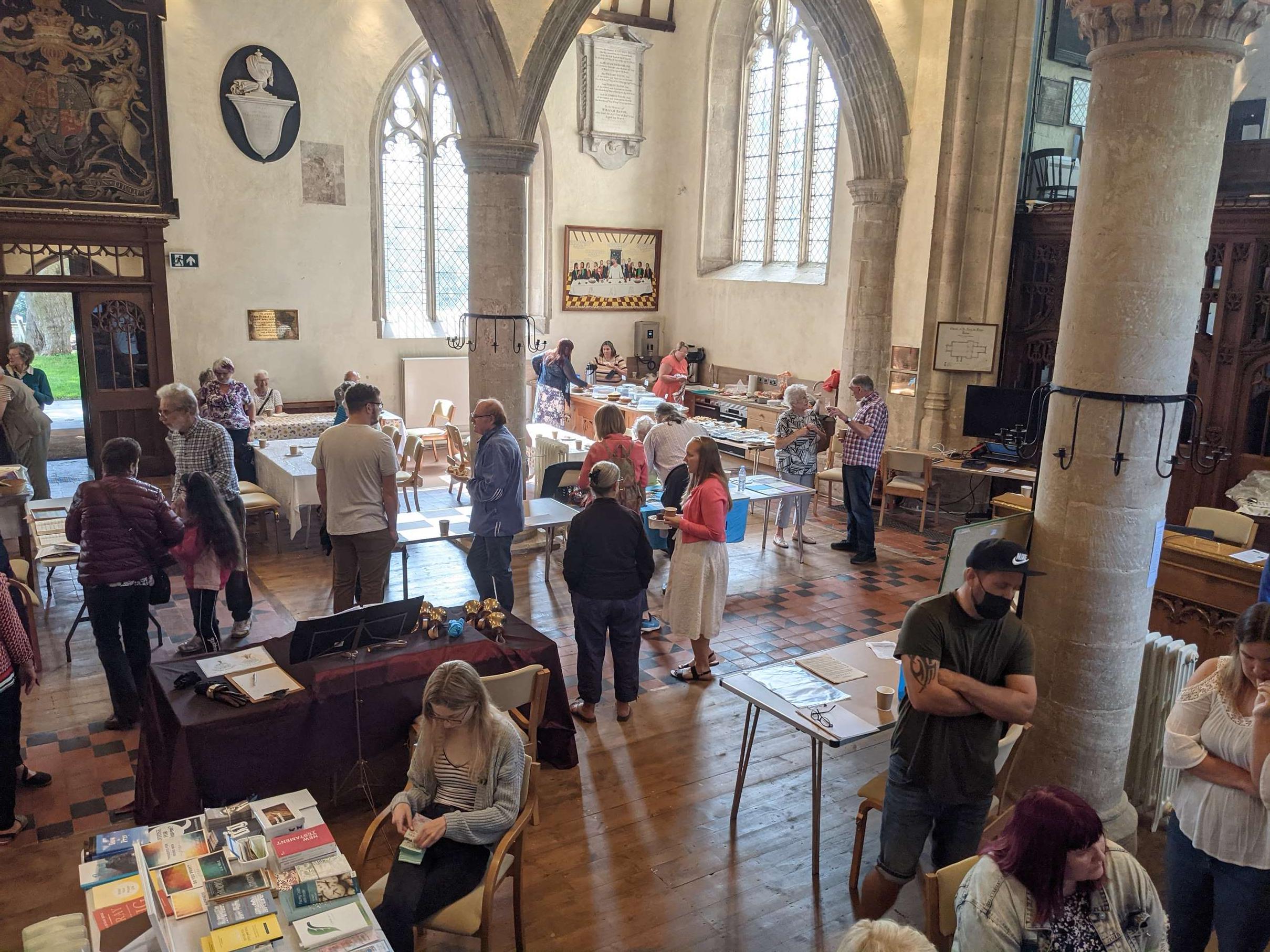 The new and upgraded lighting shows off the wonderful trusses overhead and the rest of the redecorated medieval architecture. Replacing the 40-year-old single outside toilet are now three new toilets reached from within the church with wheelchair accessibility. Indeed, one visitor remarked that "the loos are so good it's really worth going!"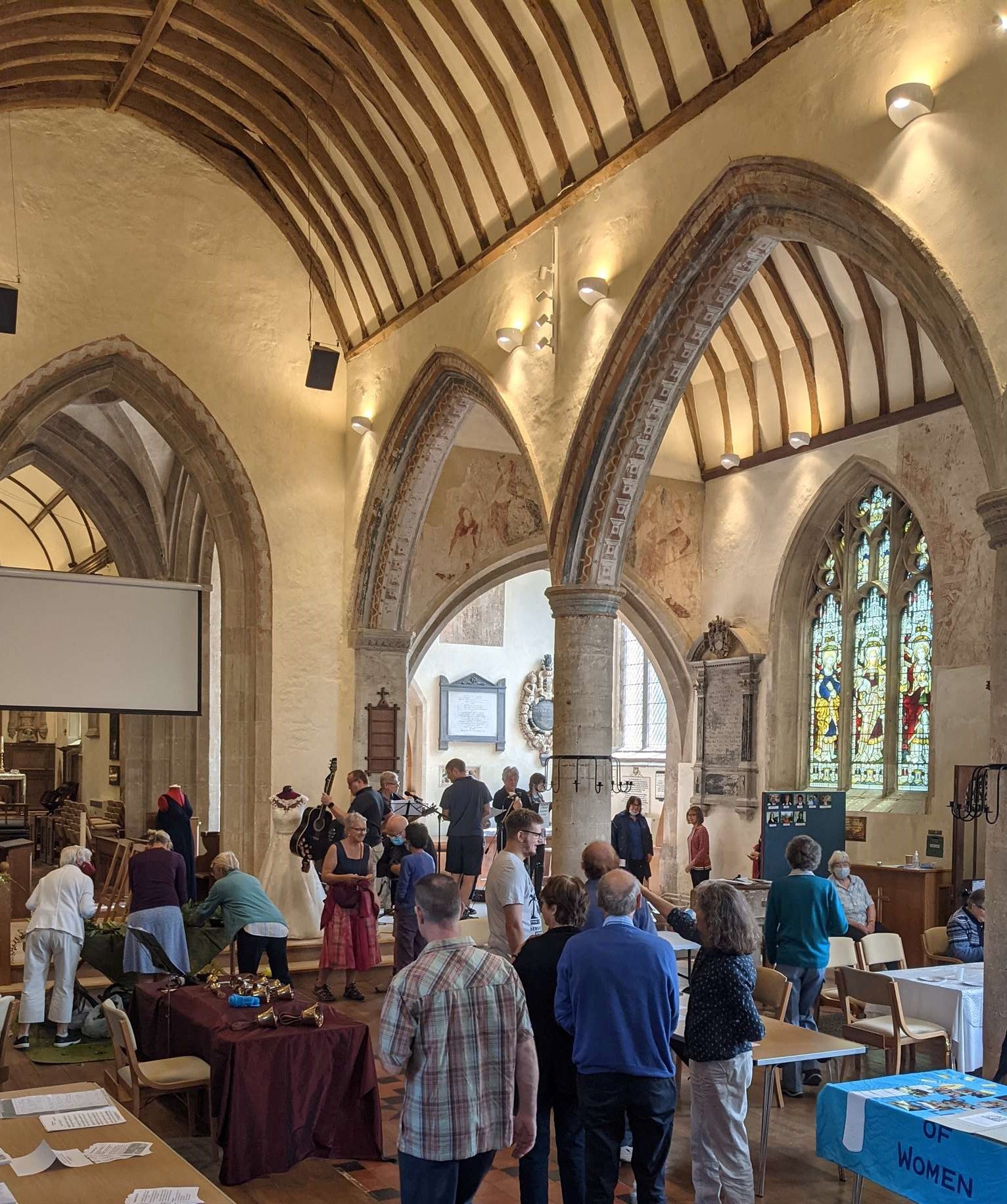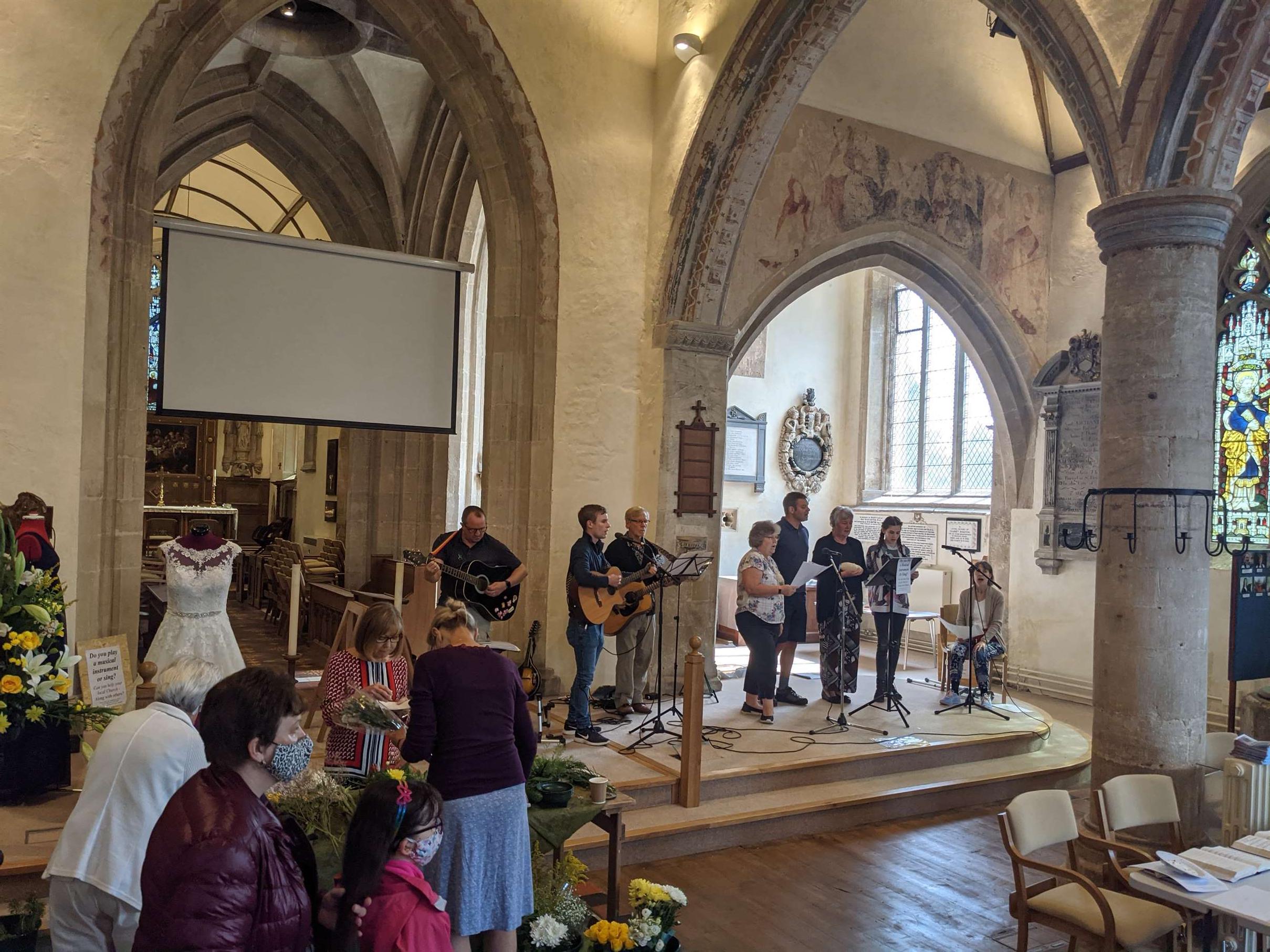 Many groups were actively displaying their skills and interests during the open day as can be seen in these photographs. Anyone passing outside might have wondered why the church bells were ringing at odd times on a Saturday afternoon but it was just current bell ringers demonstrating their skills and some visitors having a go themselves. Plans are already in hand for another open day in the coming months to build on the success of this first open day.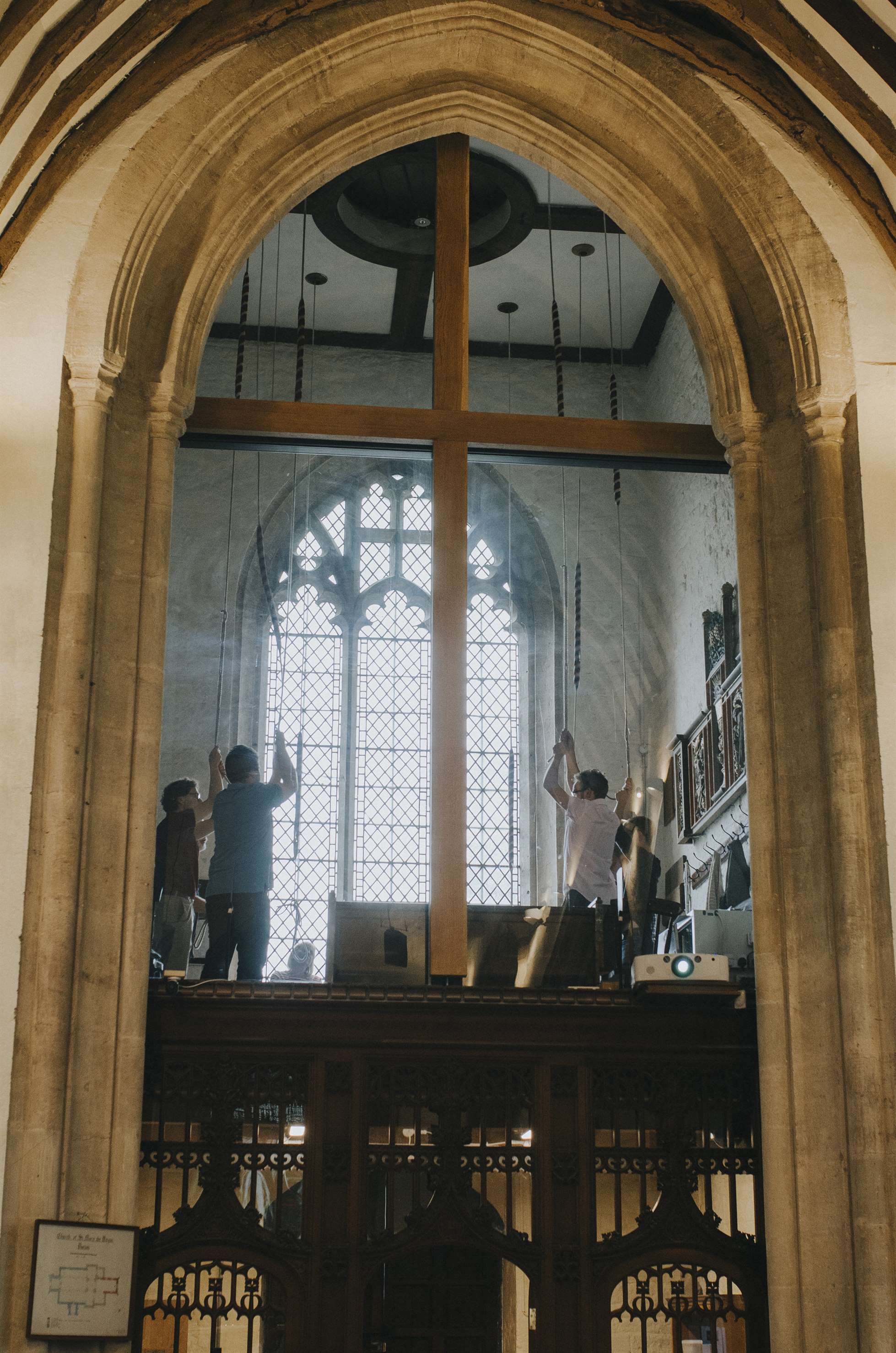 After the Renewal Service with Bishop Viv on the following day, the church is now open again during the daytime and visitors are asked to follow Covid safety guidelines when inside St. Mary's. As usual, all are welcome to join one of the Sunday services (see the village diary in the centre pages of the magazine) with the 8.00 being the more traditional of the two regular services with the 10.30 suitable for all.