Put out a chair!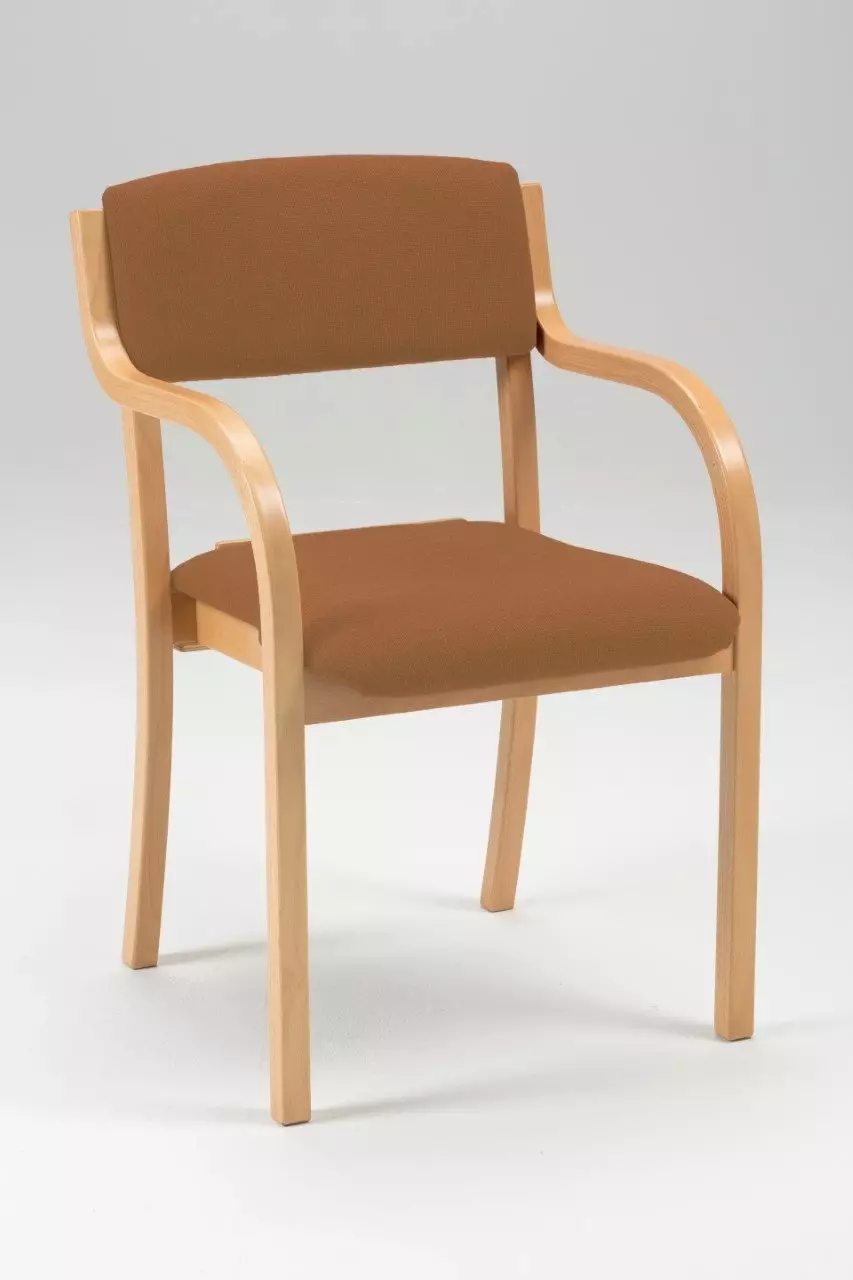 St Mary's Church is a special place for many in the village. Numerous memories have been created there – the joy of a wedding, the expectation of a baptism, the excitement of Christmas Eve, the flood of emotions at a funeral. The stones of our church have hosted them all.
We now have opportunity to remember in this place those who have given life and character to our village as well as expressing our thanks for a new and growing generation. The heart of the building is presently being renewed. Providing flexible space without the fixed pews, added by the Victorians late in the building's long history, opens up lots of possibilities. Further church work amongst children and youth will be enabled as well as village meetings and cultural events for all. Those who have witnessed the initial clearing of the church have been struck by the way impressive historic architecture is given space to breath. And it is within this special space that we are inviting readers to put out a chair for someone special to them.
This could be in memory of someone who has passed. It could be in thanks for a new life added to your family – child, grandchild, nephew or niece. It could be for one who has lived here among us, moved on, and you feel a tangible token might fittingly be left in a public and regularly open place.
Of course if you wish, this action could be unmarked - known only to you. But others may value some kind of indication to the many who visit the church. So we have secured permission for discreet engraved metal plates with a short dedication to be placed on the back of some of our new chairs.
The chairs we plan to purchase, some with arms and some without, are of high quality wood and upholstery. Their Aquaclean fabric has proved itself in similar venues to be robust, long lasting and readily cleanable. So your provision of a seat for concerts, exhibitions and the whole range of celebrations and services the church offers throughout the year- promises to be enjoyed for much time to come.
Of course quality furniture is not cheap, especially that suitable for a grade one listed building. Included in the price is a modest donation to the church renewal. With this a chair displaying an engraved plate is offered at £170 with a reduction of £30 for those who may wish to give the chair but not with the engraved plate.
An example dedication:
In Loving Memory of
Your Father's Name
1936 – 2012
If you would like to join others in putting out a chair for those who come to the building for a whole range of activities please call David Martin on 01793 770171. A simple form will then be sent to you for chosen wording and/or details of payment.
2020 will be remembered for many things. A noted point in the future history of our village will inevitably be that this was the year our church building was renewed and its interior took the best of its seven centuries of heritage and equipped it for years to come. We thank and welcome all who wish to play a further part in this provision.
David Martin, Co-ordinator of Chairs Promotion - for Church Wardens